Build and manage your website's subpages in one place with this no-code, no-design builder
Without coding experience, trying to create subpages on your site can feel like you're learning a whole new language. ("Yo quiero Taco Bell. That's all the dog taught me.")
And if that wasn't hard enough, you're also sinking time and money into using clunky, single-purpose content tools just to manage each page.
What if there was a powerful no-code, no-design platform that helped you build and manage all your important subpages in one place?
Introducing SubPage.
TL;DR
Create and manage subpages in one place, and set up custom access permissions for your team members
Switch between page layouts without losing content, and embed widgets like cookie consent pop-ups or announcements
Overview
SubPage is a no-code, no-design builder that helps you create and manage subpages like help centers, roadmaps, and more.
SubPage lets you create and maintain subpages in one place. Plus, it can perfectly complement your website builder or CMS.
You'll be able to create FAQs, privacy policies, career pages, sitemaps, blogs, changelogs, and more.
And you can access page-specific features, like version history and PDF download for policy pages, as well as the built-in blog image editor.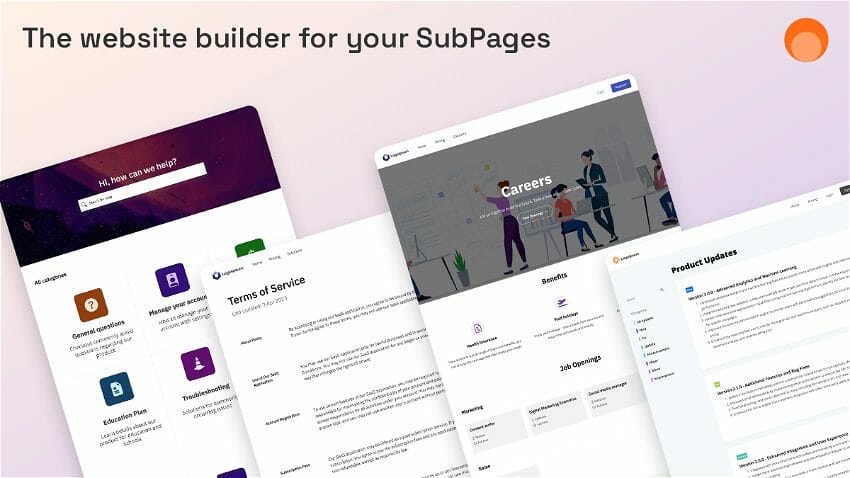 To get started, simply choose your favorite page layout and customize itto match the rest of your site's branding.
Want to switch between different layouts? You can change the page layout in one click without losing any original content.
Speaking of content, you'll be able to use AI to generate content like product descriptions, legal policies, and glossary definitions.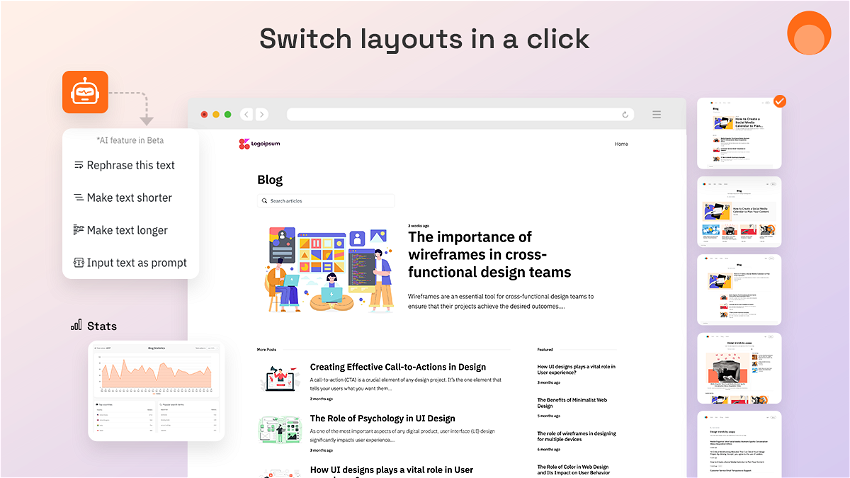 You'll also be able to embed widgets to your website without writing a line of code, adding even more functionality to your site.
You can add cookie consent pop-ups, in-app support sidebars, and "new article alerts" to create the best user experience possible.
And because SubPage offers widgets for legal, marketing, HR, engineering, and support, you can create any kind of subpage in a snap.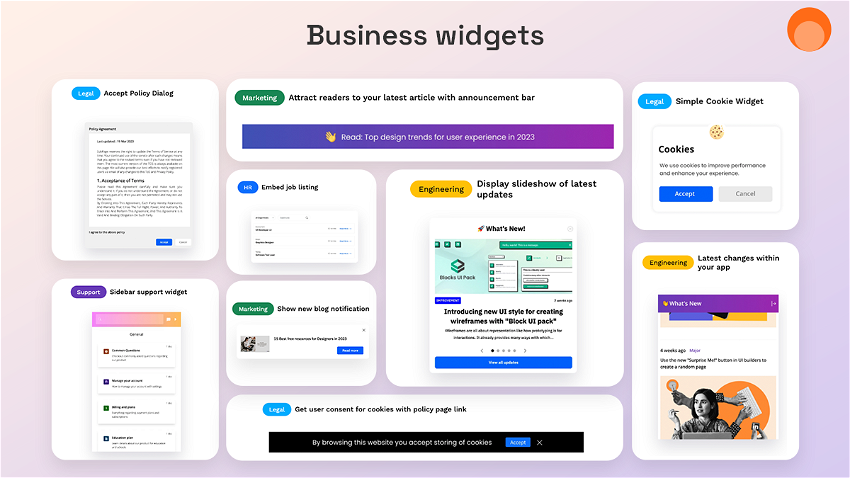 Imagine how easy it'd be to manage your website if each department could create, update, and manage their own subpage.
That's why SubPage lets you add users to your domain and set up custom access permissions for everyone on your team!
You can also invite multiple authors to your blog, help center, and other pages to help get things done way faster.
And if you have multiple domains, you'll be able to manage user sets for each domain, making collaboration a breeze.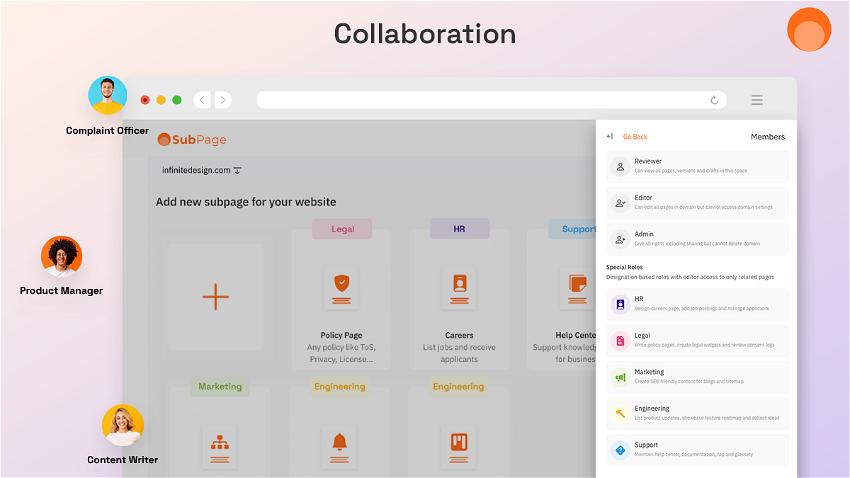 The thought of letting Toby from HR add content to the website would worry anyone. ("So, you copy-pasted the entire policy handbook, in italics?")
Good thing SubPage makes it easy for your entire team to create and manage no-code subpages for just about any use case.
Build any subpage in a few clicks.