Leverage the power of AI to create high-quality SEO content with just one click.
All the effort you're pouring into making innovative content doesn't matter if it's not ranking highly on search engines. ("Apparently, clicks or it didn't happen.")
Coming up with an interesting idea is just the tip of the iceberg—you still have to find the right keywords and structure your articles for SEO purposes.
You need a smart plugin that lets you analyze your competitors' websites and create content that can climb to the top of SERPs.
Do it with WriteRank.
TL;DR
Instantly generate SEO content for any niche category in over 25 languages with one click
Perform an analysis of competitors' keywords and use the TF-IDF formula to generate content that ranks highly on search engines
Overview
WriteRank is an AI-powered plugin that lets you create SEO content and analyze competitor sites so you can boost your site traffic.
WriteRank is a WordPress plugin that helps you automate writing and SEO tasks to boost your site's search engine ranking.
It's a cinch to write content! You can choose from multiple generator tools to whip up blogs, scripts, copywriting, and more.
You'll even be able to automatically schedule and publish posts to your WordPress site, saving your team tons of time.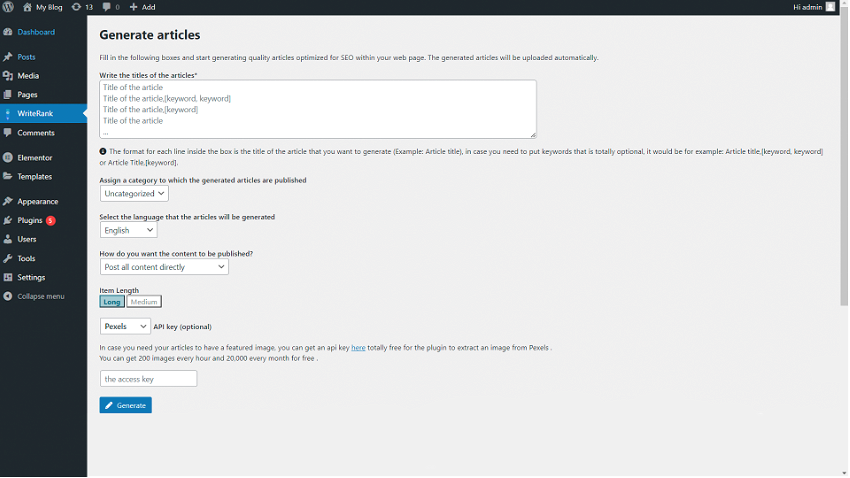 Getting started with WriteRank is a breeze—just fill in the category, language, content length, API key, and article title to generate high-quality content.
You'll even be able to perform keyword research so you know which keywords can propel your content to the front page.
This plugin uses a TF-IDF formula to help you determine important phrases in your digital content, letting you look beyond basic keywords to reach more readers.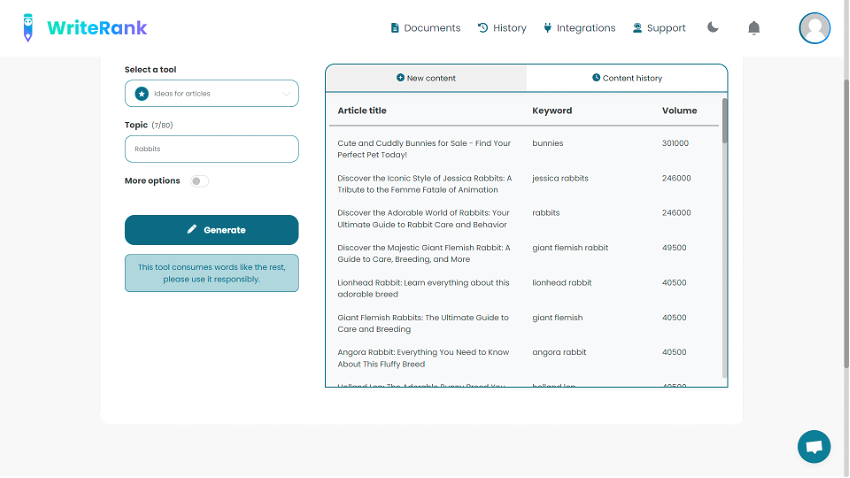 WriteRank supports third-party integrations with popular tools like Google Docs, WordPress, and Notion to streamline your daily workflow.
There's also a Chrome Extension, which will allow you to create high-quality content right from your Google Docs.
And in addition to English, you can write content in over 25 other languages, including Spanish, Slovak, Russian, Chinese, and Japanese.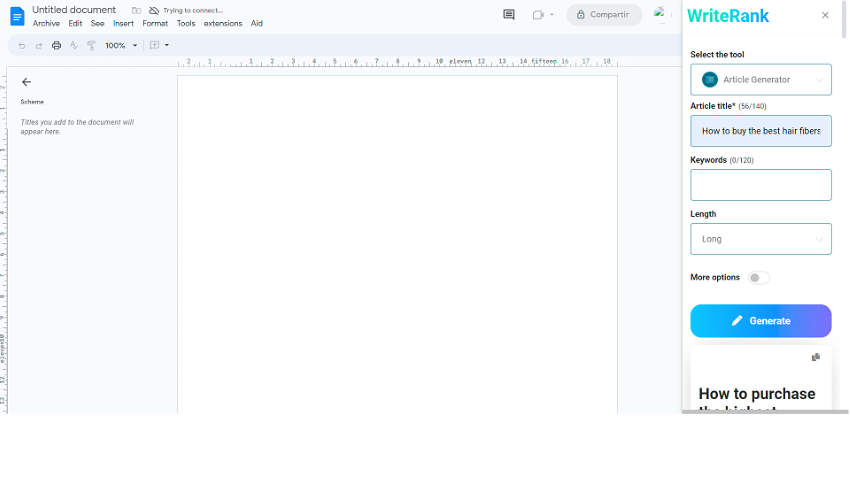 Once you click on the SEO article generator, you'll be able to instantly generate content for any niche category, packed with up-to-date info and relevant context.
Want to upgrade your content strategy? You'll also get recommendations to improve your content based on research-backed data.
Best of all, WriteRank can produce original written content based on your specific parameters, so you never have to worry about being flagged for plagiarism.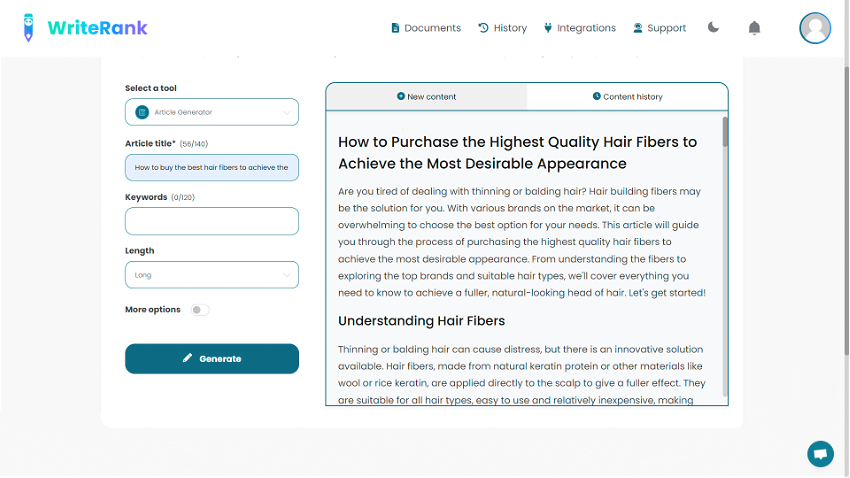 You shouldn't have to channel your inner Shakespeare to write engaging blog posts. ("To use this keyword, or not to use this keyword, that is the question.")
Lucky for you, WriteRank gives you everything you need to quickly churn out high-ranking content, so you can drive more traffic to your website.
Write SEO content with one click.