Harness AI SEO to predict keyword opportunities and increase visibility in the SERPs.
Relying on a single SEO strategy—without adapting to the search landscape—is like refusing to update your software. ("You call it 'obsolete,' I call it 'old school.'")
But it's nearly impossible to keep track of emerging keyword trends, your own performance, and competitor strategies, even if you're working with a team.
What if you could lean on AI to analyze your SEO game and present new opportunities to increase your search visibility?
Check out Wope.
TL;DR
Collaborate with team members and refine your SEO strategy with timely opportunities based on real-time analytics
Use AI to track and optimize keywords, analyze historical SERP evolution, and monitor competitor strategies
Overview
Wope is an AI-powered suite that researches and optimizes your SEO strategy so you can keep up with the evolving search landscape
Wope lets you use AI to track and optimize keyword strategies for more precise targeting and maximized SEO outcomes.
Thanks to the power of AI, you'll get accurate insights into keyword positioning, ensuring they're always at the forefront.
You'll also discover untapped keyword opportunities that give you a chance to capitalize on less competitive areas.
This tool can even conduct keyword cannibalization checks so you're not competing against your own content.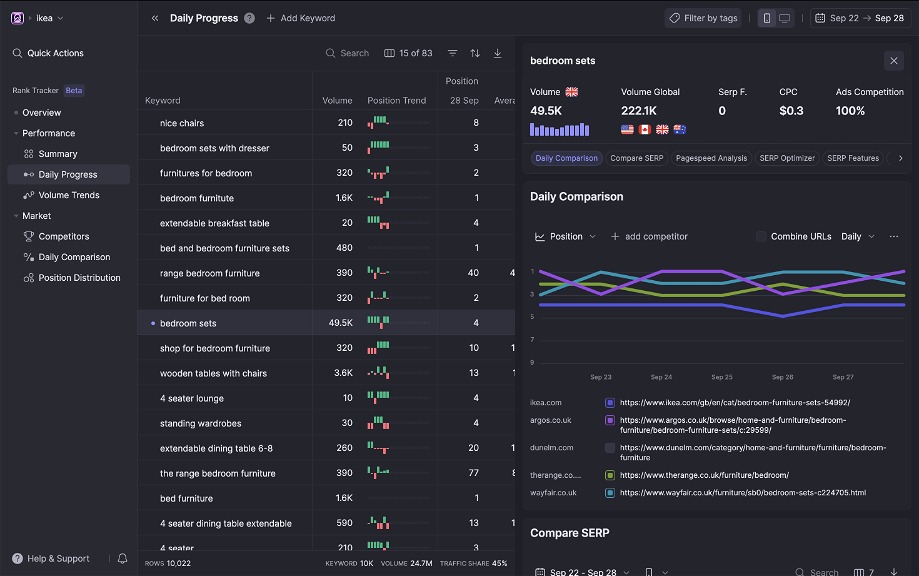 You'll learn all about competitor strategies to stay ahead in the SEO race and keep your eyes on the prize.
Use the auto-competitor identification feature to automatically highlight your biggest competitors and eliminate the guesswork.
Wope can also compare your performance against competitors to paint a clear picture of where you stand and what needs improvement.
Get real-time SERP previews and a holistic view of competitor tactics to help you turn analysis into action.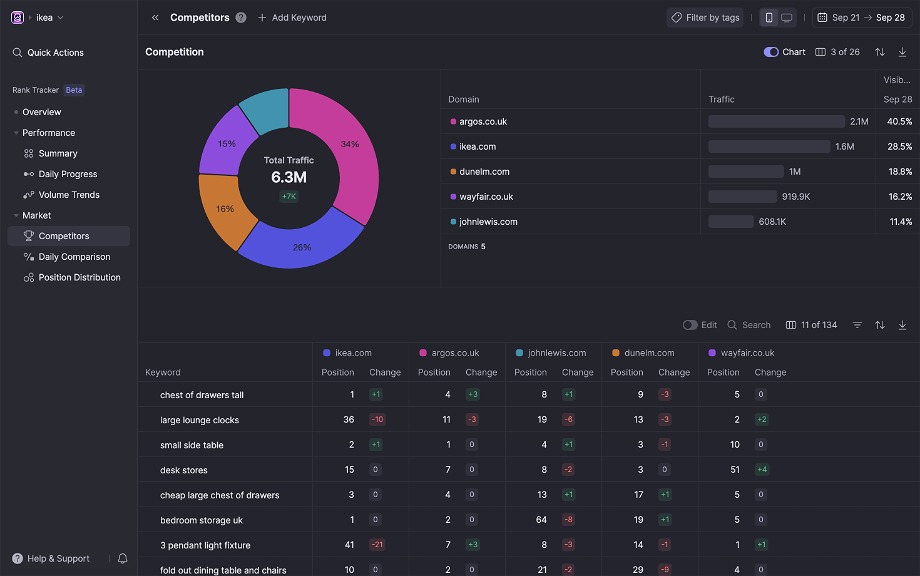 Understanding the past helps you put your best foot forward, which is why Wope lets you view the evolution of your SERP performance.
Using historical SERP analysis features, you can monitor your SERP patterns and figure out how brands climb search result pages.
You'll be able to catch emerging trends, anticipate future movements, and craft forward-thinking content strategies.
That way, you're not just reacting to the current SEO landscape! You're actually taking proactive steps to crush your SEO goals.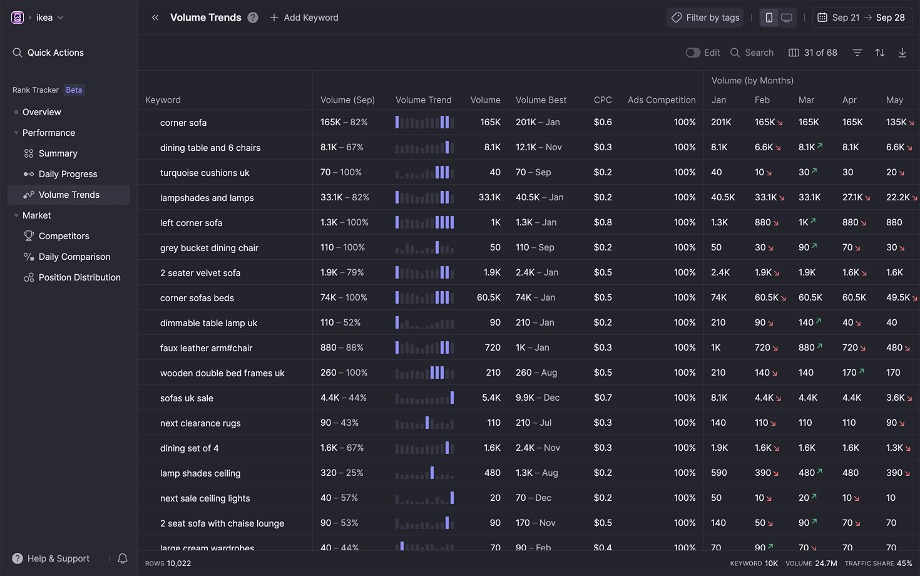 Wope also offers a suite of tools designed for collaboration to help you work with your team members in real time.
You can share entire projects or specific insights, as well as sync with Google Sheets for more data-driven discussions and decision-making.
Even better, this platform sends real-time notifications to keep everyone in the loop, ensuring quick responses to emerging trends and shifts.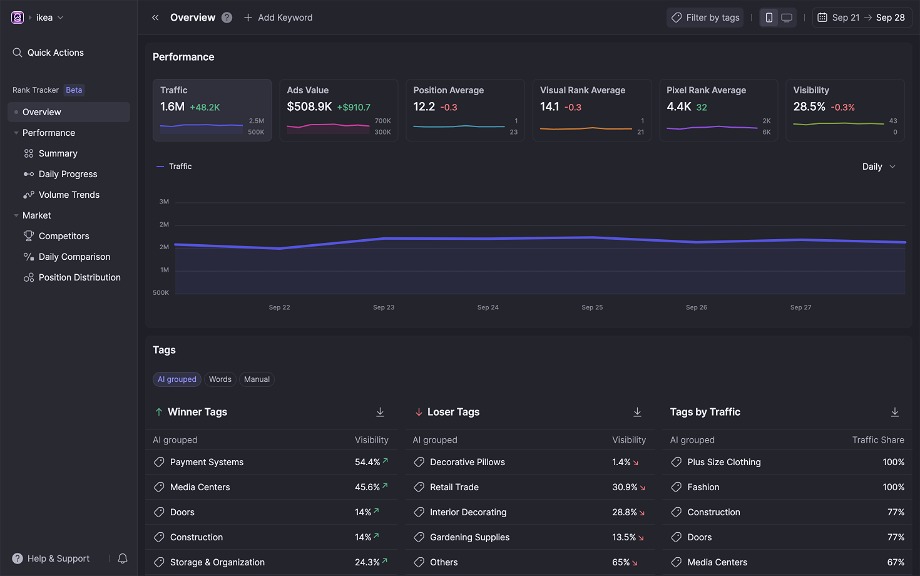 If your website isn't showing up in the top search results, it basically doesn't exist. ("Maybe it was all a dream. One long, boring dream…")
Lucky for you, Wope is packed with AI-powered tools built to analyze the search landscape and predict new opportunities for your SEO growth.
Rank with the best of 'em.