Build professional, custom websites tailored to any client without having to code
Web design and web development don't always mesh when it's finally time to hard-code your website. ("This looks even worse than grandma's giblet Jell-O salad.")
And if you design websites for clients, then you're probably used to working with a developer or (gulp) trudging through the code yourself.
But what if you could eliminate the need to code and jump straight to the fun stuff instead?
Meet WebWave, a non-coder's best friend.
TL;DR
Create professional, white-labeled websites using a designer-friendly interface—no coding required
Allow clients to change certain text and images with a built-in CMS for each website
Overview
WebWave is a white-labeled website builder that lets freelancers and agencies build professional, custom-designed websites for clients.
With WebWave, freelancers and agencies can create totally customized ecommerce, blogging, portfolio, personal, or SMB websites.
Building your website from scratch is easy, especially when there's no cap on what can be customized.
If you want some inspiration, feel free to choose from loads of website templates that all feature a flexible and responsive design.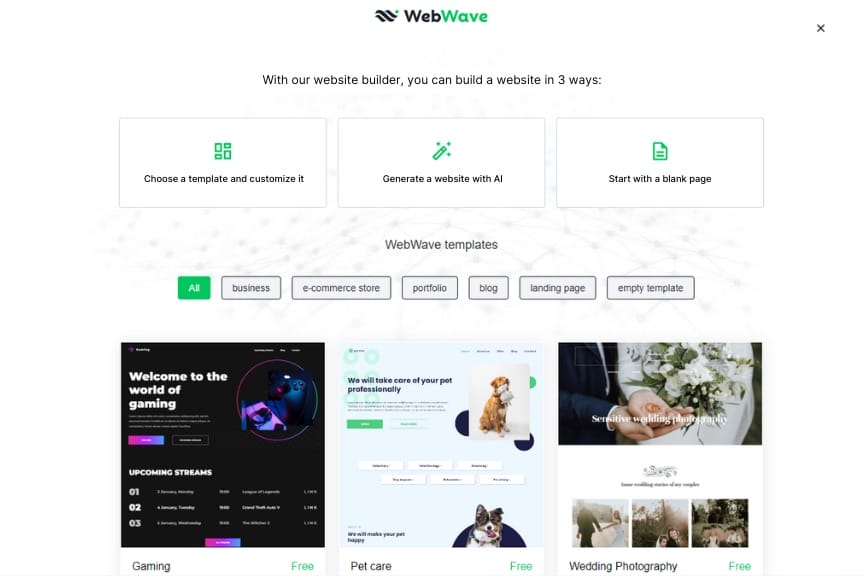 Because every client is unique, each of their websites needs to feel original and on-brand.
That's why WebWave helps you modify and adjust every little detail on your websites down to one pixel!
All you need to do is drag-and-drop elements, like images or menus, anywhere on the page—no coding skills necessary.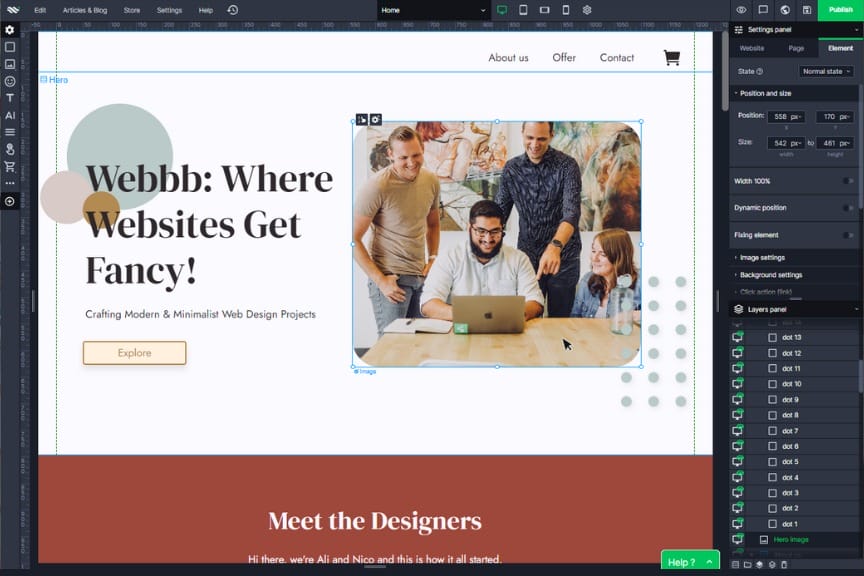 The truth is that a mobile-friendly website is no longer a nice-to-have—it's a must-have.
Thanks to WebWave, you can design responsive websites from any device and ensure that they're easy to read and navigate.
You'll be able to set elements in dynamic units, so each page automatically adapts to any screen size.
Want a preview? Just toggle between desktop, tablet, and mobile views to make sure everything's in tip-top shape.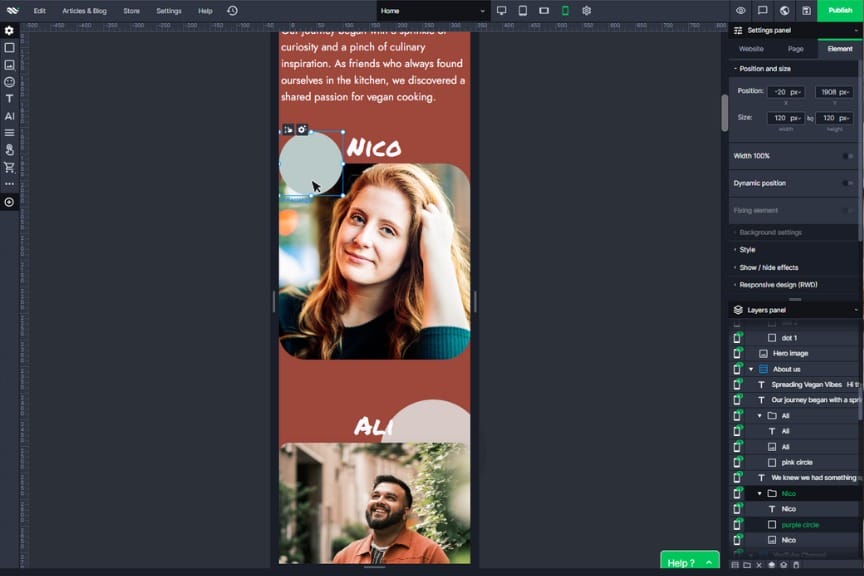 The WebWave user interface works a lot like Photoshop, making it an excellent website-building tool for Adobe-savvy designers.
Every website created in WebWave includes a built-in content management system (CMS), so your clients can also change text and images on the website.
But don't worry about the client accidentally breaking the site. You can decide which elements are editable with CMS and which can't be edited.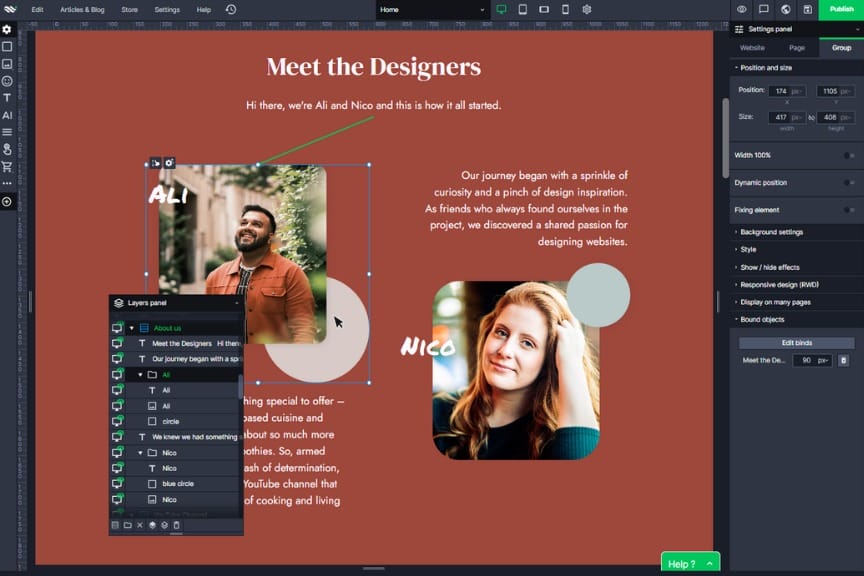 Even if you have a hundred clients, you can manage all your website projects from a single, easy-to-navigate dashboard.
You'll even be able to register your domain name, create email accounts, and create an SSL certificate all from one place.
Get reliable hosting for all websites with a 99.9% uptime, and take comfort knowing that WebWave's admins will handle all the security, uptime, and updates.
In addition to attentive technical support, WebWave also offers web design, marketing, and search engine optimization training.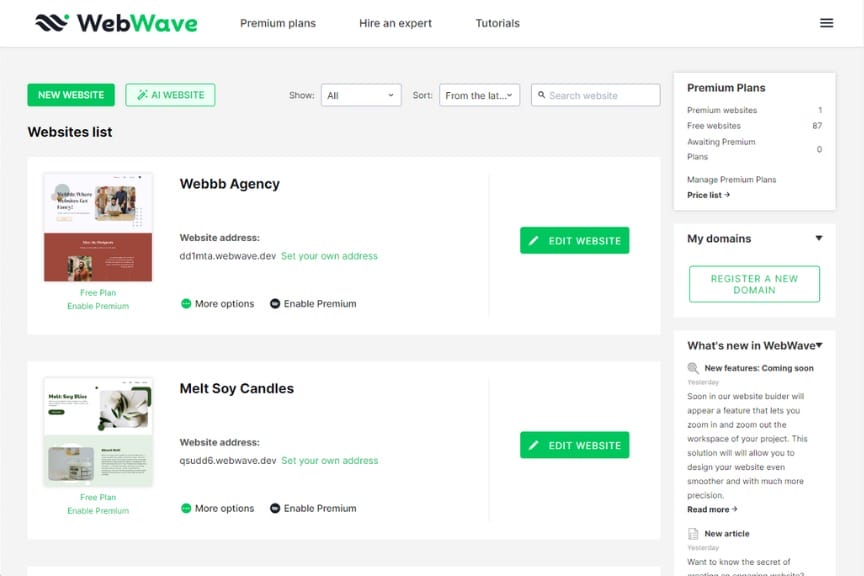 Sometimes, it feels like there needs to be a warning label on your client's creative vision for their website. ("Side effects include late nights, no weekends, and more Red Bulls.")
Thankfully, WebWave gives you complete control over every detail of the web design process, so you can make that perfect website in your head a reality.
Build exactly what you need.