Download Full HD Videos, Audios, And Playlists From 10k+ Sites.
Save Media Files So You Can Watch Or Listen To Them Anytime And Anywhere.
Download All Media Content with Just One Click!
The internet can be a vast repository of information and entertainment, but finding and downloading the right media files can take time and effort.
Searching the web for a video or audio file can take hours, and downloading the right file with the right format is even tougher. Plus, the video files you find could be low-quality or corrupt.
It can be hard to keep up with the demand for internet media files these days, but fortunately, there is a solution.
Presents: Vidjuice
Vidjuice UniTube is the solution you're looking for. Its user-friendly interface, now accessible on Windows, Mac, and Android devices, lets you quickly download high-quality video in various formats, including MP3, MP4, and AVI.
You can download and save videos, audio, playlists, and channels from 10,000+ websites in a single click. Plus, you can batch-download videos and convert videos to 1,000+ media formats.
Don't worry about the quality either because UniTube adopts its own technology to download 1080p/4K videos quickly.
So you can get all your favorite videos, music, and more in a few seconds. With Vidjuice UniTube, you'll never have to worry about unavailable streaming content.
TL;DR:
Vidjuice UniTube is a versatile solution for downloading high-quality media files. With it, you can quickly download & save videos, audio, playlists, and channels from 10k+ sites in 1 click and batch-download. It supports download and conversion in various quality formats and optimizes the speed with its own technology.
Similar to: 4K downloader, YTD, ClipGrab
Intuitive UI and UX, easy-to-use platform, very stable.
Best for Students, Solopreneurs, Freelancers, SMEs, and Agencies.
Critical Stats:
78% of internet users watch videos online every week. (Source: Cisco Visual Networking Index)
According to a study, 77.5% preferred to watch videos about products or services rather than products related images. (Source: marketingland.com)
Marketers who use video grow their revenue 49% faster than non-video users. (Source: wistia.com)
Features:
Download from 10,000+ popular websites: VidJuice UniTube supports downloading videos and audio from 10,000+ popular websites such as YouTube, TikTok, Likee, Instagram, Vimeo (private videos), Facebook(Private Group videos), and Instagram Stories. Videos can be saved in 8K/4K/2K/1080p/720p and other resolutions.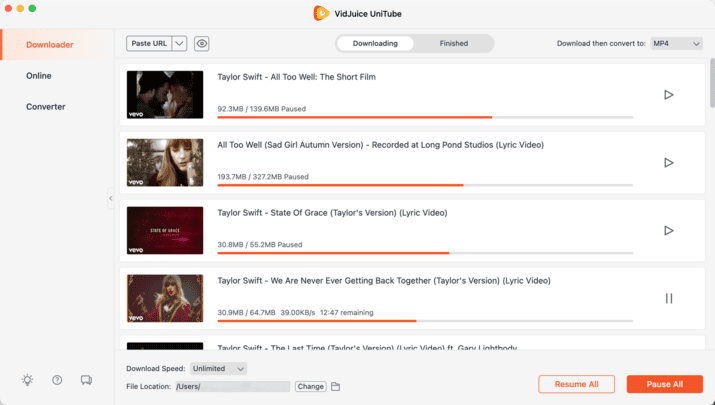 Batch download videos, audios, playlists, and channels: VidJuice UniTube supports downloading multi videos, audio, playlists, and channels at the same time. Just find the video URL(s), open VidJuice UniTube video downloader, and it will automatically download all the selected media files. Furthermore, you can selectively choose the ones you want to download from the playlist or channel and add the serial numbers in the titles for better management.
Cross-Platform Video Downloader UniTube provides Windows, Mac, and Web versions to download videos to computers, smartphones, or Cloud Storage flexibly.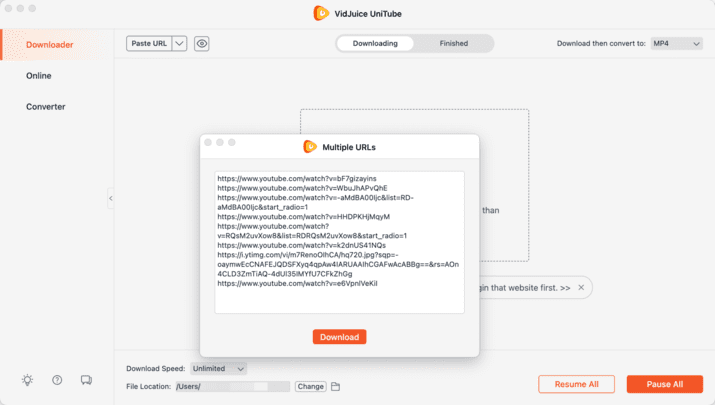 Multi-User Access: With PitchGround's exclusive plan, you get 3 user/device access in your plan.
Download premium videos/paid videos: UniTube lets you download private or login-required videos with its built-in web browser. Besides, VidJuice UniTube supports downloading premium videos with 8K/4K/Full HD quality. With it, you can easily download videos from teaching platforms like Udemy, video sites like Bilibili, and so on.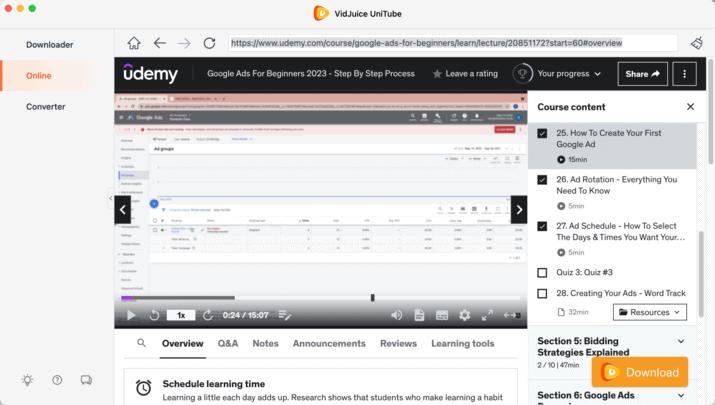 Download TikTok videos without the watermark: VidJuice UniTube supports batch downloading TikTok videos without any watermark and converting them to MP3, MP4, AVI, etc.
Up to 10X Faster Download Speed: UniTube adopts its own technology to accelerate the downloading and conversion speed.
Cut and download videos online: If you do not want to download the entire video, you can cut and download the part you want.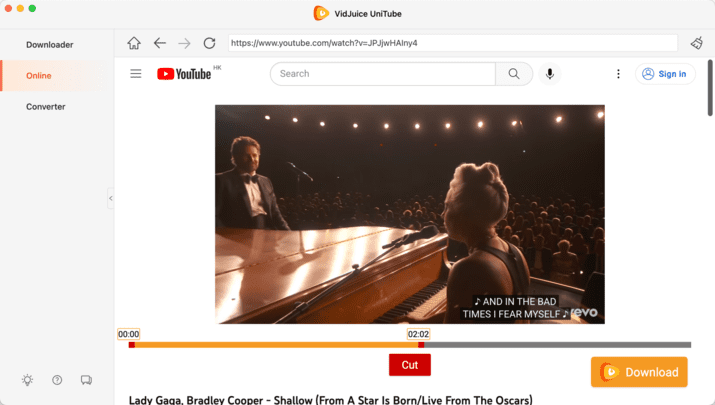 Some Interesting Use Cases:
Students can use VidJuice UniTube to download their own paid instructional videos.
Video subscription premium users can use VidJuice UniTube to download 8K/4K high-quality videos.
Movie fans can use VidJuice UniTube to batch-download the movie series.
Why are businesses choosing Vidjuice over the rest:
Batch download is available for multi videos and playlists.
Can download the media online.
Supports 8K/4K/Full HD quality video downloads.
Helps cut and save videos online.
Download premium videos.
Simple setup and ease of use.
Available on a lifetime deal for a limited period.
Accelerate the downloading speed up to tenfold with Vidjuice UniTube's exclusive video downloader.
The best part? You will pay just once and can use Vidjuice for a lifetime; grab your lifetime deal today.