Bring text to life and tap into new markets with AI-generated talking avatar videos!Email Me Before Deal EndsShare
Create Professional Avatars & Videos In A Few Minutes Right Within This Tool.
Convert text to professional-looking AI presenter-led videos – no studio required!
Videos are a great way to communicate with your audience. Not only do they help establish trust, but they also help to engage your audience and keep their attention.
But creating video content can be a time-consuming and expensive process. You either have to go to a studio and hire someone to create a video or spend time and money on creating animations.
That's why you need this AI-powered video platform that makes it easy for businesses to create engaging videos without the hassle of production studios or animation.
This tool will become your "virtual studio" and assumes the role of actor, translator, voice-over artist, and editor, all rolled into one, with the power of machine learning and AI.
Instead of spending weeks in the studio recording, editing, and animating, you can create professional avatars and videos in a few minutes.
Presents vidBoard.ai
vidBoard.ai is the perfect tool for creating impactful video presentations. This AI-powered video platform will convert text to human-led videos without visiting a studio. Create stunning-looking video presentations at scale with vidBoard's pre-designed templates. 
Choose from 125+ languages to communicate effectively through a video presentation with the help of digital avatars in different voices. Talk to your audience with confidence and impact using its proprietary AI-enhanced features.
Cut down video production cost and time by 80% and create stunning-looking video presentations at scale with vidBoard. So if you want to save time and money while communicating effectively with your audience, look no further than vidBoard.ai.
This video creation platform was adjudged #1 during its beta launch on Product Hunt. And were also part of the pre-Incubator Program of the DMZ- the world's leading tech incubator.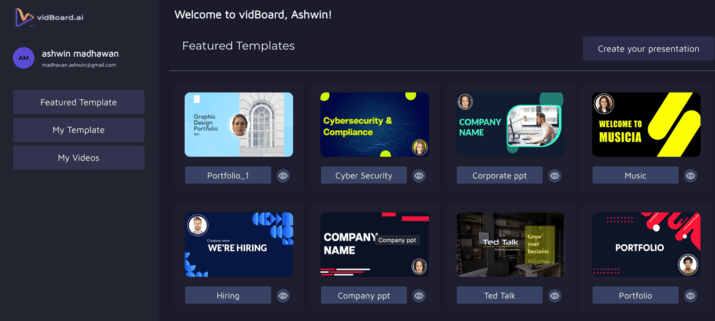 TL;DR:
vidBoard is an AI-powered video platform that produces human-led videos using pre-designed industry templates and AI-generated avatars that can speak in 125+ languages. Perfect for creating impactful video presentations without having to visit a studio.
Similar to: Synthesia, Rephrase, Hourone.
Intuitive UI and UX, easy-to-use platform, very stable.
Best for Solopreneurs, Freelancers, SMEs, Content Creators, and Agencies who need to create personalized video presentations quickly and effectively.
Critical Stats:
90% of customers say that watching product videos help them make purchasing decisions. (Source: Animoto.com)
80% of video marketers witness increased sales after investing in video content marketing. (Source: SmartInsights.com)
Companies that use video advertising can reduce customer acquisition costs by 50%. (Source: Oberlo.com)
90% of consumers are more likely to remember a video they saw compared to the text they read. (Source: invespcro.com)
Video helps to increase organic traffic from search engines by up to 157%. (Source: impactbnd.com)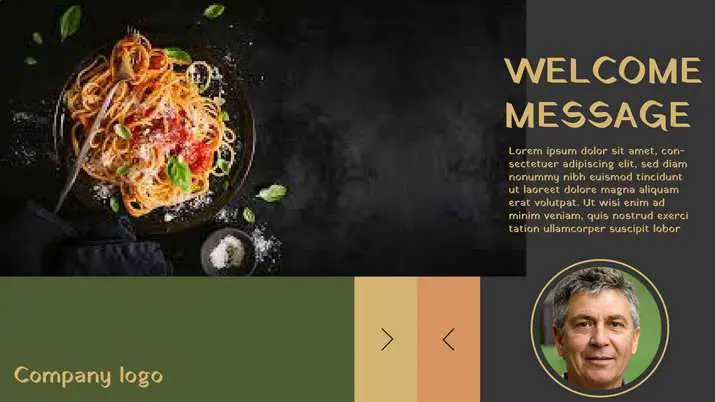 Features:
Avatar Generation Using Just Front-Facing Photographs:
vidBoard converts a front-facing photograph into a talking head. You do not have to manually record your videos since just the front-facing photograph does the magic.
Audio Translation And Transcription In 125+ Languages:
You can choose which language the avatar should speak and present content in from a range of 125+ languages and multiple voices.
vidBoard also provides additional audio features like changing the pitch, speed, intonation, and style of the audio and adding pauses.
Add subtitles to your video presentations to make them more viewer-friendly in multiple languages!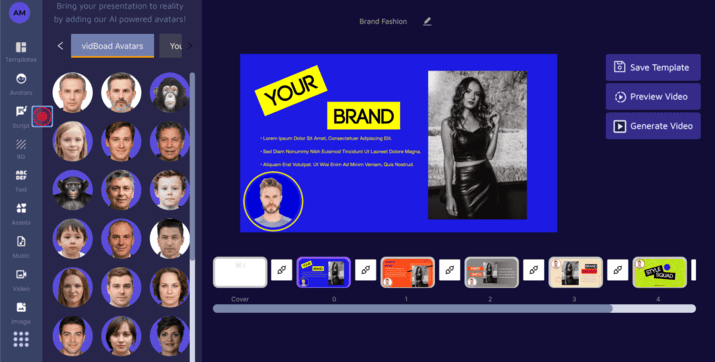 Adding Presentation Elements:
vidBoard has a range of multimedia elements for the user to choose from. This includes text, word art assets, images, audio, video, background images, and videos to make the presentation more attractive.
Add multiple slides to your video to make each video presentation section unique. You can even upload a custom image of their liking to the presentation and add certain aesthetically pre-designed cover videos.
Pre-Designed Templates:
vidBoard provides 80+ pre-designed templates for users' everyday video creation needs. There is no need to design slides for presentation from scratch. Instead, you can simply choose from various templates specifically designed for industry-specific needs.
Realistic Avatars
Select from various realistic digital avatars to act as AI presenters in your video presentation, speaking different languages.
How To Use The vidBoard.ai?
Select a template and AI presenter – Choose from various pre-designed templates and select your AI presenter.
Type in your script – Type in or paste your script and turn it into speech in 125+ languages.
Add multimedia assets and export – Add images, sounds, gifs, etc. and export them based on your needs.
And create HD presentation videos in under 5 minutes.
Some Interesting Use Cases:
1. Corporate entities can use vidBoard to create HR, onboarding, offboarding, and internal training videos, among other things.
2. E-commerce companies can use vidBoard for creating product explainer videos, product walkthrough videos, and marketing videos.
3. Ed-tech companies can use vidBoard to create educational videos at scale and in different languages.
4. Individual content creators like prosumers, restaurant owners, salon owners, bloggers, visual designers, influencers, lawyers, etc., can use vidBoard to create visual content featuring their avatars speaking in different languages. They do not need to face cameras and record hours of videos for their audience; just a script and a front-facing photograph serve the purpose.
Why are businesses choosing vidBoard.ai over the rest:
Talking avatars are generated using human photographs without any SDKs, without the trouble of visiting a studio, and generating several hours of training videos for avatar generation.
Near realistic lip sync.
Computationally affordable – We are affordable for mass-market (B2B and B2C).
Speech translation and transcription (subtitles) in 125+ languages.
Video generation in minutes, which is exponentially lesser than the market standards.
Available on a lifetime deal for a limited period.
Create professional-looking presenter-led videos with ease with the power of AI using vidBoard.
The best part? You will pay just once and can use vidBoard.ai for a lifetime; grab your lifetime deal today.