Maximize your lead generation game by finding and verifying the email addresses behind any website
Easily find the professional email address of contacts that you would like to connect with.
You have a service to offer to a company whom you think will be interested in your offer and you really want to reach out to them. The only problem is that you don't have contact information for anyone who works at that company. You search online but can't find anyone who works there. That sounds pretty disappointing, right?
What if there was an easy way for you to find professional email addresses from any website in seconds so you can connect with the people that matter for your business?
Introducing Tomba
Key features
Domain and advanced Searches: Find email addresses from any company name or website in seconds
Email Finder: Find the verified email address of any professionals from their websites
Alternative to: Tomba is alternative to hunter.io
Best for: Choose Sales teams, Outreach campaigns, Cold Emailing and and recruiters looking to speed their prospecting game
Domain Search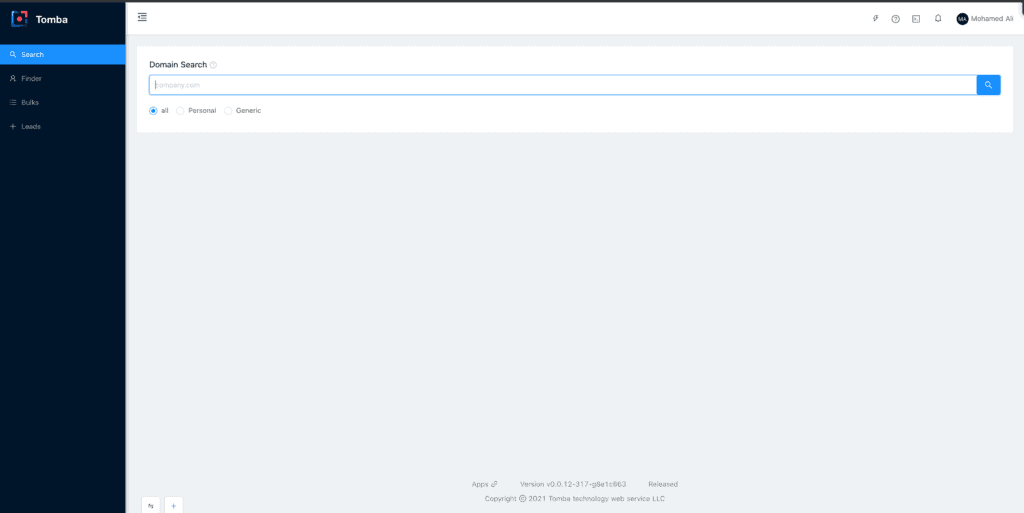 The Domain Search allows you to find emails from a domain, company name or website.
Type or copy and paste the domain name into the input box located in the dashboard.
Tomba will automatically find all the available email addresses associated with it and other information when available such as :
Full name
Job title
Telephone number
Twitter profile
LinkedIn profile
Show sources for the emails found

All the emails found in the Domain Search are publicly sourced from the web. Click the arrow next to the number of available sources to expand them.
All links are active and they will lead you to the specific page where Tomba found the email by providing a reference date too.
Email Verification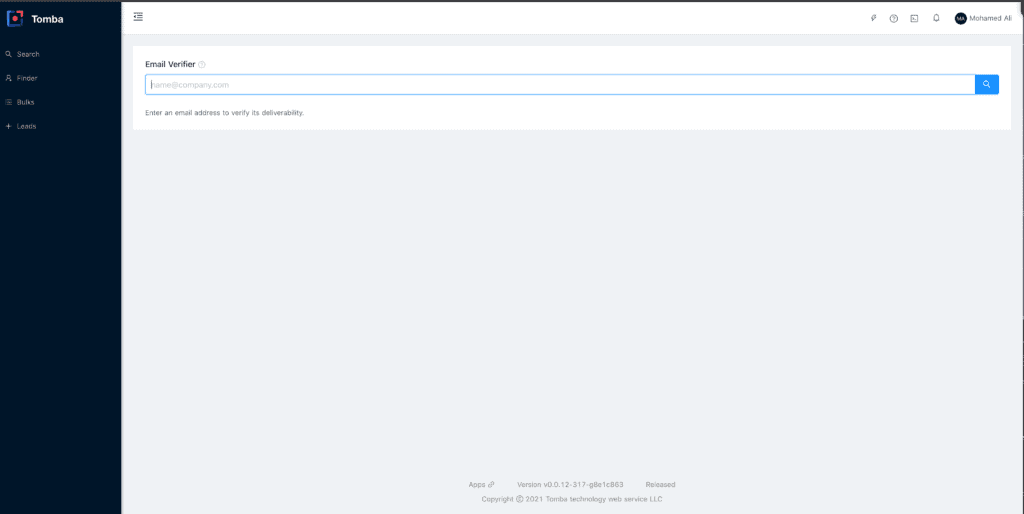 Every email address in the Domain Search is provided with a Confidence Score. Each email address can show a green, orange, or red dot next to it. The confidence score depends on the amount of information we have on a domain name and the sources for the email.
Export the email addresses found in CSV
Users use the "Export in CSV" link to export the emails found for a Domain.
You can also copy a single email address by clicking on it:
Bulk Domain Search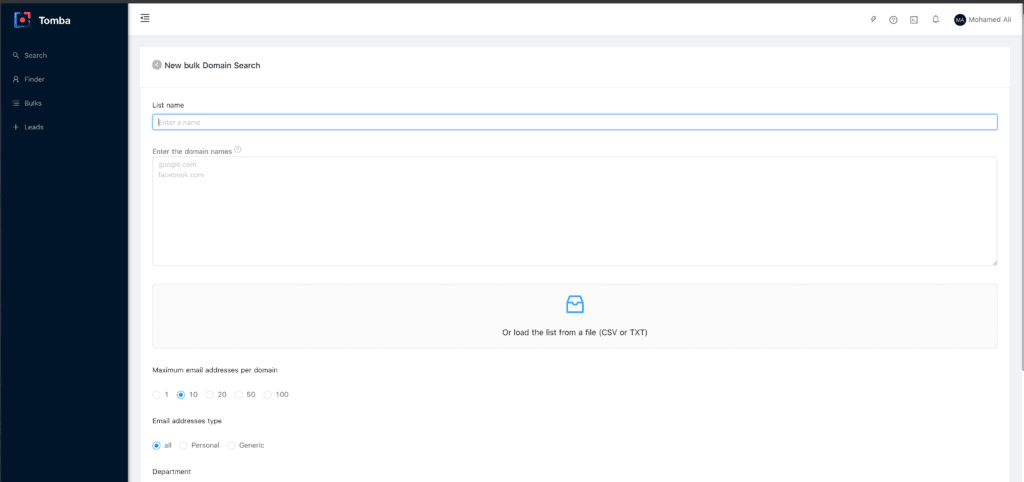 The Bulk Domain Search lets you enter a list of domains or company names, and download a list of email addresses associated with these domains.
Bulk Domain Search are available on premium plans only.
Chrome Extension
Tomba comes with a Chrome extension that allows you to find email addresses with a simple click while you are on a website.
The first 50 people to buy this and leave an honest review will get 1 additional team member license and 100 additional searches per month on top of their plan.