Launch interactive email marketing campaigns that capture more leads and boost revenue
You know your brand is unique, but to grow your audience you need to consistently launch campaigns that stand out in a crowded inbox. (BRB, adding the fire emoji to our subject line.)
The truth is, it takes time and money to craft messages that connect with your audience, whether you're setting up complex tools or outsourcing to an agency.
Imagine if there was one powerful tool that had everything you need to launch targeted email marketing campaigns and grow your conversions.
Say hello to tinyEmail.
TL;DR
Launch high-converting email campaigns using AI and industry-standard templates to capture more leads in record time
Integrate with your go-to apps to fine-tune the audience segmentation for your outreach campaigns
Overview
TinyEmail is an email marketing solution that lets you send interactive, laser-targeted emails to help your brand grow fast.
It's a cinch to craft impactful marketing emails using tinyEmail's responsive, data-backed email templates.
Use AI to generate personalized emails that align with your brand and help your campaigns stand out in a crowded inbox.
And add dynamic content to your emails like countdown timers, image sliders, and coupons to take your conversion game to the next level.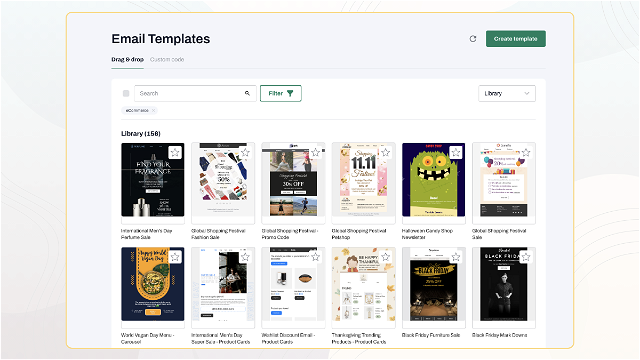 You can add interactive popups and forms to your website or storefront to capture leads.
And because tinyEmail integrates with over 5,000 apps, you can streamline every day workflows while growing your list.
You'll even be able to connect with your CRM and payment gateways, which makes retargeting a walk in the park.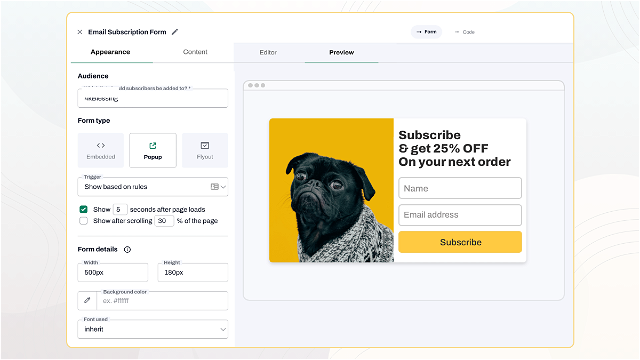 Best of all, tinyEmail helps you send the right message to make the most of your marketing efforts and drive more revenue.
Use predefined and custom audience segments to personalize your emails and keep your messaging focused for every campaign.
You'll even be able to analyze your audience's behavior and create segments that target specific customers.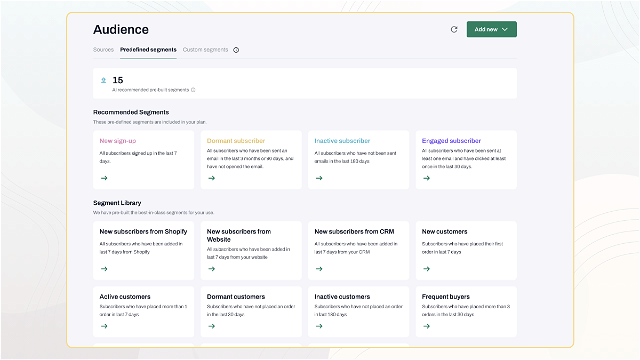 With tinyEmail, you can enable powerful one-click email automations for your Shopify store to automate your email marketing.
Send trigger emails to welcome new subscribers, confirm purchases, and nudge customers about abandoned carts.
No need to worry about creating complex rules, connecting multiple apps, or designing automated emails ever again!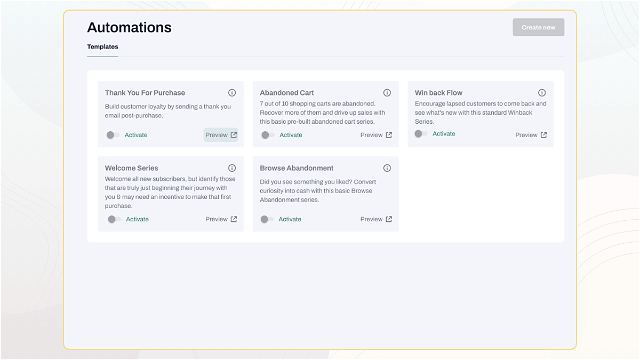 Sending engaging marketing emails shouldn't feel like you're stumbling through a bad open mic routine. ("Listening to crickets is all part of my bit, folks! Haha.")
That's why tinyEmail gives you all the tools you need to launch email marketing campaigns that capture the perfect leads.
Send emails that land.