Build custom, no-code chatbots to streamline customer support and boost lead generation
You wouldn't resort to small talk if you were chatting with one of your leads right now. ("So…do you like weather?")
To build a successful business, you've got to connect meaningfully with anyone who lands on your website—without overwhelming your team's workflow.
Imagine if you could easily build your own chatbots to engage new leads and support your customers around the clock.
Get it done with Tiledesk.
TL;DR
Customize no-code chatbots with unique rules, triggers, and prompts for customer service, sales, and lead generation
Build forms to capture new leads and sync lead data with your CRM or other marketing automation tools
Alternative to
Overview
Tiledesk is a no-code chatbot builder that helps you generate more leads and retain customers across every digital channel.
With Tiledesk, you can build no-code chatbots with custom rules, triggers, and prompts, so it doesn't feel like you're talking to R2-D2.
You'll be able to choose when and where your chatbot will appear—like only letting it engage with users on your homepage.
And you can create unique messages for every page, which means you'll be able to greet users, offer support, or engage leads in a snap.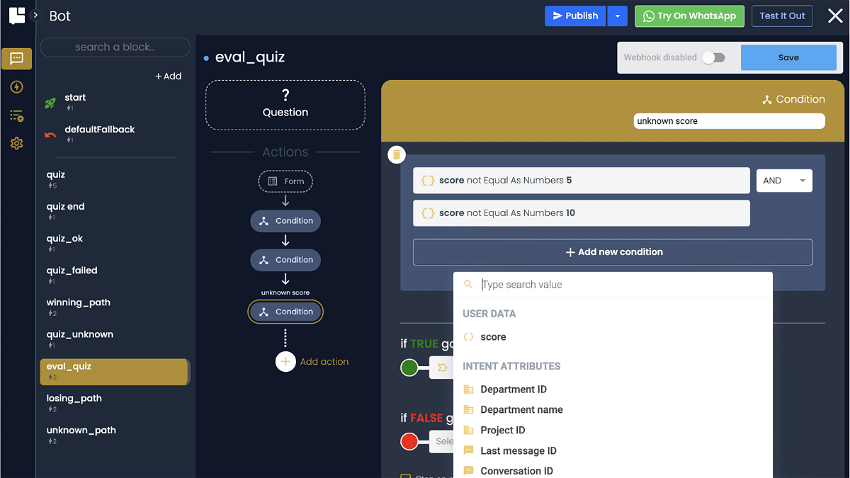 Not sure how to build a chatbot from scratch? Tiledesk lets you customize ready-made chatbot templates to match your conversion goals.
That means you can deploy chatbots that get customer ratings, help customers shop, and engage leads when you're offline.
Plus, you'll be able to create forms and sync lead data to your CRM or other marketing automation tools.
This tool also lets you send email alerts to your team about new leads, so they can follow up with them right away.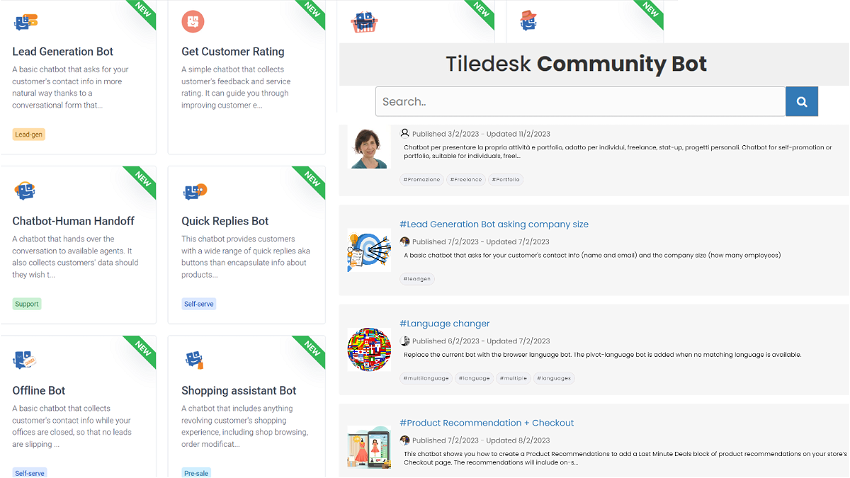 Tiledesk takes care of everything! For example, it can automatically adapt conversation flows for each social media platform.
From there, it can adjust the automated responses until they fit the structure and standards of every social channel.
That means you'll be able to build one chatbot that connects with prospects across Facebook, WhatsApp, Telegram, and more.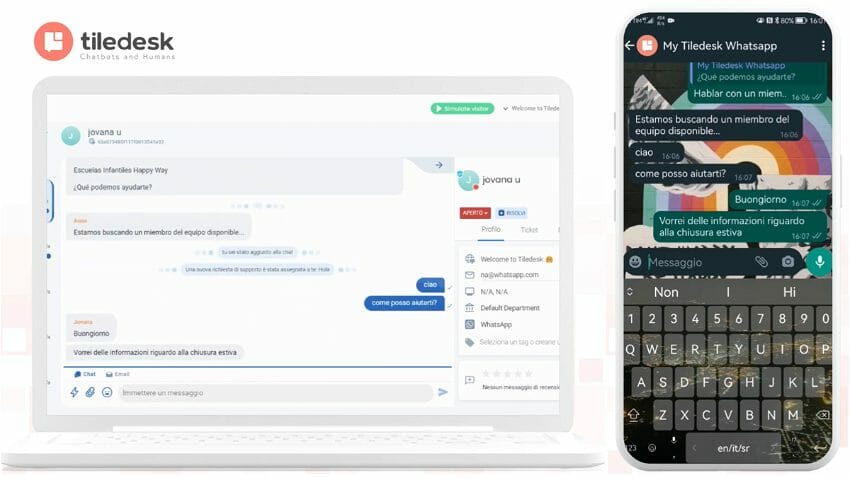 Best of all, Tiledesk lets you supplement live support with chatbots to manage your support tickets and optimize your customer service.
Just let your custom chatbot respond and collect all the necessary info so your support team isn't starting from zero.
Plus, it's a breeze to build a knowledge base and lean on AI support to handle all those frequently asked questions.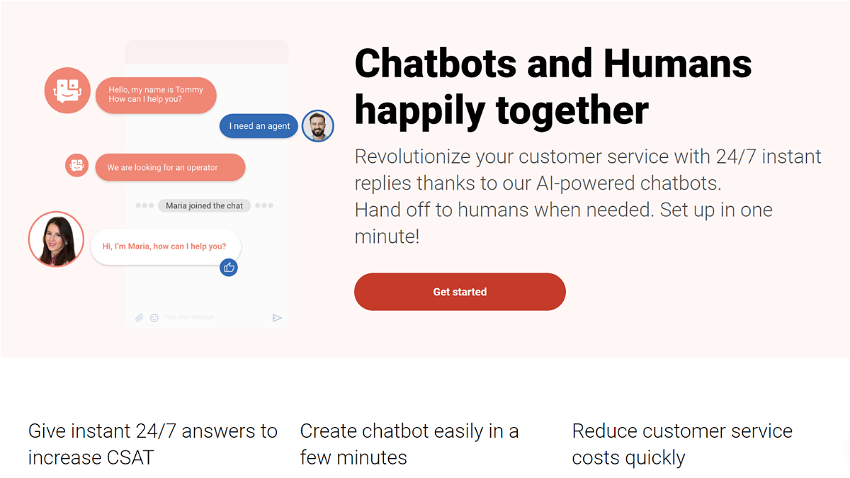 Knowing that your web traffic isn't turning into customers can really take the wind out of your sails. ("But I thought we were headed in the same direction…")
Thankfully, Tiledesk gives you everything you need to build code-free chatbots, so you never have to worry about losing out on new customers ever again.
Maximize your conversations.