Build your own web-based help desk and knowledge base
Building an online help desk from scratch can create more problems than it actually solves. ("Users can definitely submit tickets. We just can't find them anywhere.")
But when you look at other solutions on the market, they're bloated with features that require serious technical expertise to set up.
What if you could build a user-friendly support portal that integrates seamlessly with top platforms—without writing any code?
Say hello to Ticksy.
Overview
Ticksy helps you create a custom-branded, digital help desk and knowledge base to expand your customer support.
Ticksy lets you create a multilingual, web-based help desk that's a breeze for both your customers and support team to use.
Define custom fields for your ticket submission page to ensure agents get the information they need, with options for text fields and box selections.
You can even set up canned responses for frequently asked questions, so your agents are able to focus on more complicated tickets.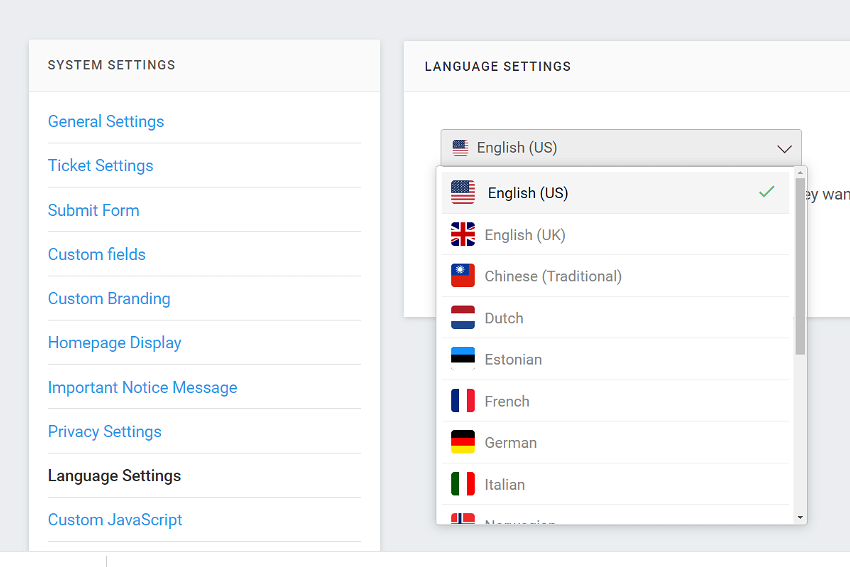 Integrate with Envato, Themely, Freemius, and Easy Digital Downloads to automatically verify customer licensing before submitting new tickets.
That way your paying customers will automatically gain access to your password-protected support portal.
Ticksy is also equipped with a handy external verification tool, so you can confirm purchases on different platforms.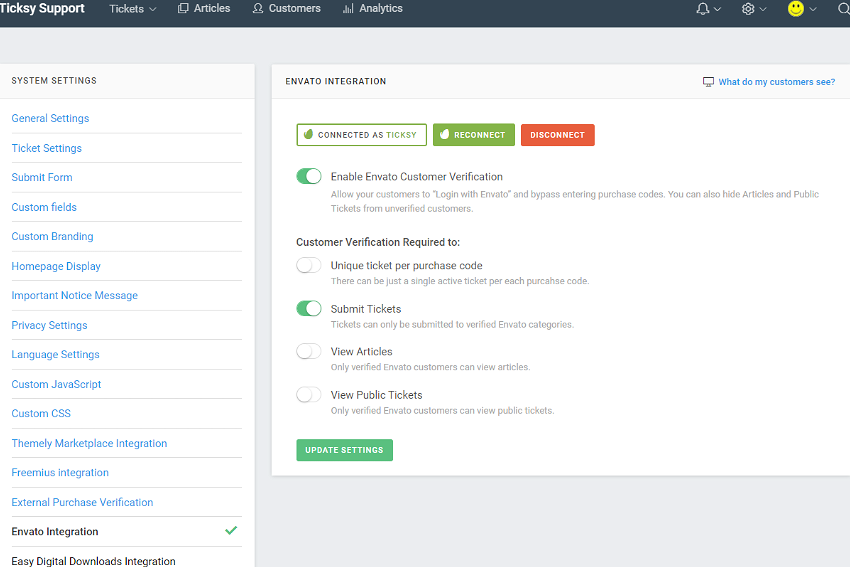 Ticksy lets you build a knowledge base that customers can use to find answers for common questions—which means less work for your support team.
You can create unlimited articles that cover everything about your business, and organize them into categories or subcategories for easy navigation.
And since the platform supports public tickets, you also have the option to let customers crowdsource solutions.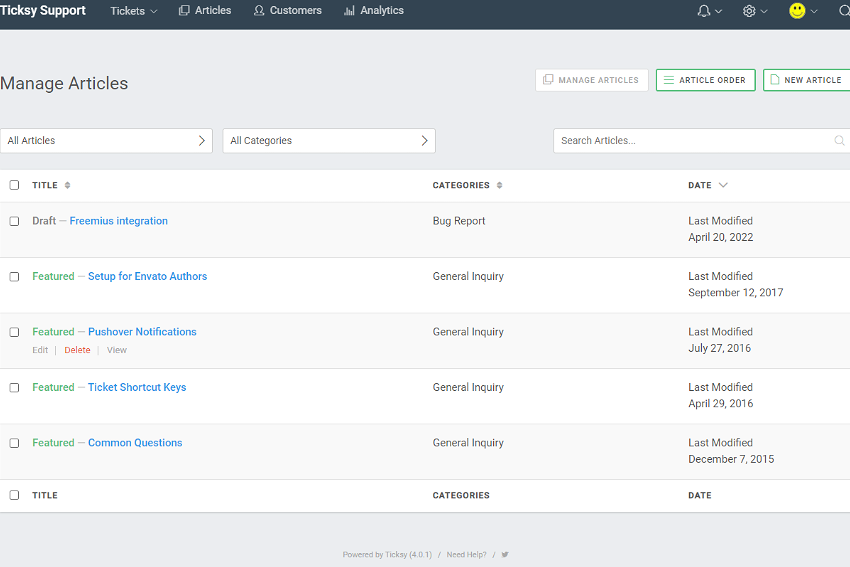 Thanks to Ticksy's fully customizable platform, your help desk system can become a seamless extension of your business.
Tailor visual elements like page colors, banner images, and logos to match the look and feel of your branding.
You can even add welcome messages or important notices to capture users' attention from the get-go.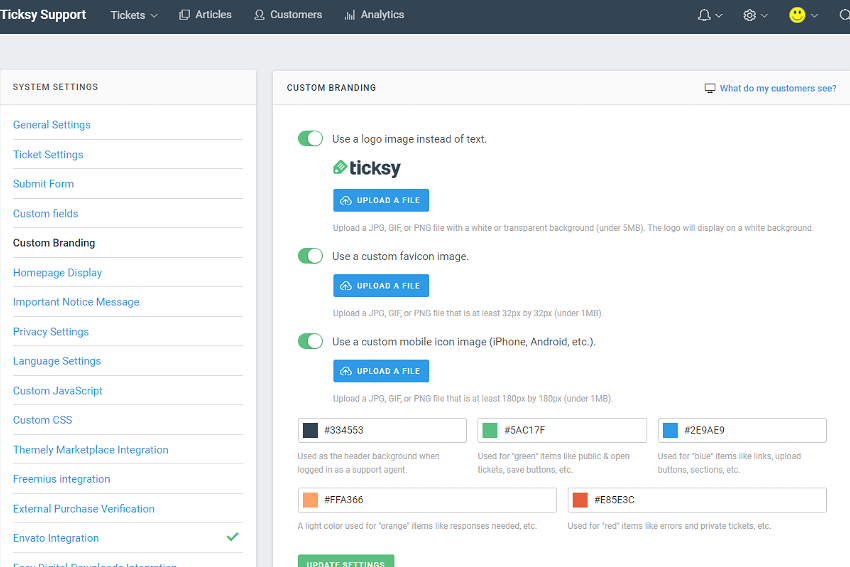 Setting up a support portal shouldn't take longer than building a LEGO model of the Empire State Building. ("Maybe we rethink submitting tickets and just send out instruction manuals?")
With Ticksy's no-code platform, you only get the tools you need to build a user-friendly help desk and knowledge base for your business.
Support your users on your terms.