A versatile broadcasting studio conveniently located in your browser
Making video content that people actually watch isn't as easy as it was back in the early days of the internet. ("Cats and fail videos! The novelty!")
And splurging on fancy editing equipment and expensive microphones doesn't necessarily mean you'll rake in the likes and subscribers.
You need a platform that gives you everything you need to share video content online, right from your browser.
Meet Streann Studio.
TL;DR
Customize and launch live or pre-recorded broadcasts across multiple social media platforms
Experiment with different content, invite several guests, and engage a global audience
Overview
Streann Studio is a browser streaming platform that helps you create and share all kinds of engaging live and pre-recorded videos online.
Streann Studio puts you in control of your content with a streaming solution that's compatible with the web and social media.
You can launch live or pre-recorded broadcasts right away with an easy-to-use studio, whether you're hosting a video podcast, seminar, or doing sports commentary.
All the tools you need are right in your browser, so you don't have to wrap your head around any confusing software or code.
Maximize your audience with content in multiple native formats, including portrait mode for Instagram and TikTok.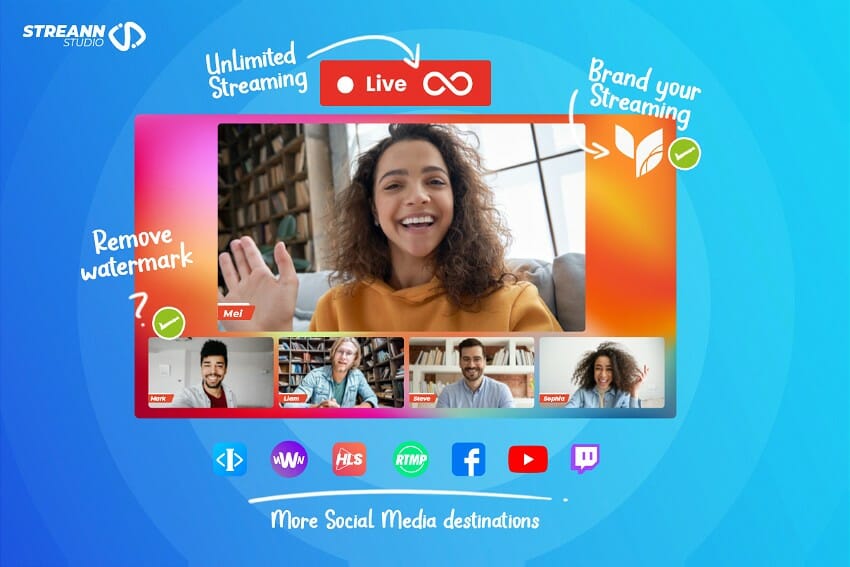 Not only can you craft the perfect broadcast before you go live, but you'll also be able to make changes on the fly.
Streann Studio lets you add custom colors, logos, and other visual elements, so you can stand out with branded broadcasts.
And if you're feeling inspired or in the mood for a rebrand, it's easy to test different elements in Streann Studio's editor.
Add your own graphics, text overlays, and fun backgrounds, then chat with your audience for more engagement.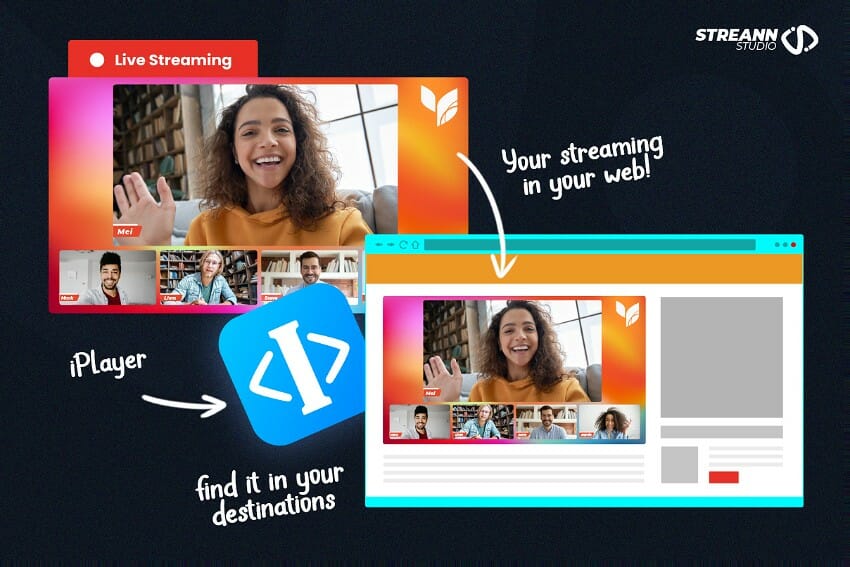 Streann Studio lets you experiment with different layouts depending on what kind of content you want to create.
Share your screen along with your webcam and microphone to commentate on the news or a recent game.
Plus, you can invite guests to join your broadcast with a simple link, so no one has to deal with confusing software downloads.
While you're streaming, you'll be able to communicate with your guests in a private chat that's separate from your public audience.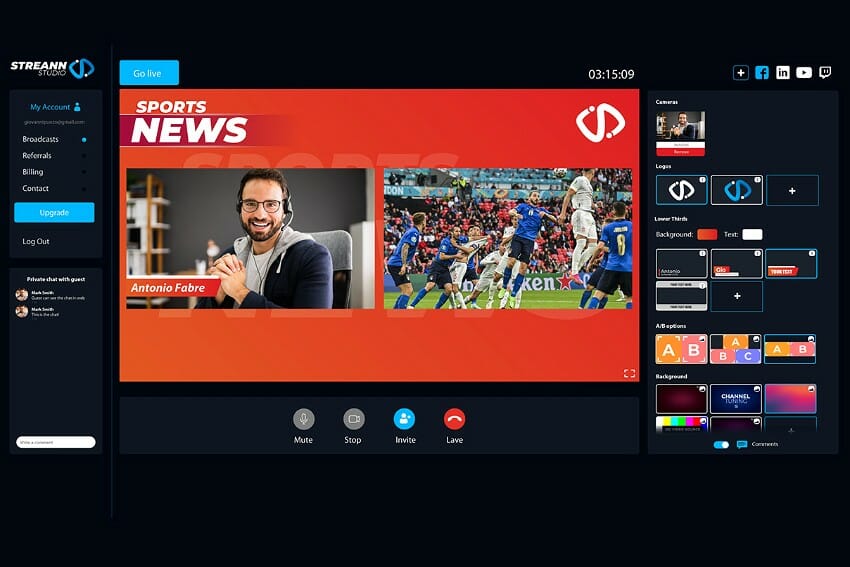 Once you've created all this awesome content, you're going to want to identify and grow your target audience.
Luckily, Streann Studio helps you maximize your reach by streaming on multiple social media platforms, including Facebook, Twitch, YouTube, and TikTok.
You can also pre-record your broadcast and share it online, including the option to embed your content on any webpage with iFrame.
You're not limited to video content, either. With Streann Studio, you can even create a podcast in less than a minute!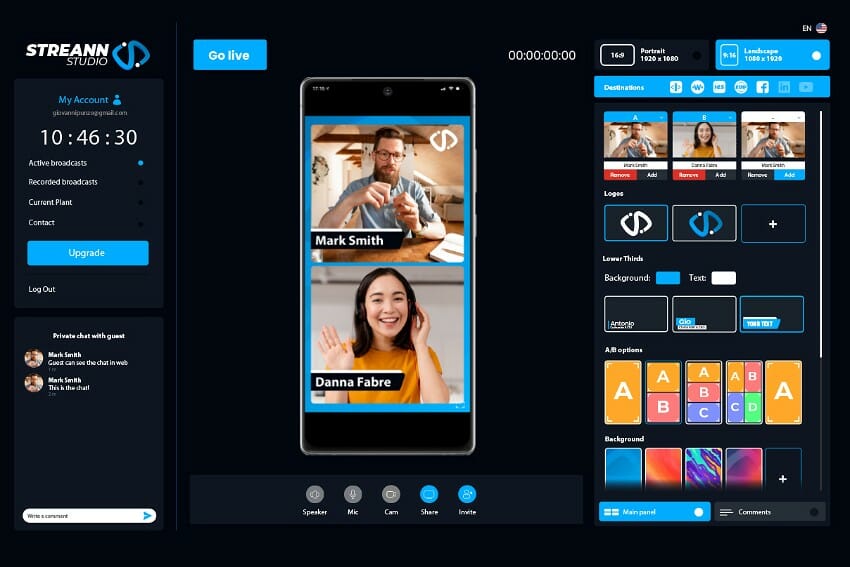 Unlike bad infomercials, you don't have to strongarm viewers to take your content seriously. ("If you don't call this number, you will never be able to clean up any spill. Ever.")
With Streann Studio, you get a browser streaming solution that helps you create high-quality video content and media, so you can reach audiences around the world.
Stream like a pro without breaking a sweat.