Making Videos Are Now "SUPER" Affordable!Email Me Before Deal EndsShare
It Can Cost Up To $1500 & 5 Business Days To Produce A Video For "Your" Social Media Campaigns.
As per promo.com, hiring an agency can cost up to $1500 and 5 business days to produce one video.
Not only that, an average salary in the US for a Video Marketing & Editing specialist is around $50,083/y
Video creation is complex. You need to be a good writer, editor, storyteller, and publisher. And you need to know how to use all the different software tools.
Most people don't have the time or technical expertise to create videos.
It's just too hard and takes too much time.
As a result, they either don't create videos or outsource them to professionals, which can get expensive.
We have a solution for you…
ConvertDeal Presents Steve.ai (A product by the world's leading video technology company Animaker)
Steve.ai is a software solution (SaaS) that takes care of all the scripting, editing, and publishing for you to focus on being creative and telling your story.
Steve.ai is easy enough for anyone without much prior knowledge of video editing to use.
The automated process will save endless hours on time-consuming tasks like cutting scenes together or color correcting.
Compared to traditional methods that are not nearly as efficient nor fast enough, this revolutionary AI technology automatically turns scripts into videos within minutes.
All while capable of handling any complexity level imaginable so even beginners can create high-quality results quickly right away.
TL;DR
Create Videos for Instagram, Facebook, Twitter, YouTube, Photo to Video, Cartoon Animated videos using scripts in minutes with just a few clicks.
Alternative to: Lumen5, Pictory.ai, RenderForest, Playplay & Wibbitz.
Unlimited library access, super-fast rendering, access to future updates, beautiful looking U/UX.
Best for Instagrammer, YouTubers, Solopreneurs, Freelancers, small businesses, medium-sized businesses, and agencies that want to scale up their video production game.
Critical Stats:
51% of marketing professionals worldwide name video as the type of content with the best ROI. (source: Wordstream)
$1500 & 5 days is the cost to produce a video for social media as per promo.com
Avg. Salary as of 2022 for Video Marketing & editing in the US is $50,083/y.
Marketers who use video grow revenue 49% faster than non-video users. (Source: Wordstream)
Some Important Facts about Steve.ai:
Steve AI holds two major patents in the area of AI-based Video making.
All the tool needs are the Script/Text. The AI will select the most relevant contextual Images, Properties, Characters & Actions out of the millions of large libraries and auto-generate a video.
Leverage the most advanced and costliest technology to produce videos in the quickest time possible & at the lowest cost.
Built, maintained, and operated by one of the world's largest video technology software companies – Animaker.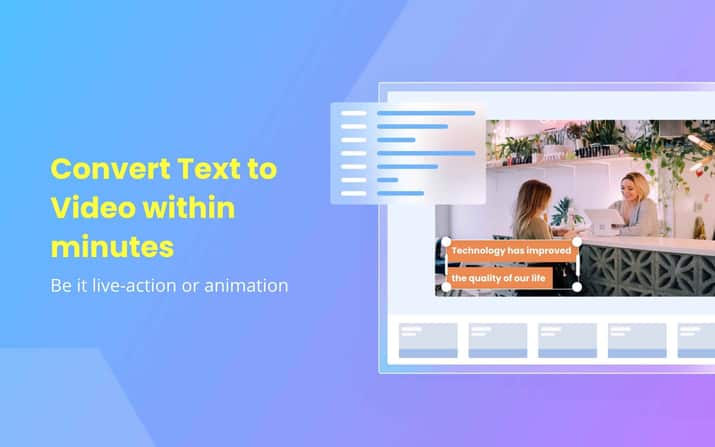 Animated videos with pre-loaded Characters and Actions.
You have a great product or service but don't know how to get your message as engaging and informative.
It's tough to stand out from the crowd when competing against big brands with big budgets.
You need a way to get your message across to capture attention and make people want to learn more about what you have to offer.
With Steve AI, you can transform content into compelling cartoon videos using their patented AI technology.
Steve AI lets you create cartoon videos with just your script in a minute. (..being very serious)
Easily make professional animated videos for Content marketing, brand awareness, and thought leadership.
You can easily create the following cartoon videos:
Marketing Videos
Explainer Videos
People & Culture
Commercials
Education
YouTube
Infographics
Thought Leadership
Greetings/Wishes
You can create your cartoon videos inside Steve.ai with just five simple steps:
Step 1: Choose a category that works for you, and don't be afraid to test multiple formats.
Step 2: Upload your script, or we made it very easy for you by auto-generating scripts.
Step 3: Choose a template from our customized library.
Step 4: Simply edit the video by mere swapping, cropping images, and videos.
Step 5: Export and share your video.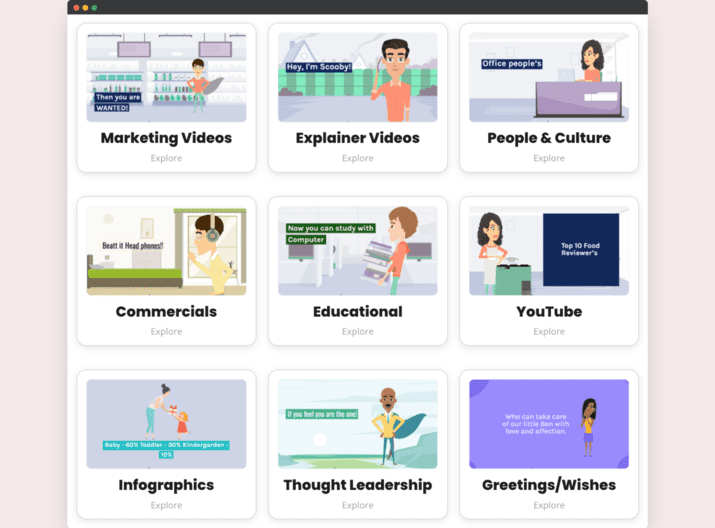 Photo-Video Maker (This one is our favorite) :
Capturing life's precious moments is essential, but it can be hard to do without the right tools…or turning those pictures into videos.
Most people use their phones to take pictures but often wonder how they can turn those images into videos.
With Steve AI, you can easily create beautiful videos with your photos in minutes. Steve AI's patented software uses artificial intelligence to make your videos look amazing.
Choose from 100+ templates to create stunning-looking videos from your photos.
Smart templates help you create videos with your content that are both modern and customer friendly.
Steve AI has tons of smart templates for you to choose from, so it's easy to start, finish and impress in no time.
You can turn your photos into videos inside Steve.ai with just five simple steps:
Step 1: Create a new project.
Step 2: Choose your favorite Ad template.
Step 3: Upload your photos and clips to the dashboard.
Step 4: Customize the look and feel of the video.
Step 5: Save and share your videos.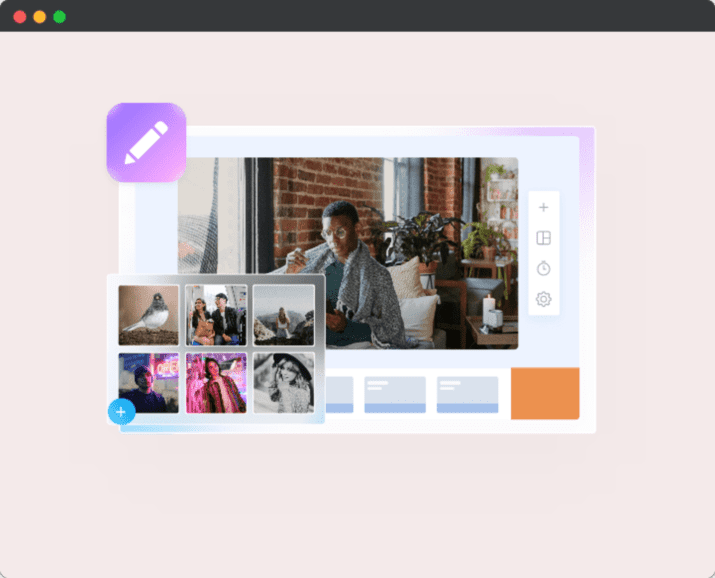 Create Videos for YouTube:
Did you know that almost 5 billion videos are watched on Youtube every day?
A great way to stand out on YouTube is to create stunning, brand-boosting videos with Steve AIs Youtube video maker.
Easily create the following videos for YouTube:
Create a Youtube Intro
Create a YouTube Outro
Create a Youtube Ad (6 seconds, 15 seconds, 30 seconds or longer)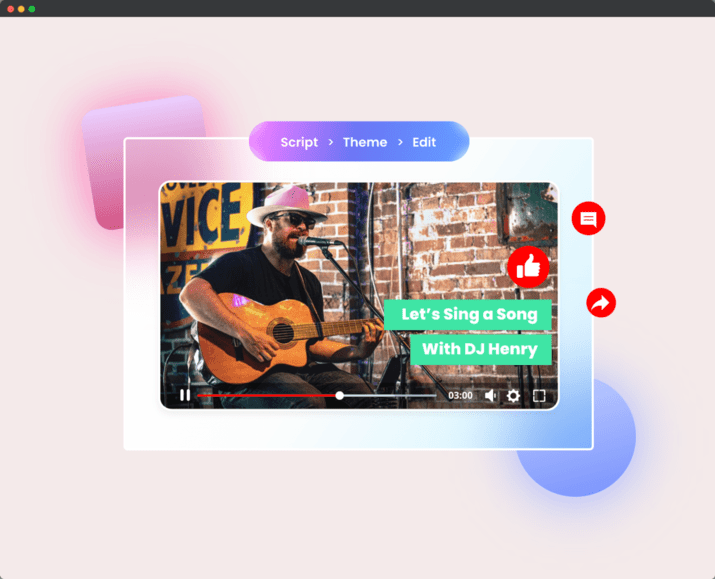 Create Videos for Twitter:
Turn your content into share-worthy Twitter Videos in minutes.
Twitter videos are all about engagement.
Steve AI's Twitter video maker will let you create videos before you're done writing a tweet.
Over 500 Million tweets are tweeted every day, making it hard to get noticed unless you are a big celebrity.
However, Steve AI's Twitter Video Maker can help you create videos that make you a celebrity.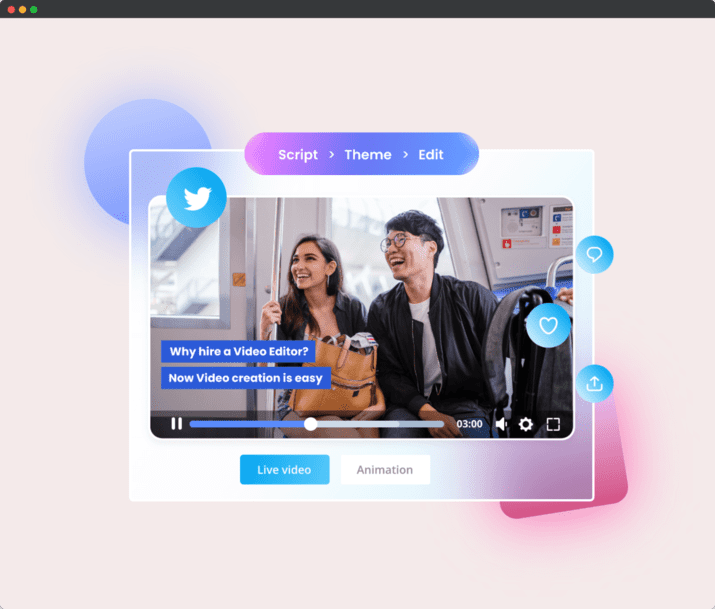 Create Facebook & Instagram Reels and Videos (Oh,..loving this one)
With over 1 billion active users, Instagram is a powerful platform for marketing your business.
But with so much competition for attention, it can be hard to get your videos seen.
Steve.ai's video maker will help you create eye-catching videos that stop the scroll and get people clicking through to your website or profile.
Create Eye-catching Instagram & Videos that stop the scroll.
How can Steve AI help?
Create Instagram Videos That Get You New Followers
Explore Steve AI's Engaging Instagram Video Templates
Create Videos For Instagram Story, Reels, Feed, And IGTV Using Steve AI's Instagram Video Maker
How to produce like-worthy Instagram Videos?
Use attractive background and text colors that grab attention.
More images and videos, less text.
Do not create long videos; keep them short and punchy.
Make it more engaging and less informative. You don't want to bore them.
Create Instagram Videos that attract more engagement…just pick a template, adjust your spec, quickly look at how the output will look, and export…voila! Your eye-catch wow-like video is ready.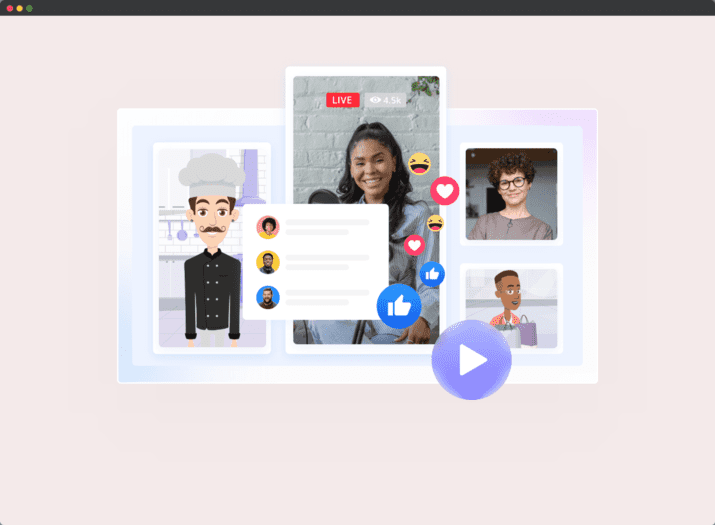 Video Ad Maker (Making it a "No-Brainer" deal)
You want to make a video ad but don't have the time or money to hire a professional.
It can be tough to know where to start when making a video ad. You need quality footage, an exciting script, and a talented editor, which can be expensive and time-consuming.
Create Powerful Video Ads Like a Pro with Steve AI
Advertisement is all about converting sales.
Steve AI is here to help with its easy-to-use video maker; you can create high-quality videos in minutes. Just upload your footage, choose your music and style, and let Steve AI do the rest.
Five reasons to grow your business with Steve AI's ad maker:
1000+ custom Video Templates
AI-powered auto-generated scripts
Rich Graphics, Videos, and Music Files
Easy to Customize
Seamless collaboration across devices
Pro tips: Focus on stories, not sales, Hook your viewers quickly, target relevant audiences and Add Call-to-action.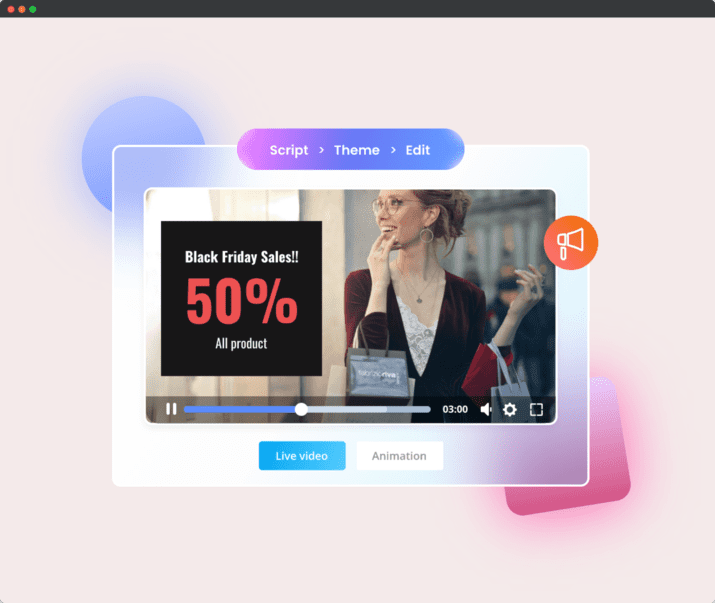 Why are businesses choosing Steve AI over the rest:
2-US grant patents. Patent No. 20200342909A1. As per the patent, they are the only company that can automatically create videos & animation from script-based content, close enough to human creativity.
Affordable pricing and intuitive UI & UX.
2k video resolution with a multitude of human-like Voice-overs.
4k video resolution for Plan D
Animated videos with pre-loaded Characters and Actions.
Live-action videos for multiple screen sizes with captivating Templates and Brand-kit integrations.
A blog to Video Maker, Video Ad Maker, Cartoon Video Maker, Photo to Video Maker, Social Video Maker (YouTube, Instagram, Facebook, Twitter).
Media library with access to millions of stock and premium assets.
Team collaboration and advanced Security measures.
There is no reason for you to miss out on this year, making it one of our "No-brainer" deals of the year.
Don't spend $1500 and 5 days to build one video. Instead, start using Steve AI to make those videos in just a few minutes.
Grab your lifetime deal license for Steve AI today, and start producing more videos every day for your business.