You can't develop a strong SEO strategy when your data is less accurate than online personality quizzes. ("Apparently, my enneagram type isn't competitive enough for this.")
Worst of all, you're still pulling data from multiple platforms, which is a huge waste of money when that info isn't even reliable.
You need a single platform packed with precise and actionable insights that make it simple to optimize your SEO strategy.
Meet Serpple.
TL;DR
Analyze competitors and stay on top of your own site performance with customizable email reports
Get a complete overview of your SEO ranking on one dashboard, along with detailed metrics for target keywords
Overview
Serpple is an SEO toolkit that boosts site ranking with accurate keyword tracking, insights, and competitive intel.
With Serrple, you get an overview of your SEO ranking on one comprehensive dashboard that breaks down your data in a way that's easy to understand.
You'll be able to access keyword positions, performance, search volume, and more actionable insights.
That means you can ditch the outdated tracking software and start developing SEO strategies that actually work.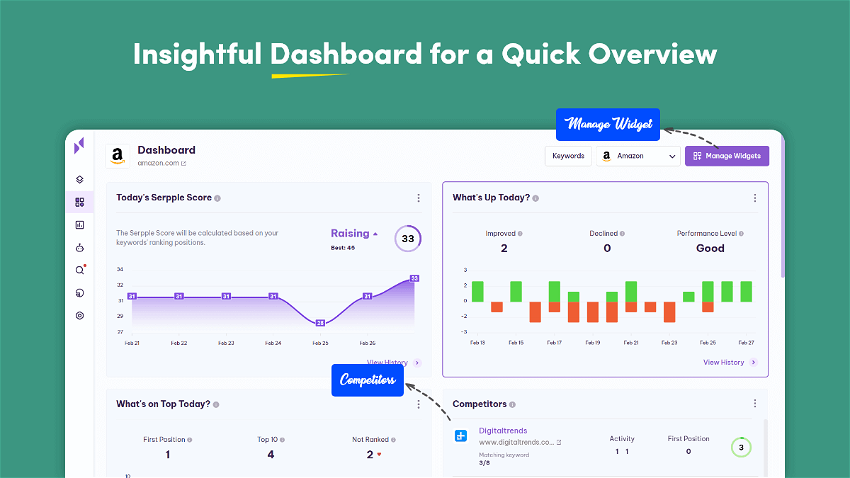 Serpple lets you track key metrics for your targeted keywords, including changes in keyword positions over time.
You'll also be able to segment your keywords and monitor fresh ranking data for all of them with lists or grids.
Using real-time insights into how your keywords are performing, you'll be able to adjust your strategy on the fly.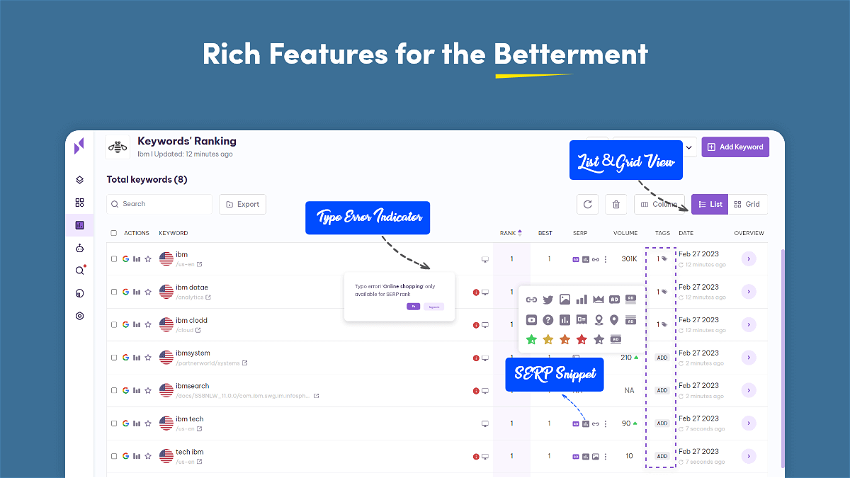 You can use autocomplete predictions to conduct in-depth keyword analysis and refine your search with related keywords.
This SEO platform monitors metrics like search volume, ranking, and trending topics for each keyword.
And you can see how many advertisers are bidding on keywords, and identify keywords with high conversion rates and ROI.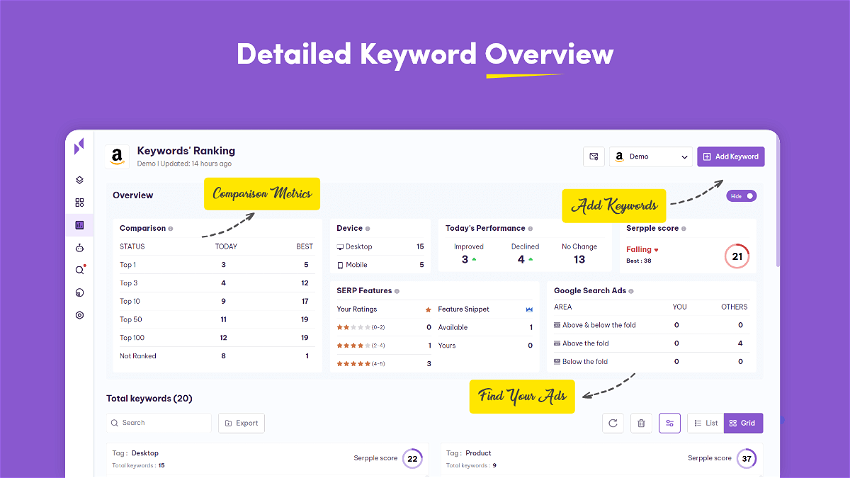 You can set up customizable email notifications to keep tabs on your website's ranking and other important metrics.
Choose the frequency and content for those reports, so you never miss any changes to your site's performance.
You'll also be able to send team members and clients curated notifications directly to their inboxes, keeping everyone informed.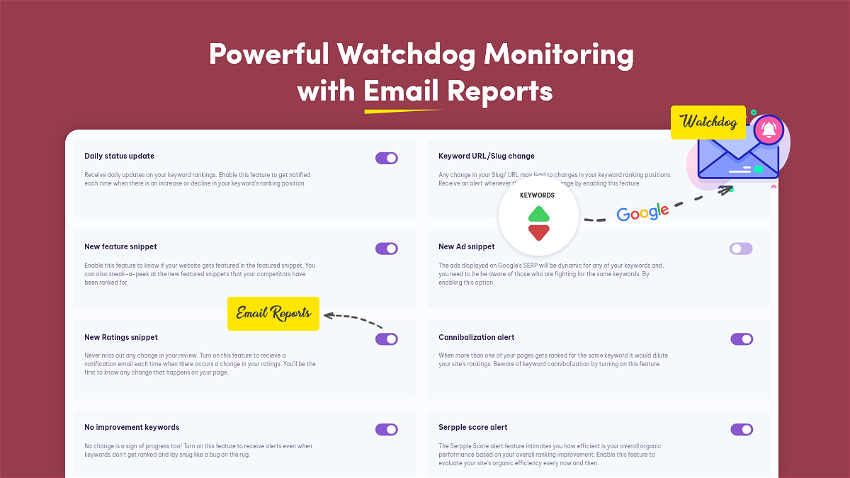 When you're working with half-baked SEO tools, you're leaving a lot up to chance. ("At this point, I might as well try manifesting the right keywords.")
Lucky for you, Serpple gives you real-time data and actionable insights on your keywords, site performance, and competitors.
Make data-backed SEO decisions.