It's hard to win the game of SEO when you barely understand the rules. ("I don't get it, these keywords worked so well last year.")
But when you're working at a marketing agency, you need reliable SEO tools that give your clients the results they want every time you post.
If only there was a SEO platform packed with research, auditing, and analytics tools so you can help your clients climb to the top.
Say hello to SEOKits.
TL;DR
Find thousands of keyword suggestions and see which keywords your competitors are ranking for
Analyze the quality of your backlinks and discover your competitors' backlink profiles
Overview
SEOKits is an SEO platform tailored for marketing agencies that helps you boost your clients' SEO rankings and drive traffic to their sites.
With SEOKits, you'll get thousands of popular keyword suggestions from Google Keyword planner, search bar autocomplete, and other sources—all in one place.
Enter a competitor's URL or a related page to see the high-ranking keywords your competitors are using.
Once you find the relevant keywords you want to go after,you can add keywords to your keyword basket to save them for later.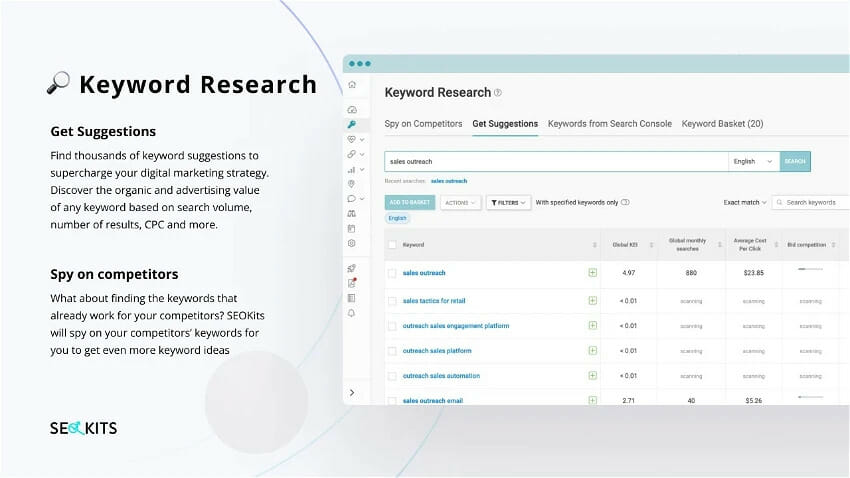 Using SEOKits' Backlink Checker, you'll be able to identify every domain linking back to your website, and discover your competitors' backlink profiles.
Quickly analyze which backlinks are high-quality with metrics like anchor text, trust flow, and citation flow.
You can also submit your website to local directories and promote your blog via search engines and RSS feed directories.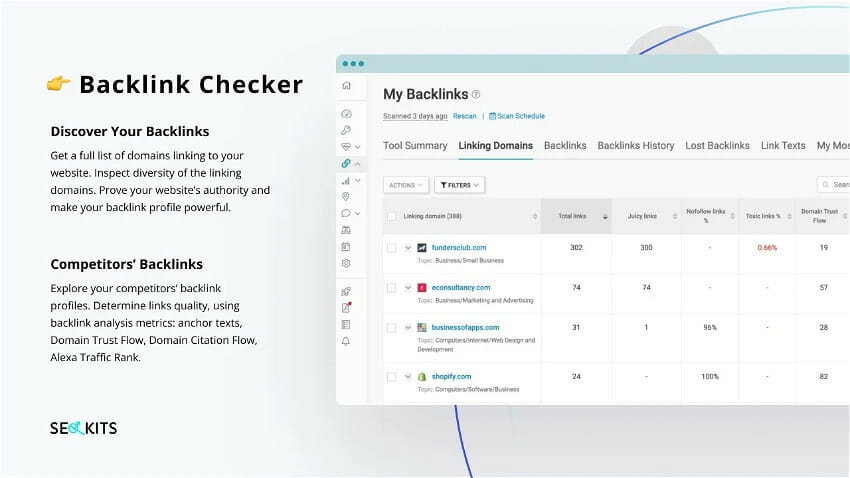 SEOKits also lets you conduct technical SEO audits on your website to get insights into any issues that might impact your ranking.
You'll be able to identify the elements that slow down load times and impact your mobile user experience.
Plus, you can connect to Google Search Console and monitor stats on organic search traffic, including impressions, clicks, and average position.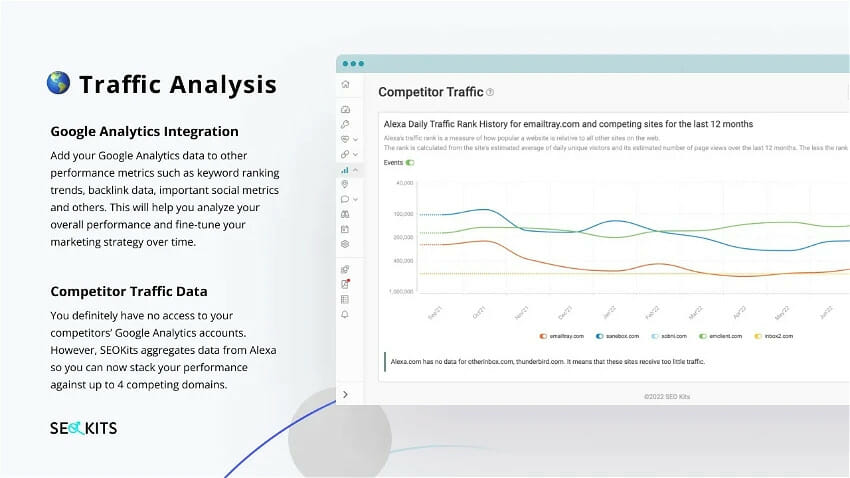 Best of all, SEOKits lets you keep an eye on so much more than just your site's organic search traffic!
With detailed social media analytics, you can identify the social platforms driving visitor traffic to your website.
You can also see how people interact with your Google Maps locations and track which local competitors show up for relevant searches.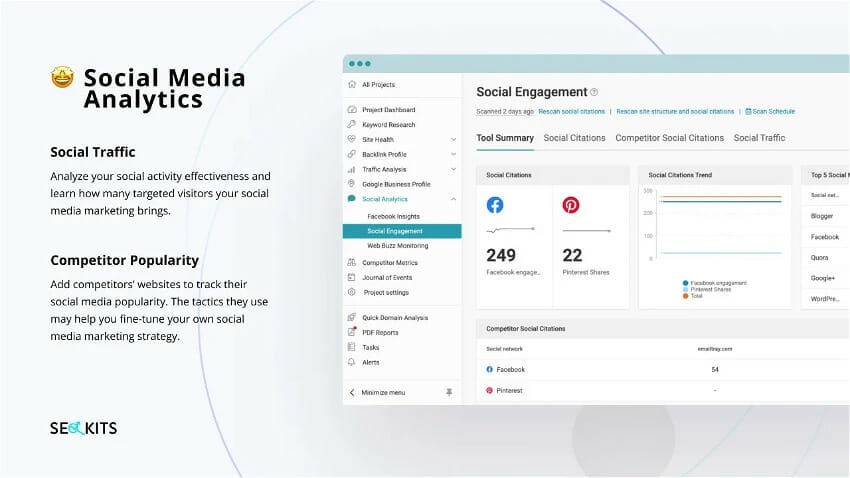 When you're using the right SEO tool, spying on competitors feels like the easiest secret mission. ("We're in, we're out, we've got the goods.")
SEOKits is packed with powerful tools for research, auditing, and analytics, so you can help your clients optimize their SEO performance and smash every KPI.
Boost your clients' organic SEO traffic.