You can't improve your SEO strategy without knowing what's happening to your website behind the scenes. ('I'm sure everything is going according to plan… Someone's plan. Probably.')
If you're not actively tracking keywords, monitoring backlinks, and fixing site issues, then you're not climbing Google's SERP, either.
That's why you need a platform built to handle every part of your SEO strategy, from on-site optimization to competitor analysis.
Do it all with Seodity.
Overview
Seodity lets you explore the organic and paid traffic of high-volume keywords used across any website or on a single page.
This powerful platform helps you conduct keyword research, so you can leverage real-time data to optimize your website.
Analyze the keywords that competitors use in Google ads, along with their ad copy, to refine your marketing.
You're also able to pull up web pages with high traffic volume to discover the kind of content that's performing really well.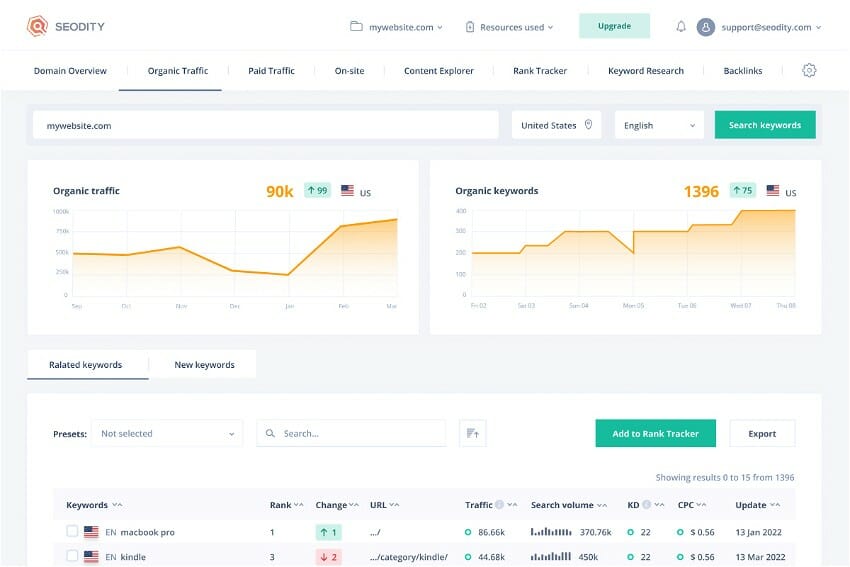 Seodity makes it easy to pull up the backlinks for any website and spot opportunities to build your backlinking strategy.
Looking for a specific link? Just use the filters to sort backlinks by status, type, or date to find the right one.
You can even find out which anchor text is driving traffic to your web page, along with the source domains for site visitors.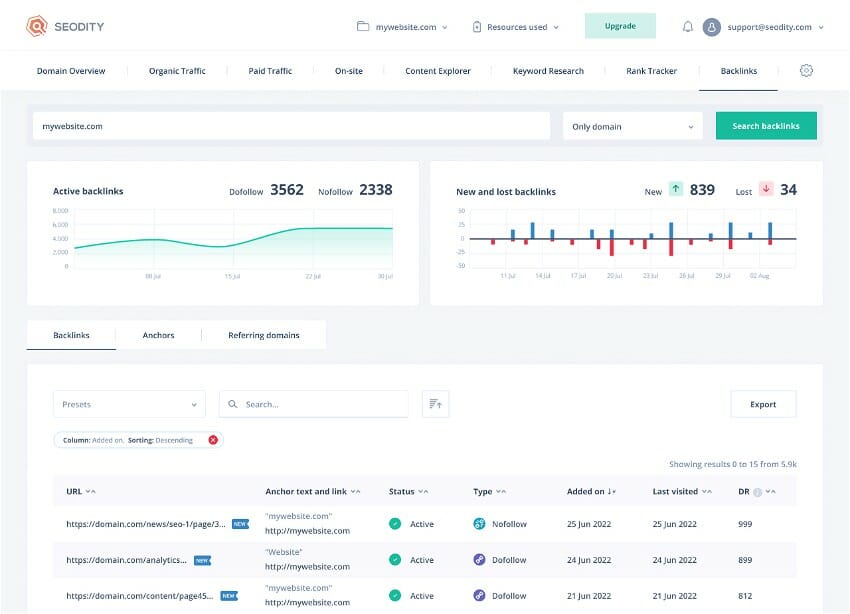 With Seodity, you can take advantage of on-site audits to analyze the factors impacting your website's SERP ranking.
Identify potential site issues—from content quality and linking errors to missing HTML tags and slow load times—and find the exact instructions to fix them.
You're also able to run a quick content analysis that shows you the most popular phrases for each of your web pages.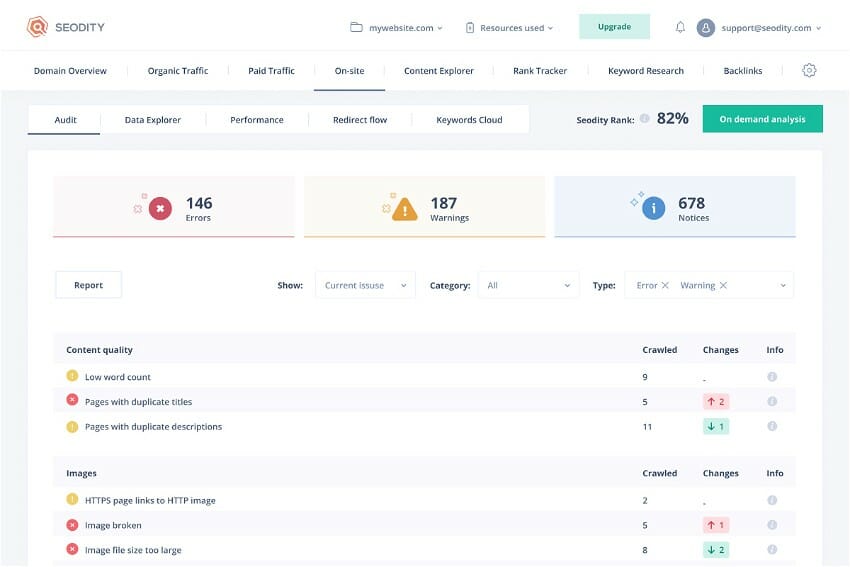 You can automatically compare your keyword ranking against your competitors to discover gaps in their SEO strategy.
Find your site ranking on Google's SERP anywhere in the world, and keep track of keyword positions across devices.
You're even able to track how your SERP positions have changed over time, with the ability to search as far back as you want.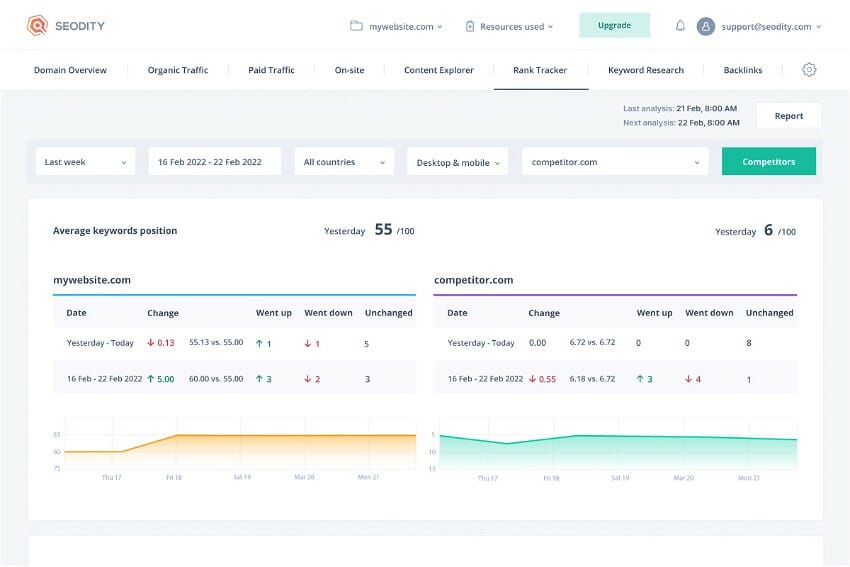 Developing your SEO strategy with unreliable tools is like getting advice from your Magic 8 Ball. ('I keep refreshing the dashboard but all I get is: 'Concentrate and ask again'?')
Luckily, Seodity keeps tabs on everything you need to boost your SERP ranking—from keyword research to technical site audits and more.
Optimize your search ranking like a pro.