Automate prospect searches and outreach by utilizing global data
Building up your sales network can get really repetitive and ineffective when you do it the old-fashioned way. (My carrier pigeon gets great mileage, okay?!)
You're painstakingly researching new leads and their contact details, only to struggle under the weight of composing outreach emails right after.
Ready for a tool that can automate the search process, verify contact information, and create email campaigns?
Introducing Sales.Rocks.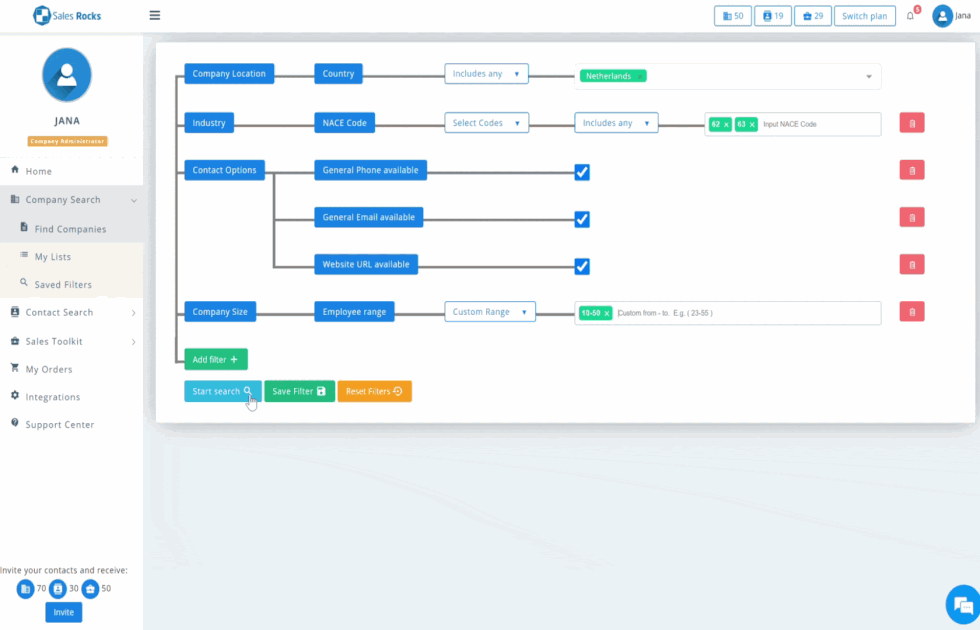 Pick the companies or contacts that match your target from the generated preview lists to create your own custom lead groups.
The preview list lets you check the available company data and contacts, while assessing the confidence score of their email.
Not only does Sales.Rocks provide the list of companies you need, but it also saves you from crawling through websites for emails.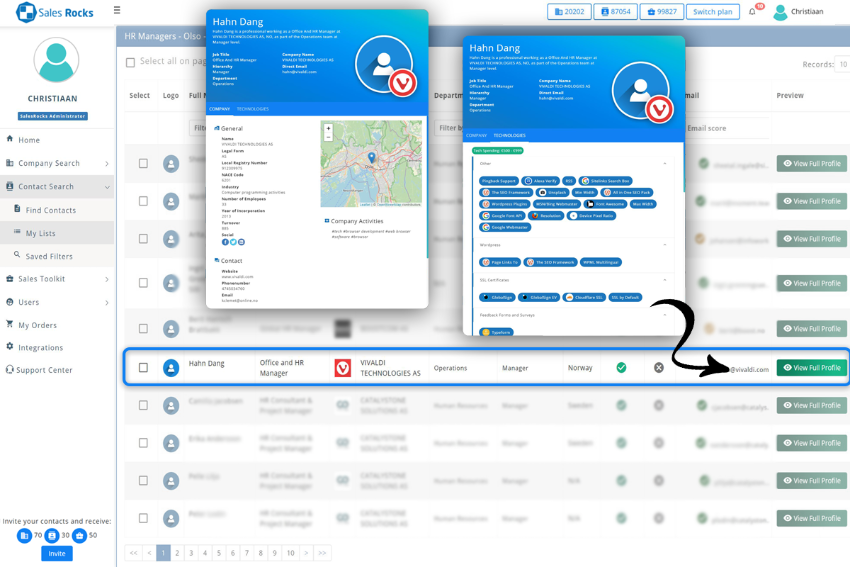 You've got a mountain of emails to sort through. Here's where the email verifier comes in.
You can manually check emails or upload an entire email file for quick verification.
Integrations with Verifybee and The Checker means you've got your choice of verification tools.
The Sales.Rocks Toolkit also checks phone numbers to make sure you don't waste your time dialing disconnected numbers. (Work life should be separate from dating life.)
Sales.Rock keeps the party going with email drip campaigns.
You can create, edit, and send emails with a variety of advanced triggers to automate outreach.
Integrate your saved lead lists from Sales.Rocks, your own CSV files, or Google Sheets, then add triggers corresponding to the recipient's actions with a drag-and-drop sequencer.
There's even the ability to schedule emails, so you can plan outreach for any working hours regardless of the locale.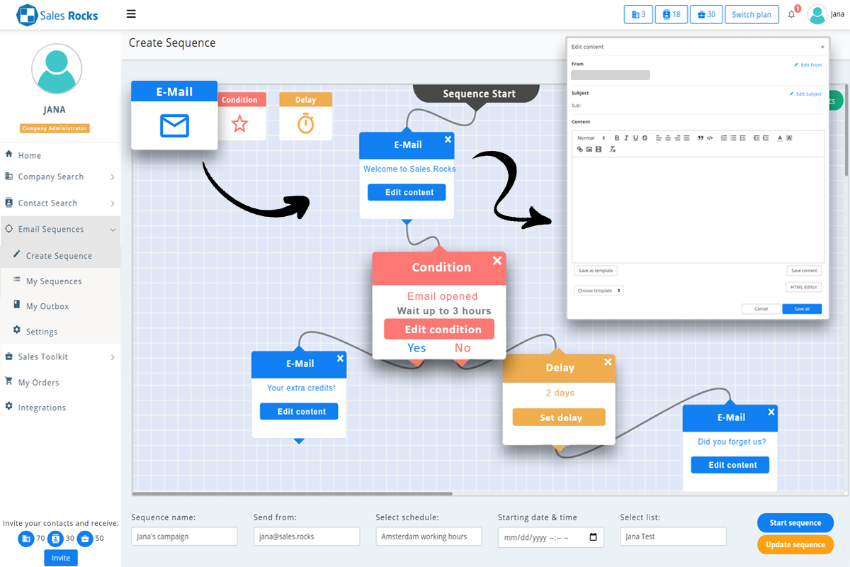 Never scroll through lengthy "About" pages again with Sales.Rocks handy Chrome extension.
You'll be able to find available employees and contacts from a company website with the click of a button.
Sales.Rocks will automatically display all available contact information. From there, it's as easy as saving the info to your account's contacts list.
This is literally the definition of "streamlined." (Regardless of what pesky Merriam and Webster say.)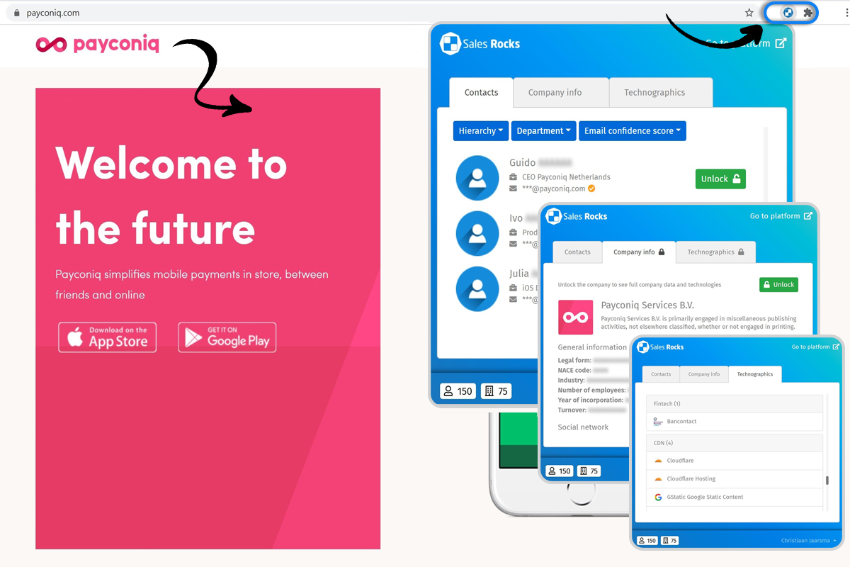 The artisanal approach to business outreach is effective if you're a mom-and-pop pizza joint — less so if you're still fighting for a piece of the growth pie.
You need a tool that automates prospecting, contact searching, and email campaigns to take your business from garage band to sold-out concert stage.
Sales.Rocks is your big break (both in opportunities and free time!).