Turn your spreadsheets into smart database apps that you can securely share with your team
Trying to manage all your data across random tools can leave you feeling like you need a detail-oriented superhero. ("He's gotta be fast, strong, and great with Excel.")
And since you're using multiple spreadsheets, project management tools, and databases to get everything in order, your "system" can quickly spiral out of control.
If only there was an all-in-one platform that let you organize and securely share all your data from a single browser tab.
Sort it out with Retable.
TL;DR
Customize and convert your data into grid, calendar, kanban, or chart views, so you can visualize what's going on
Store, analyze, and share data from a platform that functions as your database and project manager
Overview
Retable is a data management platform that lets you visualize, manage, and analyze your data to create smart apps that boost productivity.
Retable gives you everything you need to visualize your data with custom views like grid, calendar, kanban, and gallery so you can see what's going on.
You'll be able to view address data on an interactive map, which is perfect for organizing employee and customer geolocations.
And the platform's handy form view allows you to collect and analyze data from users in just a few clicks.
Retable lets you create workspaces for different projects or departments, so you can keep everything organized.
You'll be able to invite team members to your workspaces and set specific permissions based on their unique roles.
Because you can comment on rows or discuss the project in chat, it's easy to collaborate in real time with your team.
Plus, the platform keeps a record of changes to your database that you can instantly access in the project history.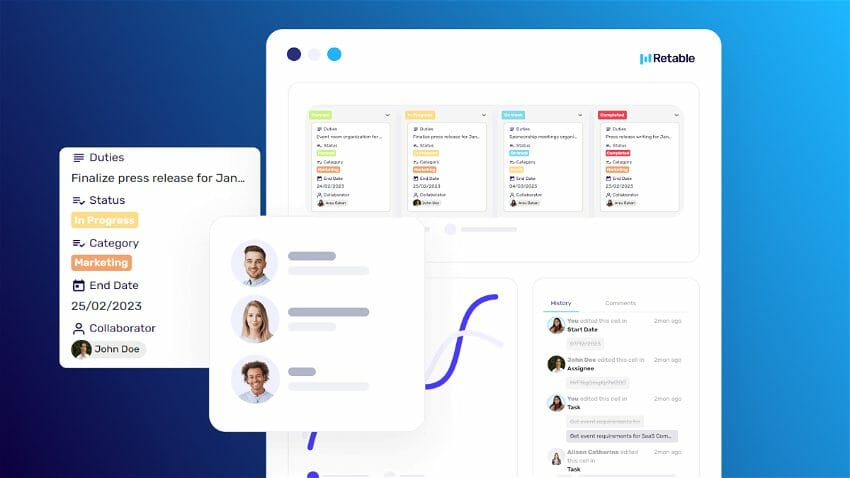 This platform is packed with over 20 column features, letting you organize and sort all kinds of data like phone numbers, email addresses, and dates.
Using the formula column, you can add Excel-style formulas to your worksheets to help you crunch all your numbers in a snap.
You'll also be able to embed pictures into your database, which is super useful for employee or product lists.
Best of all, you can use Retable as a project management tool! Just add attachments, URLs, and statuses, then assign collaborators to any row.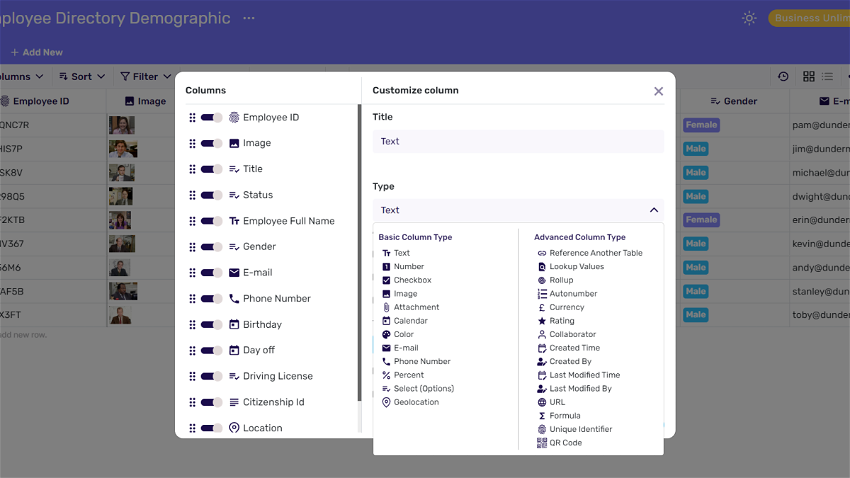 Create automations that streamline your workflow, so you can free yourself from the chore of boring, repetitive tasks.
You can create custom triggers that run when rows are changed, cells are updated, forms are submitted, or even when the clock strikes twelve.
This increases team productivity and will refocus your attention on high-level work, like analyzing metrics or making strategic decisions.
When you're using a powerful data management platform, you'll have only one data problem left. ("Is it pronounced dah-tuh or day-tuh?")
Retable gives you access to tons of dynamic features to help you organize, analyze, and securely share your data without a hitch.
Manage your data, your way.