Even when you're looped in on trends, it's hard to consistently churn out relevant, engaging content. ("Good news, I finally finished my piece about CerealGate. Bad news, nobody cares.")
Unfortunately, all the time you're pouring into planning, researching, and writing blog posts means nothing if you're not using the right keywords to drive traffic to your content.
If only there was an AI-powered writing assistant that could help you produce high-quality articles that attract more site visitors.
Check out Rektic.
TL;DR
Leverage powerful AI to generate engaging long-form content fast
Optimize your content in real time with pre-writing SEO insights on keywords, headings, and meta titles
Overview
Rektic is an all-in-one AI writing assistant that helps you write, collaborate, and manage blog posts that rank high on search engines.
Rektic makes it easy for you to create, collaborate, and manage your entire editorial workflow on a single platform.
You'll also be able to analyze your competitors to see what's working for them and use similar strategies to boost your rankings.
Even if you've already created your content, this tool can help you analyze each post's readability and keyword density.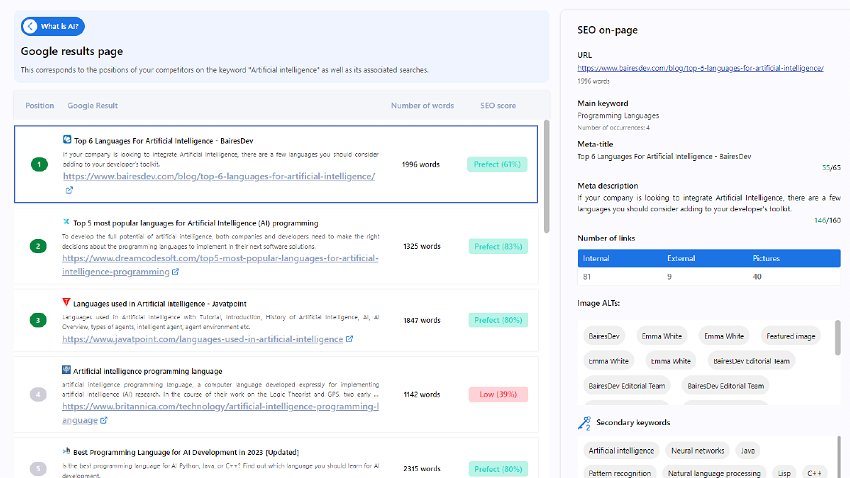 Getting started is a breeze—just enter your main keyword and Rektic takes care of the rest.
You'll be able to generate your article's title, summary, and meta description in just a few clicks.
Plus, this tool suggests the most relevant keywords, so you can better understand people's search intent and prioritize key trends in your content.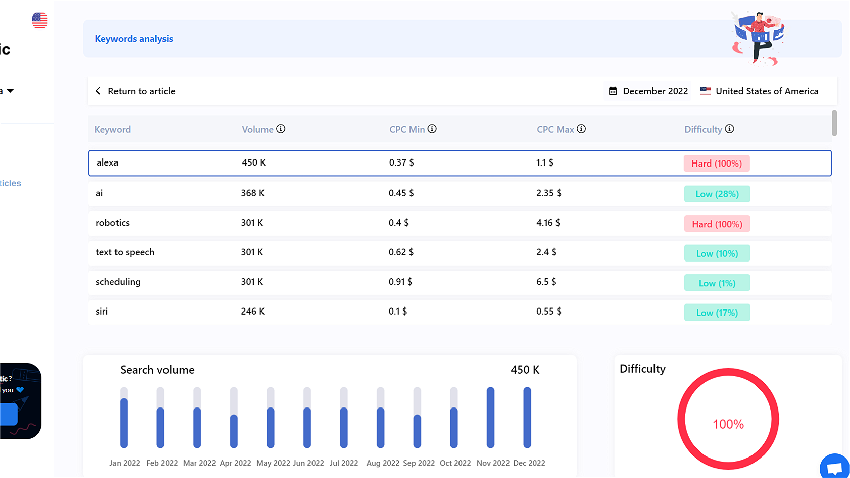 Rektic can even identify the most asked questions by internet users, letting you know what sections to cover.
Generate an outline with relevant points that match your main topic and your audience's search intent.
This smart assistant also prepares detailed briefs that you can share with your team for seamless project collaboration.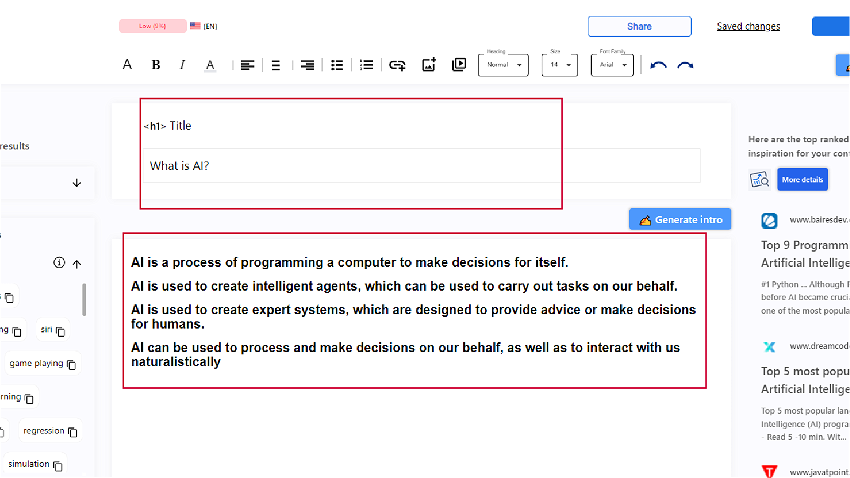 Best of all, Rektic lets you generate long-form text for blog sites and website copy. You can even regenerate the text until you're satisfied with the output!
You'll be able to publish highly-optimized content that boosts conversions—even when you have writer's block.
Using this tool's powerful plagiarism checker, you can also test your content for originality and post drama-free.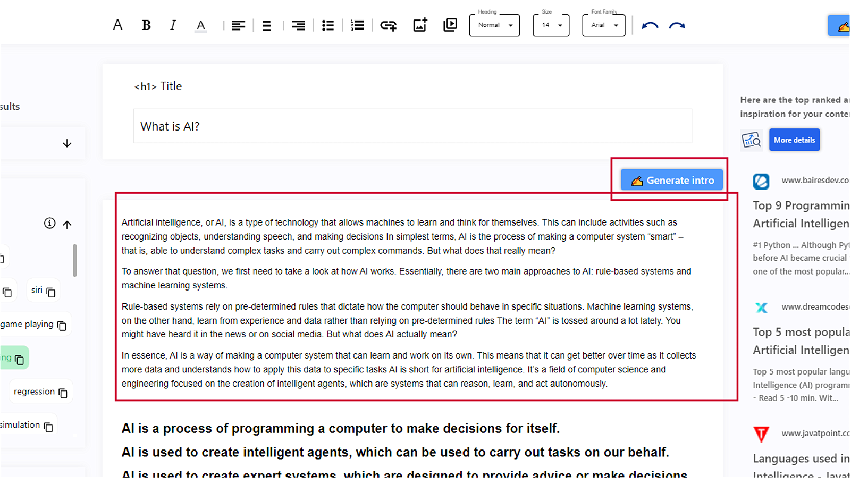 You don't want to be one of those one-hit-wonder content creators. ("You remember Teddy Geiger? Yeah, neither do I.")
Rektic gives you everything you need to manage the entire editorial process, so you can churn out winning content that ranks high every time.
Write better content, faster.