Identify high-ranking keywords and unlock real-time SERP analysis with this powerful SEO tool
Without the right keywords, getting your content to the top of Google results feels like you're pushing a giant rock up a hill. (*checks thesaurus* Or mountain, or slope, or ridge, or ascent...)
No matter how well you strategize, you just don't have the time to manually analyze your SERP data and identify patterns that help you grow.
That's why you need a smart keyword tool that can help you find quality keywords and unlock real-time, data-driven insights, so you can get to the top in no time.
Introducing RankAtom.
TL;DR
Get data-driven insights into your ranking, weak spots, keyword golden ratio, cost per click, and more
Identify keywords and generate long-tail keyword suggestions based on search intent to rank faster
Overview
RankAtom helps you identify high-ranking keywords and access real-time SERP analysis so you can perfect your SEO strategy in record time.
In just a few clicks, RankAtom gives you everything you need to find high-ranking keywords for any content.
You'll be able to filter keywords based on topic, intent, words, volume, cost per click, and much more!
Say goodbye to long-winded manual analysis and confusing keyword difficulty scores—this tool uses a data-packed approach to rank keywords for you.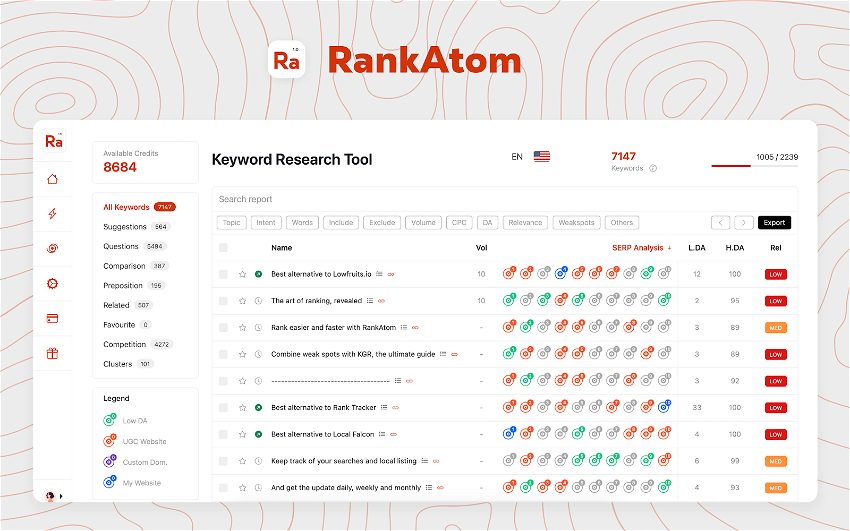 RankAtom also lets you extract keywords directly from Google Suggest to understand exactly what your audience is searching for.
Get a breakdown of which websites dominate the rankings—whether it's a Reddit community, Quora page, or any other type of domain.
You'll be able toperform a wildcard search, so you can see how Google categorizes your website and the competitiveness of your search terms.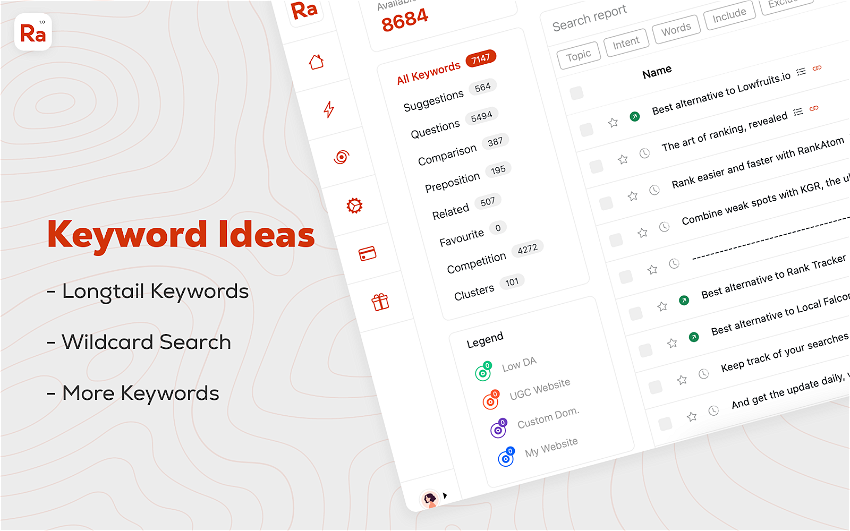 Want to track your rank? RankAtom lets you seamlessly monitor changes in the SERP position and compare it with your competitors.
From there, you can make data-driven decisions for your SEO strategy based on keyword weak spots, golden ratio, cost per click, and other data points.
And because you'll be able to unlock actionable insights, you can rank faster and find patterns in your data.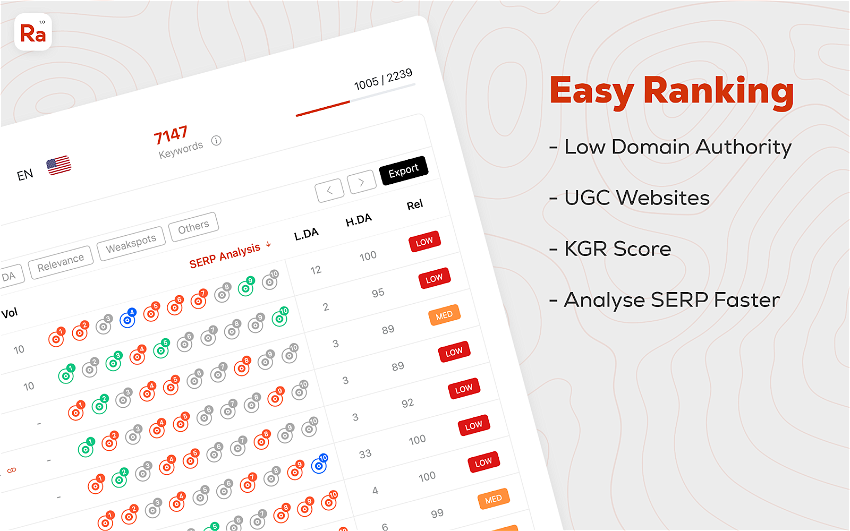 With RankAtom, you'll be able to cluster keywords based on search intent to come up with content that ranks well on Google.
Even better, you can keep tabs on your ranking and progress on a daily, weekly, and monthly basis⁠ in order to make informed decisions and reach your objectives.
And thanks to the visual progress tracker, it's easy to see your dynamic SEO strategy in action and stay on track.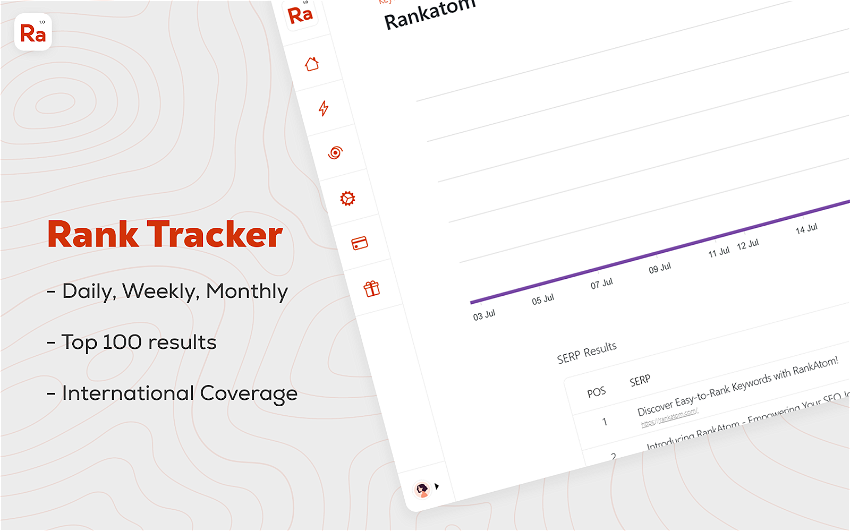 No matter how intuitive you might be, you can't afford to play guessing games with your keyword strategy. ("I'm getting a really good vibe about this—I think.")
Lucky for you, RankAtom makes it easy to identify long-tail keywords, find weak spots in your domain, and generate data-driven insights, so you can dominate the SERPs.
Level up your SEO game.