Deliver images, videos, and audio files securely with a cloud-based media management platform
In this day and age, it's gonna take way more than the honor system to protect your media files. ("Intellectual property theft is not a joke, Jim!")
You've worked too hard on your images and videos to see them plastered all over the world wide web without your permission.
If only there was a secure cloud-based media management platform that made it easy to host, upload, convert, deliver, and protect your files.
Introducing Publitio.
TL;DR
Upload your videos, images, audio, and PDF files to a secure platform with multiple embedding and sharing options
Protect media files from downloading and hotlinking with video encryption, domain-level protection, and dynamic watermarking
Overview
Publitio is a cloud-based media management platform that lets you easily store, deliver, and protect your video and image files.
Thanks to its powerful, global CDN infrastructure, Publitio lets you securely host and deliver media files in record time.
Sharing your images and videos is easy! You can paste an embed code on your website or send a direct link to friends, team members, and clients.
You'll be able to access analytics for any media file, like view count, top visitor countries, frequent visitor devices, and detailed video play statistics.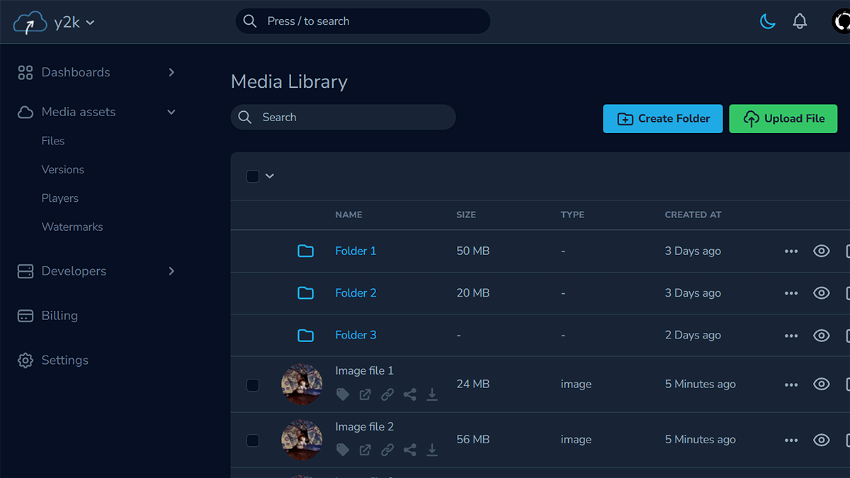 Publitio is packed with HLS video encryption that blocks all known downloading extensions, so you can protect your videos from unauthorized downloading.
You can also apply domain-level protection to your files to control which websites can load your images and videos.
Plus, this platform lets you add and update dynamic watermarks to media files in just a few clicks.
With Publitio, you get access to a customizable media player that you can easily embed on any website.
And since this media player supports high-definition (1080p) video, you won't ever have to compromise on video quality.
You'll also be able to upload subtitles to your videos and connect with audiences around the globe.
Because this tool has Google IMA and VAST support, you can run ads on your videos and tap into another income stream.
Publitio has a URL-based API that allows you to dynamically crop, resize, and scale your files on the fly.
This URL-based modification can even convert files to different formats, turning images into videos and vice versa!
Best of all, this platform always loads your media files super fast for site visitors—no matter where they're scrolling from.
You shouldn't have to sacrifice security when you're sharing your videos and images online. ("Forget the TikTok trial—I wanna investigate the guy who stole my Flickr pics.")
Publitio gives you everything you need to securely upload, host, share, and convert your media files—all on your own terms.
Protect your media files online.