Create scroll-stopping graphics with a full-featured design suite that's easy for anyone to use
Unless you're the impostor in a game of Among Us ("I was in Medbay!"), standing out is a good thing—especially when it comes to designs.
But if you want graphics that wow, hiring an expensive designer or suffering through hours of Photoshop tutorials are usually your only options.
If only you could dive into a full toolkit of stunning assets and image editing features that showcase the beauty of your brand.
Introducing Pixelied.
TL;DR
Create stunning, ready-made designs with access to millions of stock photos, mockups, icons, and illustrations
Edit photos using AI, remove backgrounds from any image, and share designs with your team in a collaborative workspace
Overview
Pixelied is a design tool offering a huge library of templates, photos, mockups, icons, illustrations, color palettes, and vectors.
Thanks to the power of AI, you can enhance and perfect images, from improving low-quality photos and sharpening blurry pics, to colorizing black-and-white photos.
Edit images with professional filters and effects, like sepia, vintage, brightness, blur, and contrast.
And because Pixelied is packed with dynamic, easy-to-use editing tools, you'll get everything you need to create awesome designs fast.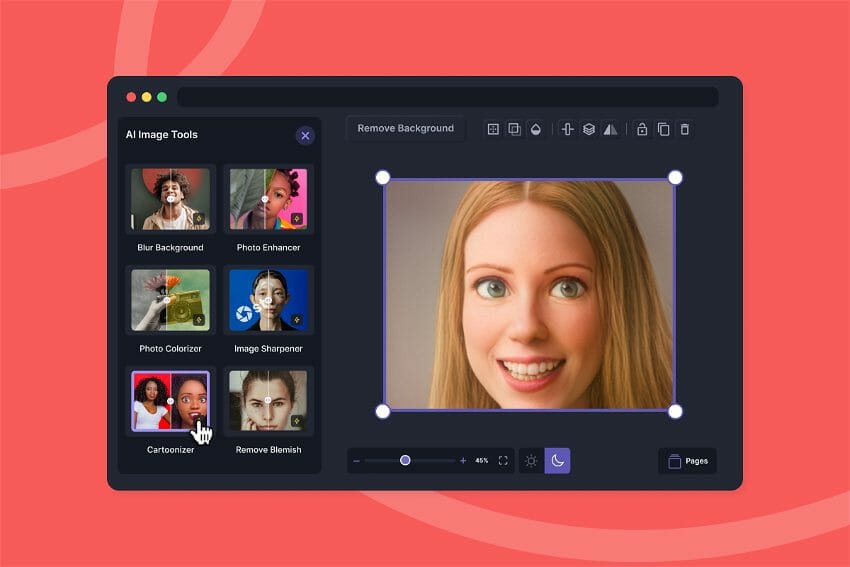 You'll also be able to create realistic and professional product mockups with access to over 2,000 editable mockup assets.
Browse through customizable mockup templates, including t-shirts, phone, laptop, print, and packaging to boost your brand's visibility.
Once you're done perfecting your design, it's a cinch to download your high-res mockup in multiple file formats.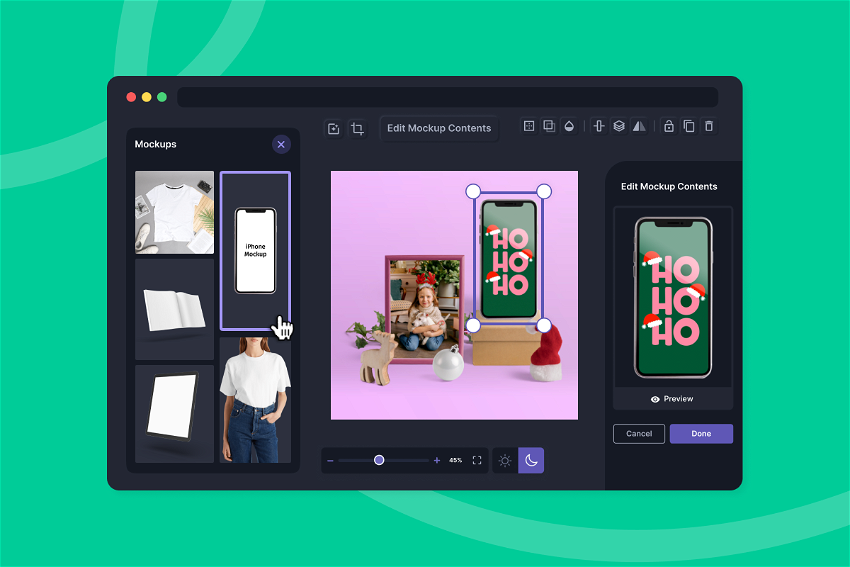 Pixelied also gives you access to a library of ready-made professional templates, so you can create branded graphics for every marketing channel.
Fine-tune templates with point-and-click functionality and switch up color palettes, text styles, or add more visual elements to help your designs stand out.
Plus, you can choose from millions of stock photos and icons to spice up designs for both personal and commercial use.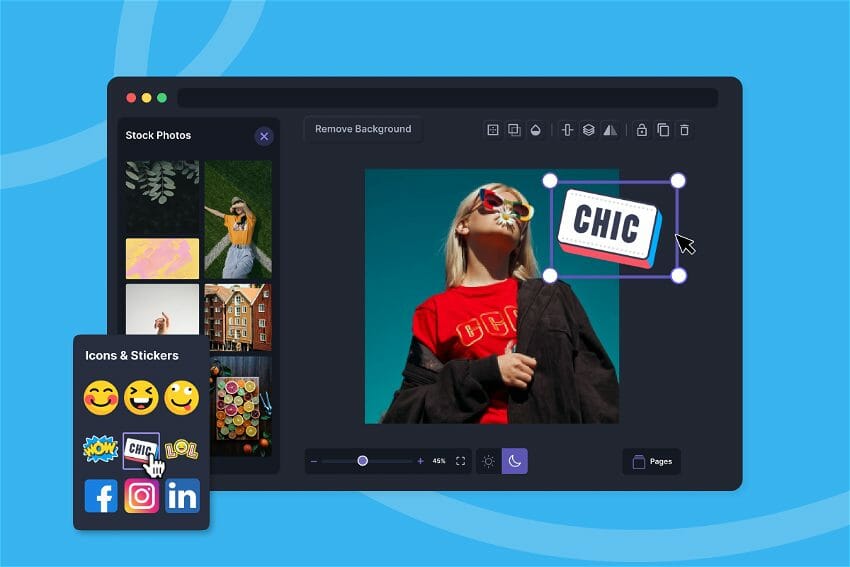 Want to cut the background out of your photos? There's a tool for that!
Thanks to Pixelied's machine learning, you can remove the background from any image in a single click—without learning any technical wizardry.
Once the background is gone, you can use a range of editing tools to add new backgrounds, colors, and elements to your image.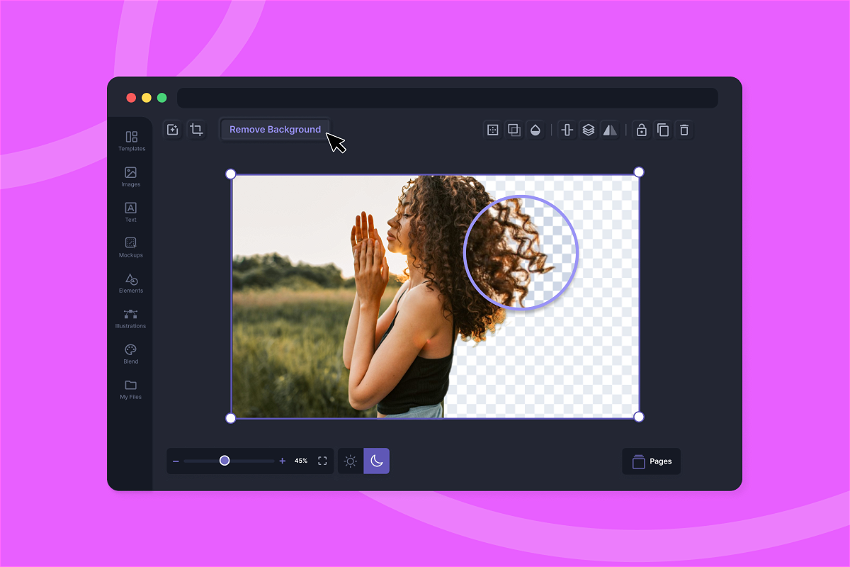 Gone are the days of going down the Pinterest rabbit hole to find inspiration for your graphics (and ending up with nothing but recipes for dip).
Pixelied helps you create professional designs in just minutes with a drag-and-drop, point-and-click functionality that requires no technical expertise.
Upgrade your marketing assets now.