Powerful One-Time and Recurring Billing Application with Affiliate Management System!
Introduce Pabbly Subscription Billing.
Features:
Smart Tax Automation
Inbuilt Affiliate Module
Multi-Tier Affiliate
Receive Automatic E-mail Notification
Dunning Management
Paid Trial Memberships
Bump Offer
No Transaction Fee
Customizable Checkout Pages
EU VAT Validation
Advanced Pricing Model
Offer Free Trial
Popup Checkout Page
Offer One-Time and Recurring Payment Plans
Collect Payments For Your Products and Services Without Any Hassle
Create flat fee, usage-based, or any other price structure with ease.
Create Customized Pages for your Customers
Captivating checkout pages lead to higher conversion rates.
Create Different Types of Checkout Pages to Serve Different Needs
Multilingual Checkout Page
Engage more customers by creating checkout pages in the languages that they connect to.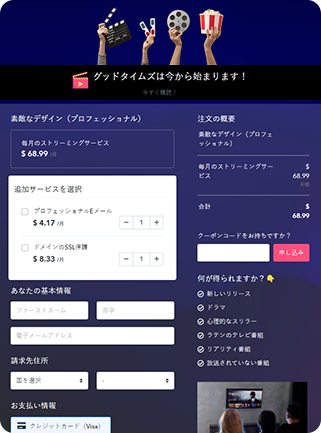 Multi-step Checkout Page
Don't want to ask for payment details right away? Split your payment page in two steps with multi-step checkout pages.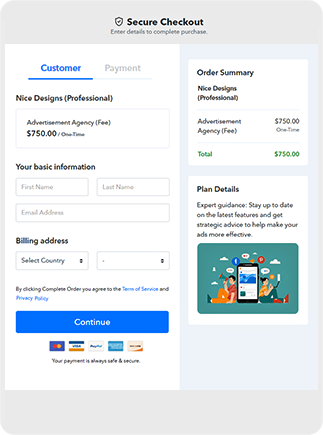 Popup Checkout Page
It's the most trending one. Also, no need to have a custom domain when offering popup checkout pages.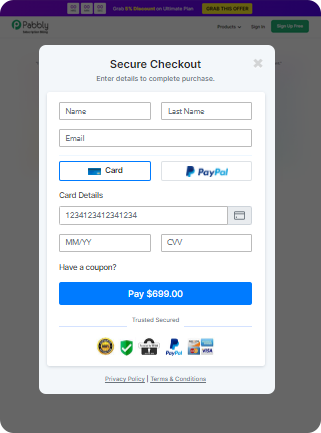 Embeddable Checkout Page
Embedd checkout pages directly into your website and it wouldn't even look like it's externally embedded.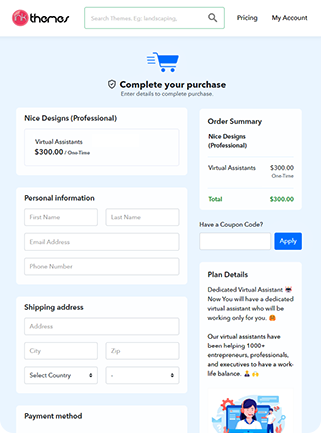 Inbuilt Affiliate Management
Easily create, track and grow your own affiliate marketing programs. Affiliate tracking application for E-Commerce and SaaS that integrates seamlessly with your site in just minutes.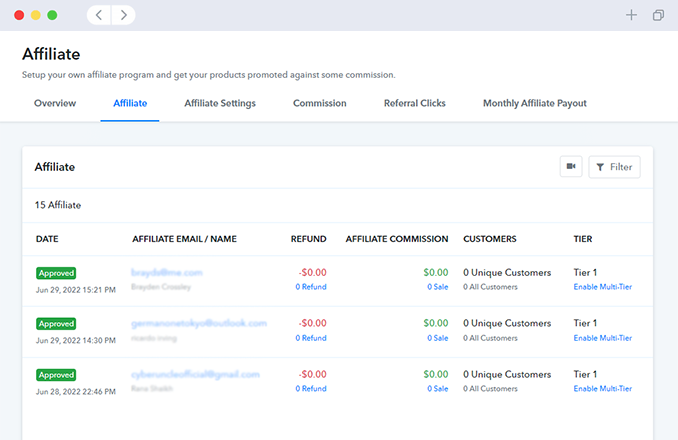 Track affiliate sales on any website
Commissions: Recurring, lifetime, fixed or %-based
Accurate sales tracking with links and coupons
Coupons for online, offline and mega influencers
Possibility to track non-cookie-based conversions via coupons
Create Affiliate Portals
Inbuilt Multi-tier Affiliate
A multi-tier commission system allows marketers to configure affiliate. So that their parent-affiliates receive a commission for the sales of their sub-affiliates. Suppose affiliate A refers a sale to affiliate B, who gets the standard (1st tier commission) and affiliate A gets the 2nd tier commission.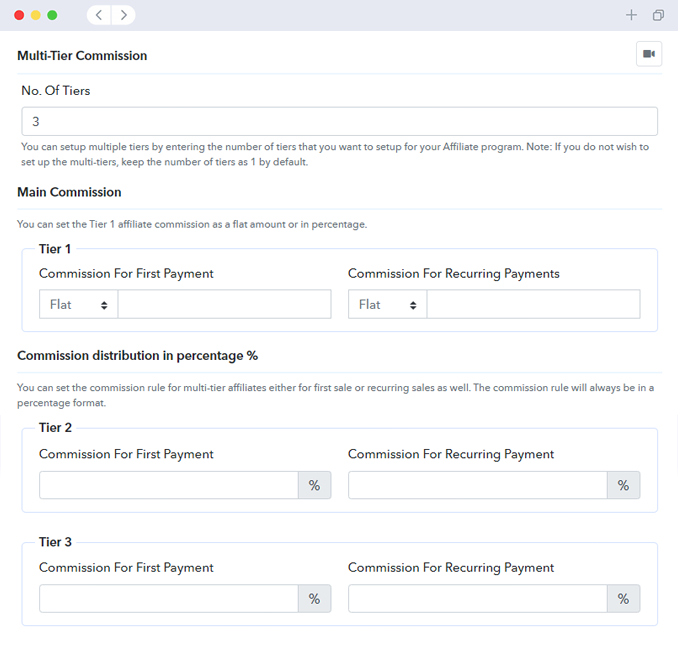 Commission:
1st Tier: Earn 20%
2nd Tier: Earn 10%
3rd Tier: Earn 5%
4th Tier: Earn 3%
5th Tier: Earn 2%
How to Get Started with Pabbly Subscription Billing?
All you have to do is to create a product, integrate a payment gateway, and establish a plan. Simply share the checkout pages with your clients, and you're ready to accept payments.
Step 1:
Integrate Payment Gateway
Step 2:
Create a Product and Plan
Step 3:
Share The Checkout Pages
Create Powerful Pricings Plans with Pabbly Subscription Billing
Create complicated price models like volume pricing, use based pricing, and more with ease.
37+ Popular and Trusted Payment Gateways Picked from Different Countries Across The Globe
We have 37+ Payment gateways that you can integrate and collect payments through.
Powerful and Efficient Features
Pabbly Subscription Billing comes with inbuilt tools to cover all your needs.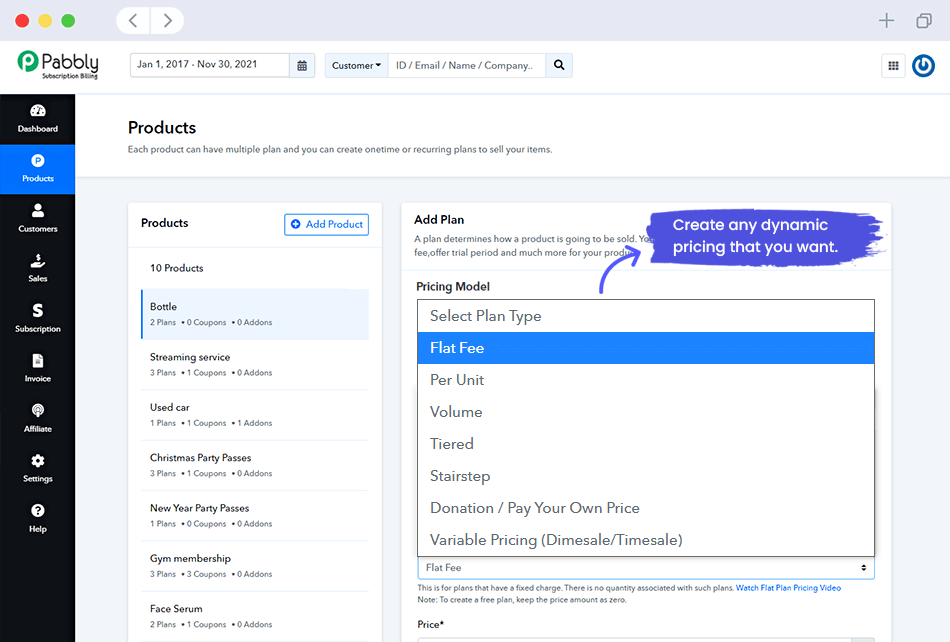 Get lifetime access to Pabbly Subscription Billing today!