Generate email scripts for cold outreach and boost deliverability with proprietary warmup software
When your cold outreach isn't warming up leads, it'd be nice to know what emails are working for other companies. ("Brrr, it's cold in here! It must be the spam folder in the atmosphere!")
But even with that content on hand, you still need to find high-quality leads in your target market and get your emails past the spam folder.
If only there was a platform that not only hand-delivered the perfect leads, but could also generate airtight email scripts and deliver them to the right inbox.
Say hello to Omni.us.
TL;DR
Access millions of leads and generate conversion-focused email scripts for cold outreach campaigns
Use proprietary warmup software to boost email deliverability and avoid landing in spam or promotions
Overview
Omni.us is an email outreach platform that automates campaigns, writes email scripts, and boosts deliverability with warmup software.
With Omni.us, you'll gain access to millions of leads in your target market, which means you'll always reach the right crowd.
Because this database stores up-to-date contact information on every lead, you won't need to scour the internet for any deets.
You can use over 20 search filters to sift through business details and find profiles that match your ideal prospect.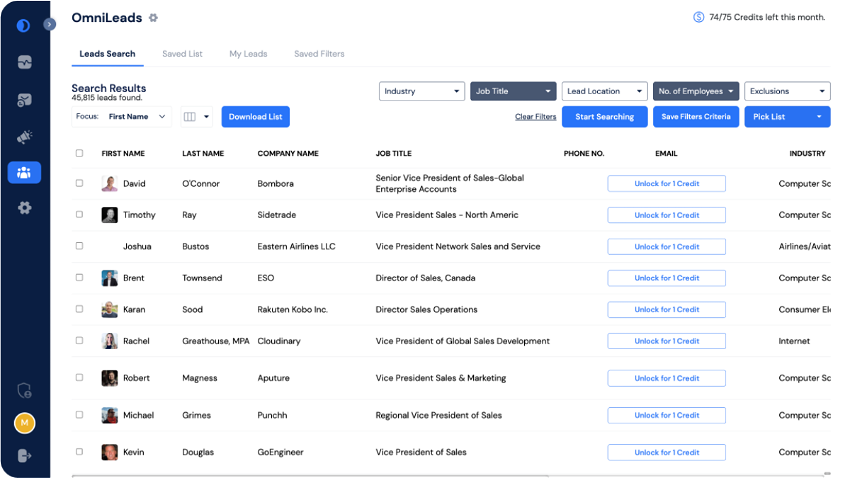 Email outreach is one of the best ways to drum up interest for your offer. That's why Omni.us writes conversion-focused email scripts for you!
This platform can personalize every cold email with details like first names, company names, and anything else from their profiles.
That means you'll be able to send tried and true email scripts that'll resonate with your target audience without lifting a finger.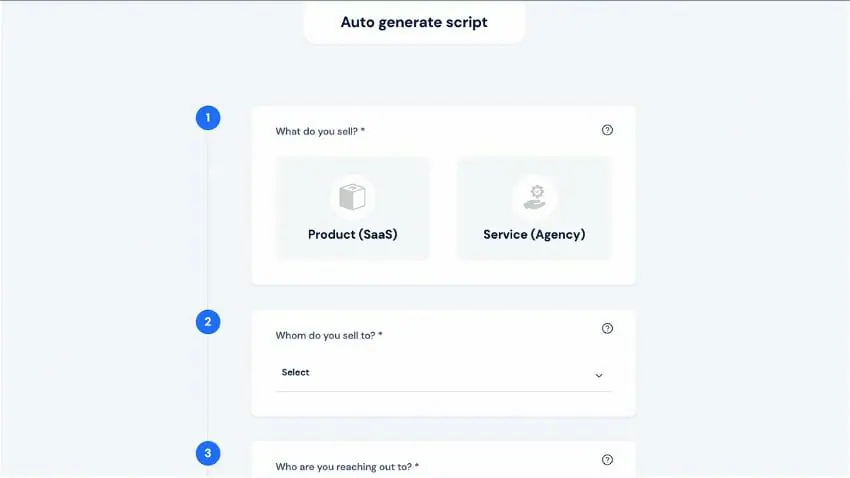 You can also set up campaign automations that send messages across multiple channels, including email, SMS, and social media.
With every response, Omni.us will pause campaign-specific automations so you've got time to reply to leads right from the platform.
And you can monitor campaign performance metrics like open rates, bounce rates, and reply rates using the analytics dashboard.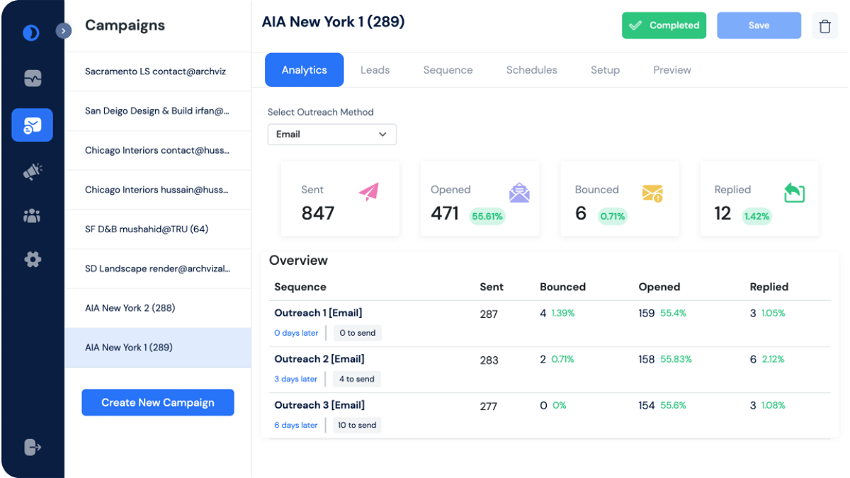 Did we mention Omni.us' proprietary inbox warmup software? Because it's the best way to avoid landing in spam or promotions.
OmniWarm uses millions of data points to improve your cold email deliverability every week, so you're not sending emails into the ether.
This helps email providers recognize you as a friendly sender, which means you'll show up in more inboxes and get more replies.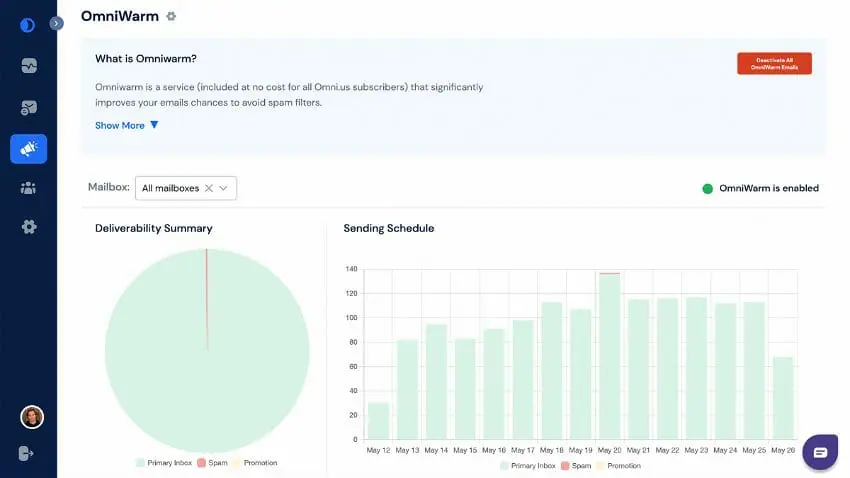 Once your cold outreach starts getting more replies, you'll be up to your neck in email threads. ("We're gonna need a bigger inbox.")
That's because Omni.us ensures that your email content is conversion-focused and that your email deliverability rates are off the charts.
Optimize your outreach campaigns.