Capture more inbound leads with an online callback system that also integrates with Facebook ads
Just like your morning coffee, leads that go unattended for long enough will eventually turn cold. (And you definitely can't microwave them.)
But your sales reps don't have the tools to pick out promising leads and engage with them more personally to close deals.
Imagine if you could easily get on the phone with customers so you can make more sales and tailor your customer service.
Introducing Novocall.
TL;DR
Integrate with Facebook lead forms to allow leads to schedule calls right from your Facebook ads
Use callback widgets and CTA buttons to let warm leads schedule calls with your sales reps
Overview
Novocall instantly connects inbound leads with your sales reps using online callback widgets, contact forms, and Facebook lead forms.
Want to connect with your leads faster? Automate callbacks with Novocall's widget and CTA buttons using only a quick code embed.
That way, users can easily share their name, email, phone number, and preferred time for that callback.
So even if your sales reps are totally strapped for time right now, your prospects can still schedule calls no problem.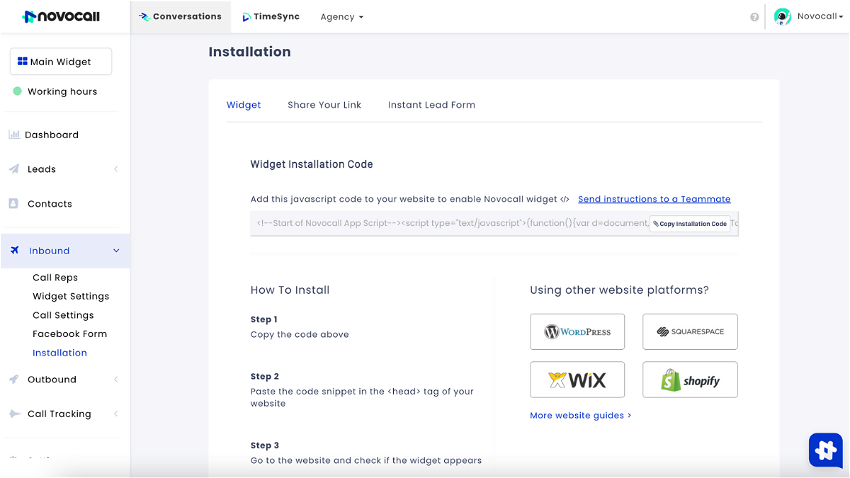 With Facebook lead Forms and website forms, you'll be able to capture leads and instantly schedule callbacks.
Now leads can schedule calls right from your Facebook ads! Plus, your team can track inbound lead gen metrics within the ad platform.
Easily integrate with Google and Outlook calendars so prospects can only schedule calls during available time slots.
Plus, Novocall integrates with HubSpot, Google Analytics, Slack, and Zapier to fit seamlessly into your tech stack.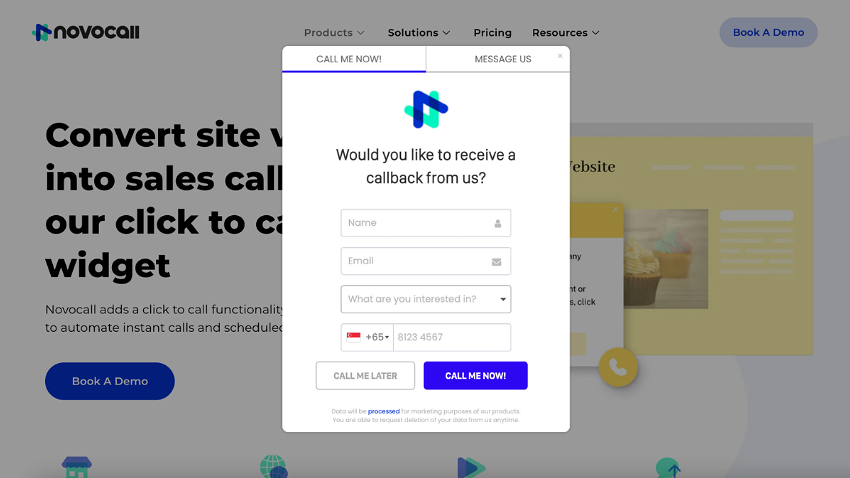 Match leads with the ideal sales rep based on routing rules like language, location, company size, and availability.
You can connect with international customers in over 42 countries to immediately respond to their queries.
Novocall can evenidentify the origin of the call to see whether you're generating inbound leads online or offline.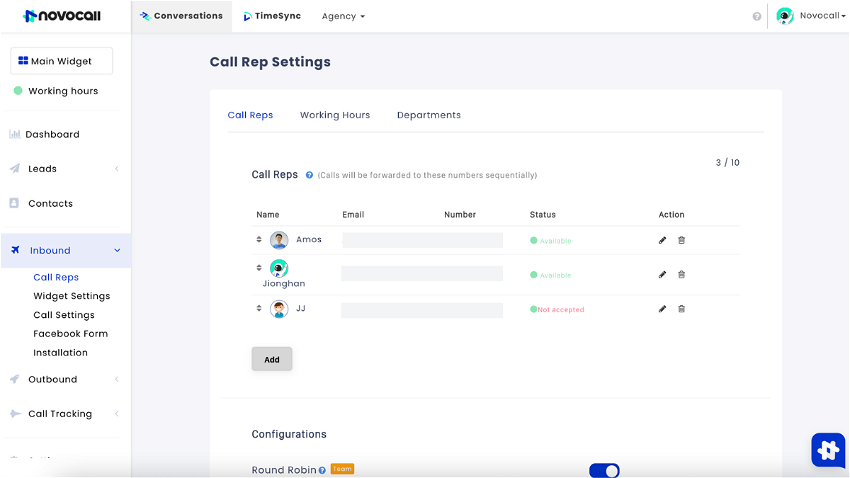 Send automated reminder emails before meetings and let guests reschedule if their availability changes.
Follow-ups let you send email or SMS notifications to customers, so they're more likely to stay in touch with you.
Your sales reps will also receive notifications when leads schedule callbacks, which reduces tedious back-and-forth.
And you'll even be able to track call stats and team activity using the Conversations dashboard.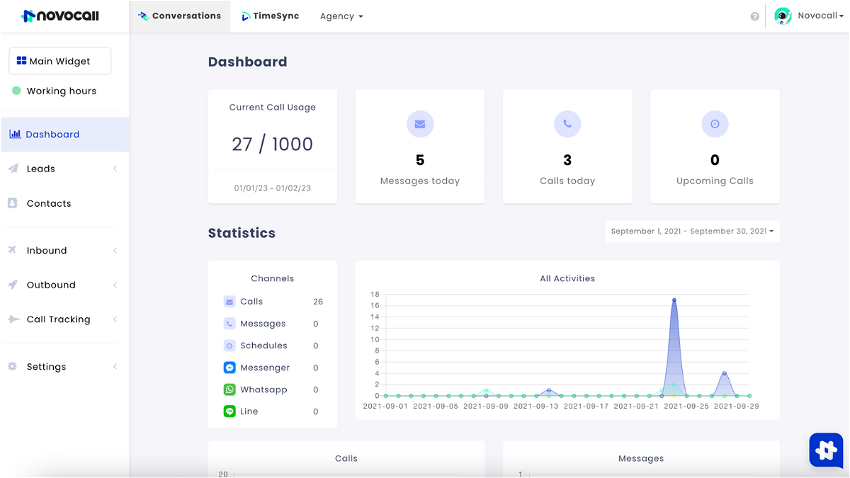 With the right tool, getting your leads to hop on the phone is easier than getting your mom to call you back. ("Oh, there's my other line—gotta go, love you, bye!")
Novocall makes it easy to connect with inbound leads using callback widgets and Facebook lead forms, so you can convert way faster.
Get your leads on a call.