Creating content for your website shouldn't feel like the setup to a strange superhero movie. ("I'm putting together a team of extraordinary plugins…")
And because you've got different tools for SEO blog writing, FAQs, and other documentation, all those monthly fees are piling up.
Imagine if you could use one dynamic platform to write and publish your online content across the internet?
Meet Notice.
TL;DR
Publish your content anywhere, including WordPress and Shopify, and translate it into 100+ languages
Use templates and AI assistance to write FAQs, blog posts, terms of use, privacy policies, and more
Overview
Notice is an AI-powered content editor that lets you publish written content anywhere, including WordPress and Shopify.
With Notice, you can jumpstart your content creation with templates for FAQs, blog posts, terms of use, privacy policies, and more.
Rather start from scratch? It's easy to use content blocks to add images, videos, scripts, and lists—just like you would in Notion.
You'll even be able to use the AI block to generate content with any prompt, so you can conquer writer's block once and for all!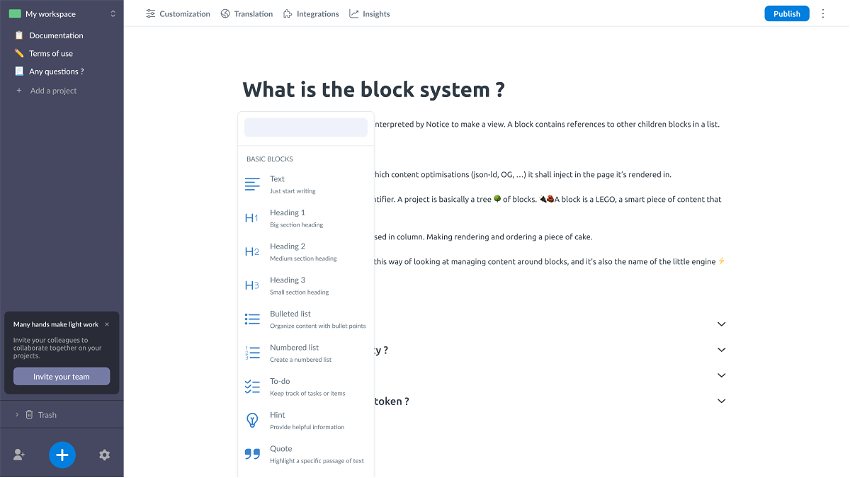 Notice lets you publish your content anywhere, including your subdomain, landing page, apps, or anywhere on your website.
You'll be able to take advantage of plugins to instantly integrate with your WordPress, Shopify, or other compatible platforms.
Don't have a website? You can host your content on the platform and share it with the world using a simple link or QR code.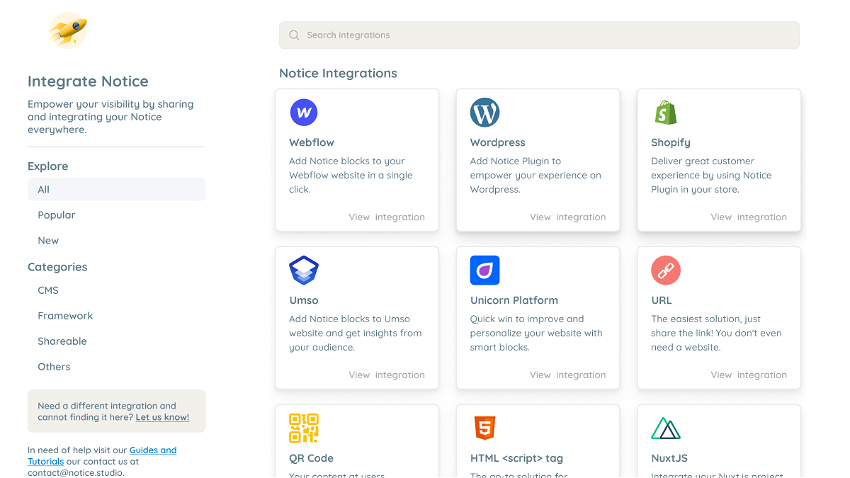 Best of all, Notice lets you translate content to over 100 languages, including French, Spanish, Russian, and Portuguese, so you can reach a global audience.
With a simple dropdown,users can choose any available translation to read your content in their own language.
Plus, you'll be able to tweak translations until your content is accurate and flows naturally in different languages.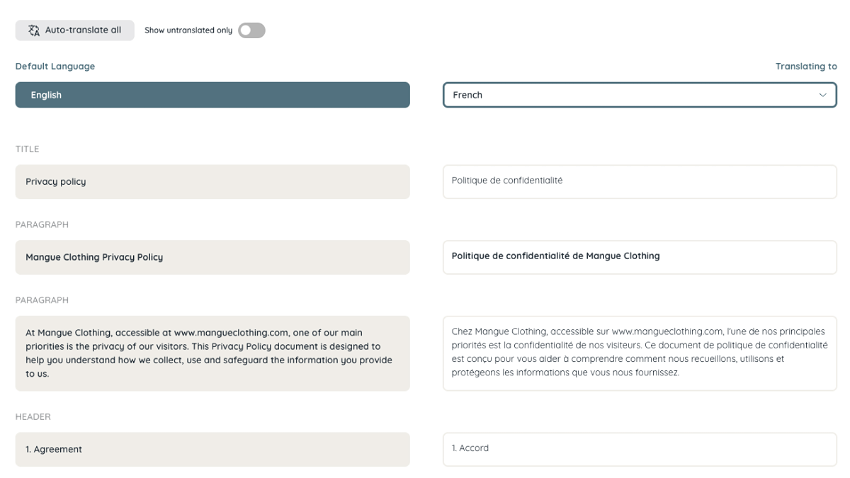 With Notice, you'll also get data on user behavior right from the analytics dashboard, including sources, devices, and other key metrics.
Track highly-searched keywords to spot topic gaps in your content, so you'll know exactly what topics people want to consume.
And since all of this data is collected without any cookies, you'll never have to worry about cookie compliance.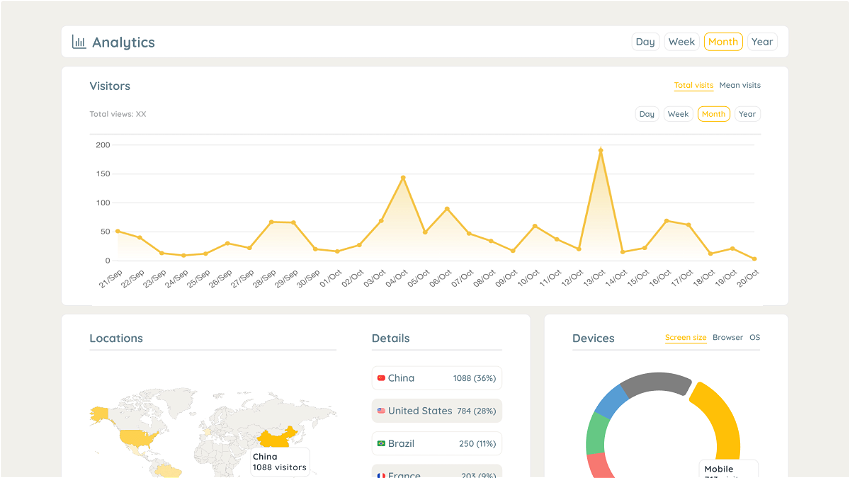 Pros:
Glide through the writing process with the no-code editor and integrated AI.
Integrate with loads of platforms, including WordPress, Webflow, and Shopify.
Connect with a global audience by translating your content into more than 100+ languages.
Use the analytics dashboard to track user behavior and highly searched keywords.
Cons:
Tier one has very low limits.
There is no CNAME yet.
You cannot reorganize the projects.
Much like a crowded kitchen counter, toggling between random content tools isn't helping you get more done.("Welcome to my tool graveyard—I mean creative process.")
Luckily, Notice gives you everything you need to write, translate, and share your content anywhere on the internet, including WordPress and Shopify.
Publish your written content anywhere.