Grow your business with this powerful CRM system designed for freelancers.
Your freelance business is booming, but with more work, comes…more work. ("Heigh ho, heigh oh, off to my email inbox I go.")
The truth is, running a business involves tons of moving parts—from connecting with clients to managing invoices—and doing it all by yourself means you're stalling your growth.
You need a business management platform designed for freelancers, so you can keep track of all the nitty gritty details and scale your business stress-free.
Make way for Moxie.
TL;DR
Use automation to move clients across the sales funnel and monitor upcoming opportunities
Streamline your freelance business from client and project management to contracts and invoices
Overview
Moxie is a business management platform designed to help freelancers and small businesses work more efficiently and scale their growth.
With Moxie, you get an overview of current and upcoming tasks in your workflow, so nothing slips through the cracks.
This platform is packed with tools to manage client projects, agreements, proposals, contracts, expenses, and invoices.
Plus, you can use the calendar view to filter clients, deliverables, deadlines, or project statuses, and see exactly what you need to see for any given day.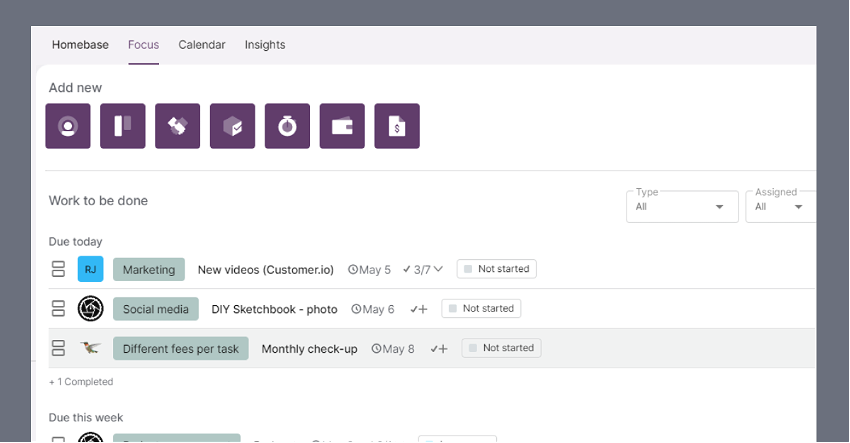 Moxie makes project management a breeze—you can create tasks for deliverables, assign tasks for collaborators, and track the time worked for everything.
You'll be able to display tasks on card view, timeline view, or list view, so you can design your perfect workflow.
Even better, you canadd descriptions, attach files, and leave commentsto keep your clients on the same page.
Speaking of, it's also easy to invite stakeholders to join your board, which helps foster collaboration and streamline communication.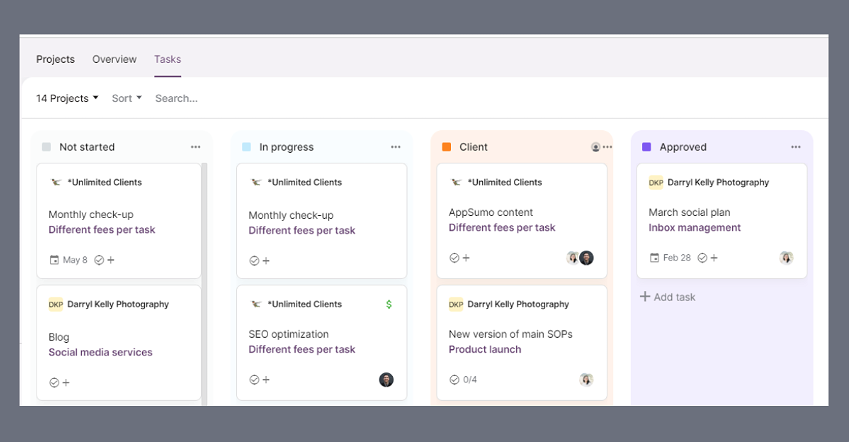 Moxie also lets you edit legally-vetted contracts, so you can seal the deal with your clients without skipping a beat.
After it's signed, the platform automatically generates a project based on deadlines, deliverables, and payment structures.
From there, it's easy to convert billable hours into invoices and even send recurring invoices for subscription-based or retainer services.
Best of all, Moxie gives you insights into time worked and money earned, which means you'll know your true hourly rate!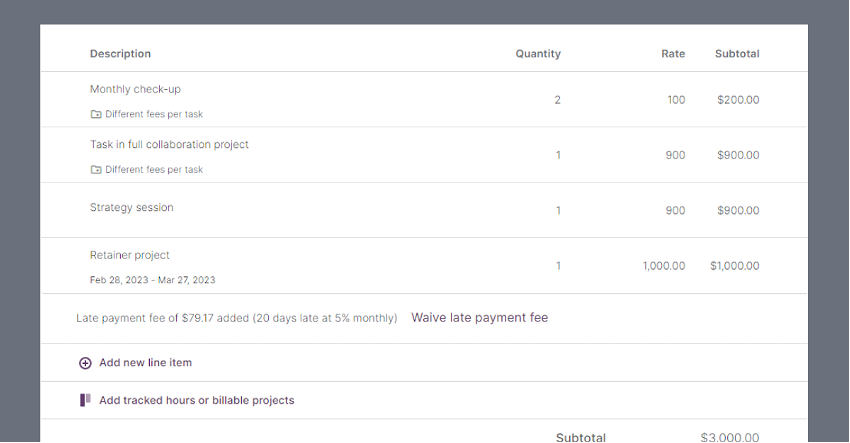 Thanks to Moxie's sales pipeline, you can create a custom form to qualify leads based on their time and budget.
For every lead, you'll be able to see their stage in the sales pipeline, view relevant information on an organized dashboard, and automate your workflow.
This platform also supports third-party integration with Slack, Zoom, and Google Calendar to ensure a super smooth workflow.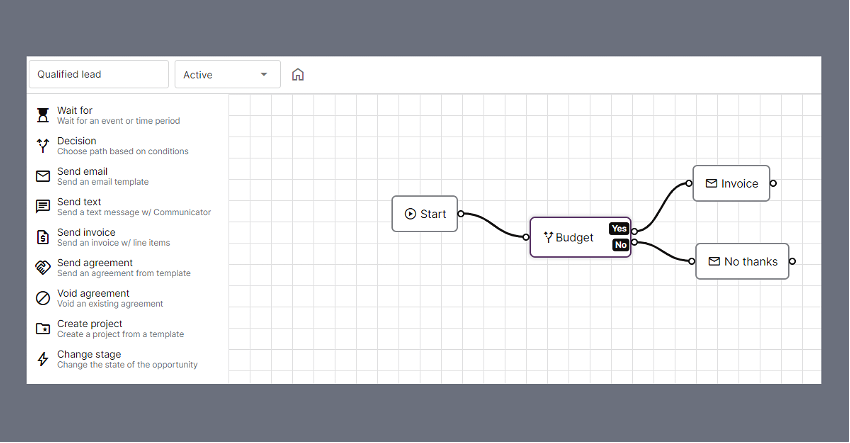 Without a great management system, all your business processes can feel like a big tangled mess. ("Mmm, I don't think color-coding is going to fix this.")
Lucky for you, Moxie was designed to help freelancers and small business owners optimize their workflows and streamline tasks, so you can get more done.
Grow your business, not your workload.