Turn existing content into social media posts and automate scheduling across platforms with AI
Trying to grow your social media presence can feel like a never-ending popularity contest. ("It's not that I need to be liked…but I do need the likes.")
And it's even harder when you don't have the time to promote your content, because you've gotta move on to the next deliverable.
If only there was an AI-powered platform that could turn your existing content into social media posts and automatically schedule them for you.
Say hello to Missinglettr.
TL;DR
Automatically repurpose your existing content into relevant social media posts using AI
Launch automated social media drip campaigns to promote content at scale
Overview
Missinglettr is a social marketing platform that turns your content into engaging social media posts and helps you schedule them with AI.
Whether it's your company blog, Medium account, or YouTube channel, MissingLettr can sync all your content in one library.
Using the power of AI, this platform automatically extracts relevant quotes and images from the content that you're publishing.
From there, you'll get AI-generated social media posts with quotes, hashtags, and images​​, then schedule them for posting.
Because Missinglettr analyzes your content for context, you'll always get posts that resonate with your target audience.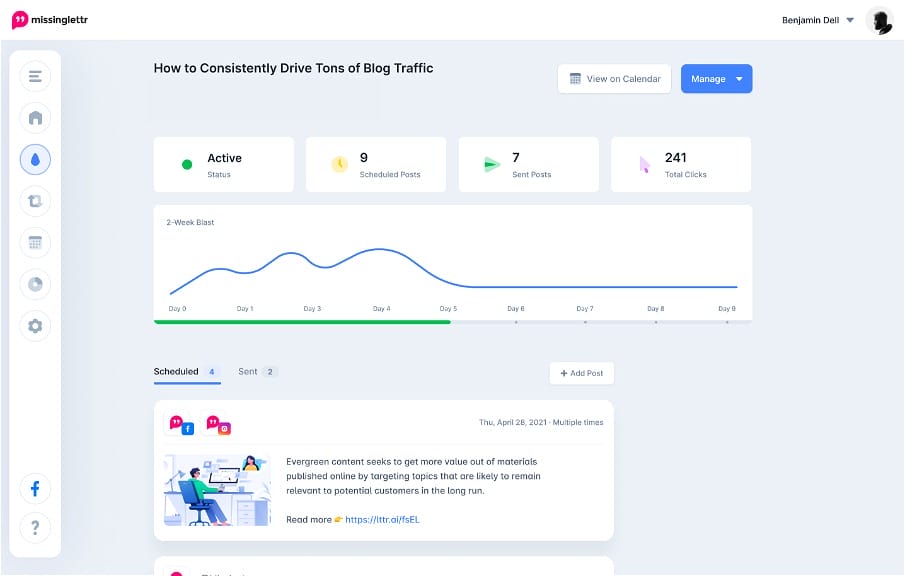 Want to organize your campaigns? Use the calendar to track drip campaigns, curation posts, and any other compelling offers.
Unlike a static social media calendar, you'll be able to edit your posts directly and move things around in just a few clicks.
If you're working with a team, this platform also lets you add notes to every post with comments and suggestions.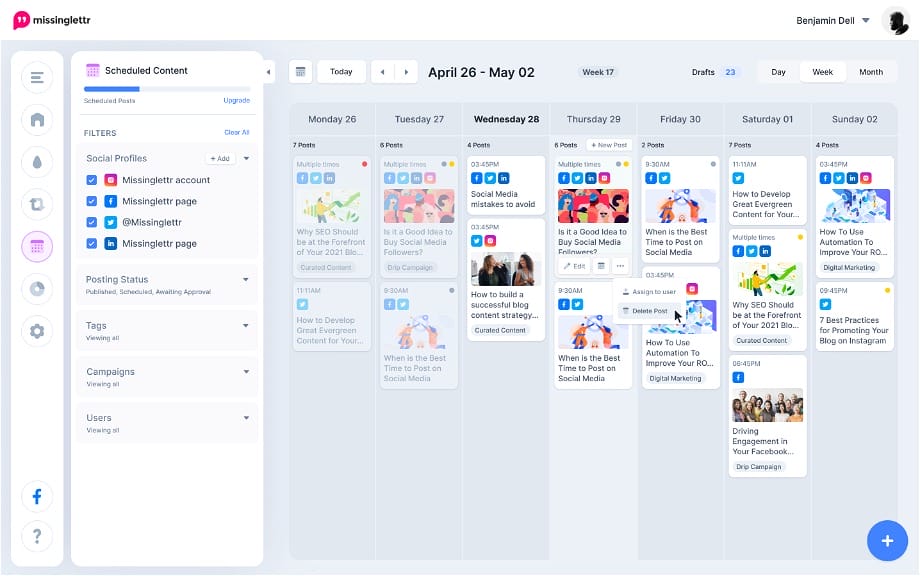 Thanks to the Curate feature, you'll be able to pump out loads of content ideas that your target audience will actually want to share.
Instead of spending hours manually curating everything, let Missinglettr provide a list of hand-curated content perfect for your industry.
And it's not just blog posts and articles! You'll also get a mix of videos, animations, and GIFs to spice up your social media strategy.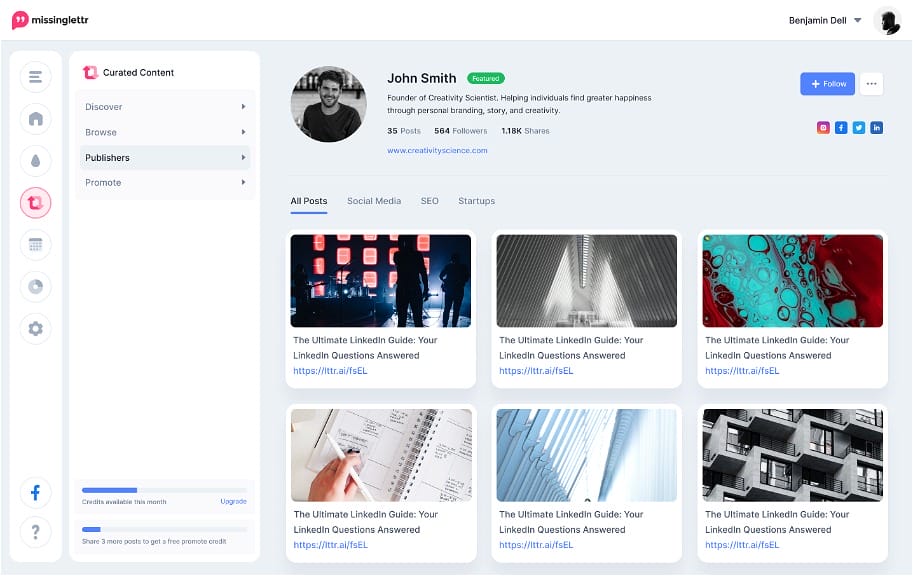 You'll also be able to use the built-in analytics to track performance across platforms, so you don't have to mine for data all over the internet.
Missinglettr gives you access to detailed charts and metrics packed with data on engagement to help you fine-tune future content.
Because this platform automatically tracks engagement throughout the day, you can optimize your posting schedule for better results.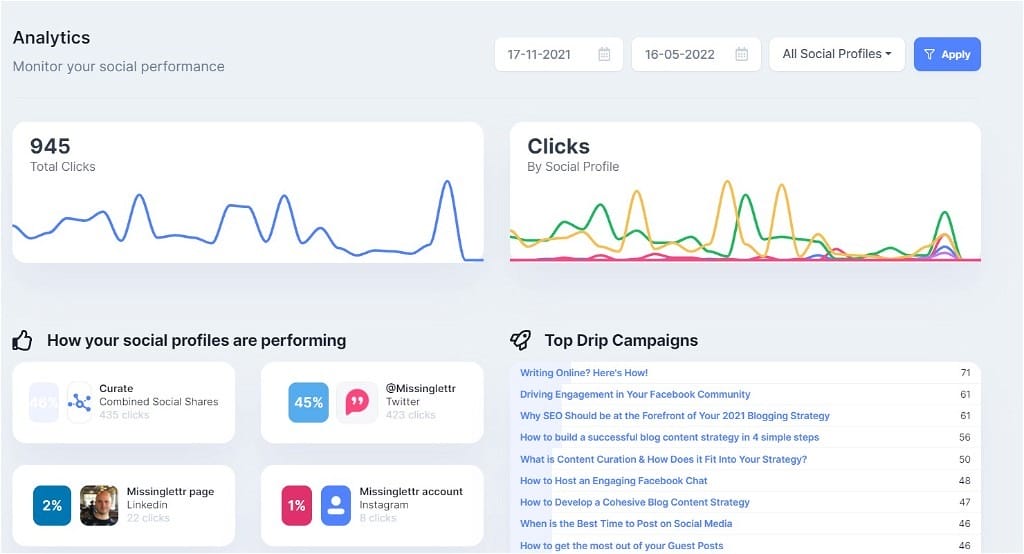 Just because you write blogs like a pro doesn't mean you can pump out a bunch of posts at the same time. ("My typing speed is fast, but not defying-the-laws-of-physics fast.")
That's why Missinglettr takes your existing content and turns it into engaging social media posts that are automatically scheduled with AI.
Grow your brand on autopilot.