One Link, Unlimited Possibilities – Manage and measure an infinite number of Bio Links across all your social media networks with shorten URLs, bio link pages, custom QR codes, vcard links, file links & more.
LinkPaw is used by social media influencers, brands, and social media agencies to manage and increase performance of their social media links and clicks.
LinkPaw is called the "social microsite" or the "social media traffic controller" because it allows creating smart dynamic and customizable mobile experiences designed specifically for interactions on social media.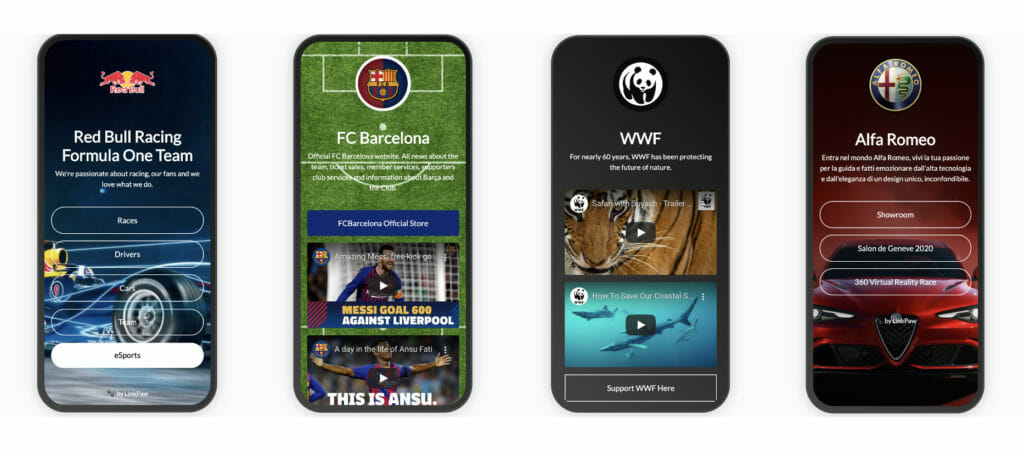 Our partners can easily design and schedule multiple links to go live; embed content from YouTube, Vimeo, Twitch, Spotify or Soundcloud; gain valuable actionable insights into their social media interactions.
BIO LINK PAGES
Create your own unique & highly customizable bio link page with ease.
Custom colors & branding
Multiple ready-to-use components
SEO settings
Password protection, sensitive content warning
SHORTENED LINKS
Yes! You can use our service as a shortener as well.
Scheduling & expiration limits
Country, device & language targeting
A/B Rotation
Password protection, sensitive content warning
QR CODES
Fully featured QR code generator system with easy to use templates.
Custom colors with gradients
Custom logo
Vcard, WiFi, Calendar, Location..etc templates
BUILT-IN ANALYTICS
Day by day analytics, referrers, countries, operating systems, languages and many more.