Generate unique SEO content with long-tail keywords in just 60 seconds
You don't have days to write a single blog post when your competitors are churning out content like Bad Bunny singles. ("My posts are giving less bop, more flop.")
But you're also running a small business on a shoestring budget, so you can't outsource all of this to someone else.
That's why you need a tool that can whip up the kind of content that Google loves to promote and users love to click on.
Meet Juice.ai.
TL;DR
Discover long-tail keywords and phrases to create content that ranks for high-intent searches
Generate up to 25 unique drafts at once and publish them directly on your WordPress or Shopify site
Overview
Juice.ai generates unique SEO content using long-tail keywords and phrases in just 60 seconds.
Conduct quick keyword research with Juice.ai and discover low-competition keywords for your website content.
You can find the right long-tail keywords for your content and start ranking for high intent searches instantly.
And with the SEO checklist, you'll be able to audit content to make sure it's optimized for search engines.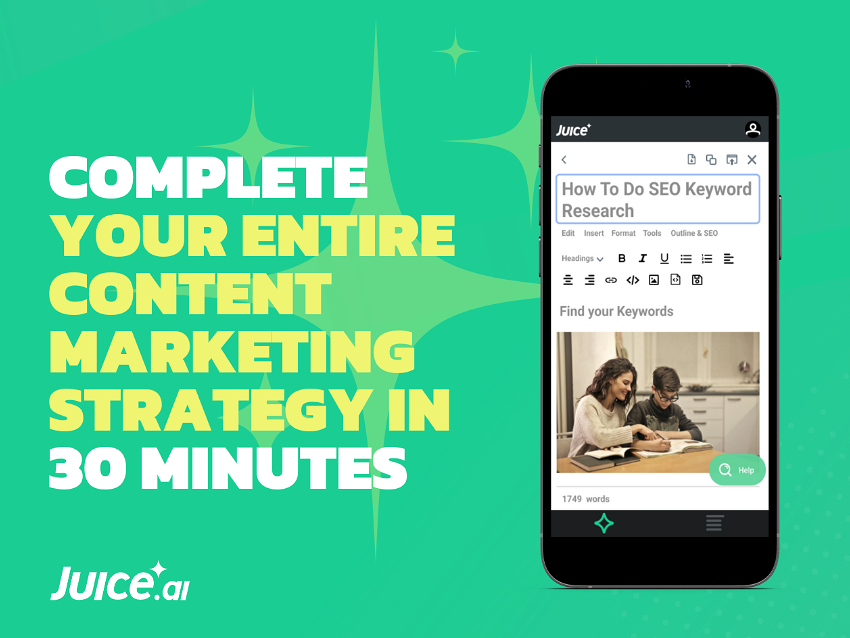 Create original SEO content in 60 seconds that drives motivated search traffic to your website.
Juice.ai generates up to 25 drafts at a time, so you can pump out conversion-focused content faster than ever.
You'll be able to edit drafts, retool articles, and generate new sections without stressing about accidental plagiarism.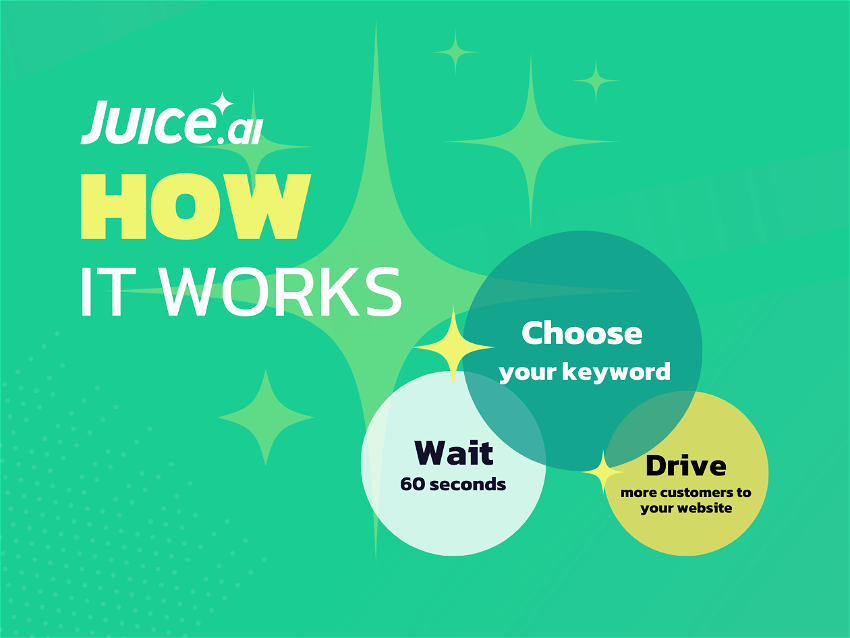 Even better, Juice.ai adds media that fits the topic of your AI-generated content, eliminating that extra task for you.
You can also produce multimedia content with auto-suggested ideas for images and YouTube videos.
And thanks to the Pexels integration, you can choose from loads of high-quality images to elevate your articles.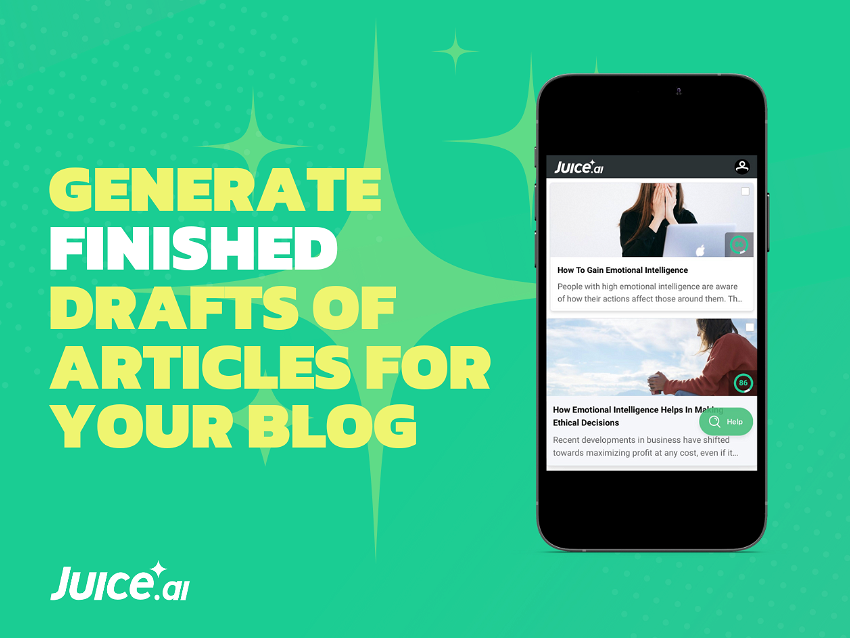 Thanks to Juice.ai, you'll be able to outrank your competitors with content that people actually want to click on.
Just integrate Juice.ai with WordPress or Shopify to start pushing content directly to your website.
And don't worry about storing your content! This tool organizes your drafts and published articles automatically.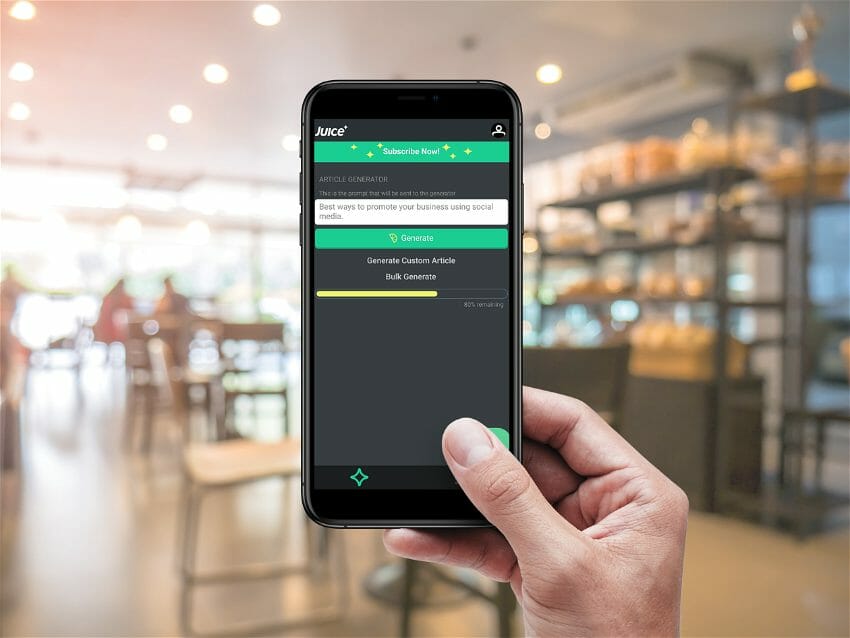 You may run a small business, but that doesn't mean your SEO strategy should be small potatoes. ("The big picture is looking pretty tiny right about now.")
Luckily, Juice.ai instantly generates SEO content that drives high intent traffic straight to your WordPress or Shopify site.
Make your content click.