Create and automate tailored email marketing campaigns for multiple brands in one place
Sure, you could manually personalize every marketing email.
Or you could insist that starting all your emails with "Hey…you" is an essential part of your brand voice. (It works great on Tinder…right?)
But what you'd really love is a platform that automates your email marketing across brands, with easy personalization and attractive designs.
Check out INBOX.
TL;DR
Create eye-catching emails and newsletters with a drag-and-drop editor, and get in-depth reports to make more accurate decisions
Automate email campaign workflows and A/B split test emails to improve campaigns while complying with GDPR, CASL, and CCPA
Overview
INBOX lets you easily create and send personalized marketing emails and newsletters for all of your brands.
With INBOX, you can quickly build beautiful newsletters without touching a line of code. Just drag and drop images, buttons, menus, social links, and more onto the page.
INBOXBrush makes design easy, with ready-made templates, modules, an extensive photo library, a photo editor, and unlimited storage for templates and pictures.
You'll also be able to create automated email marketing campaigns to send the right messages to the right subscribers at the right time.
Use the drag-and-drop workflow editor to build automations based on triggers, actions, and conditions for things like a welcome email sequence or promotion campaigns.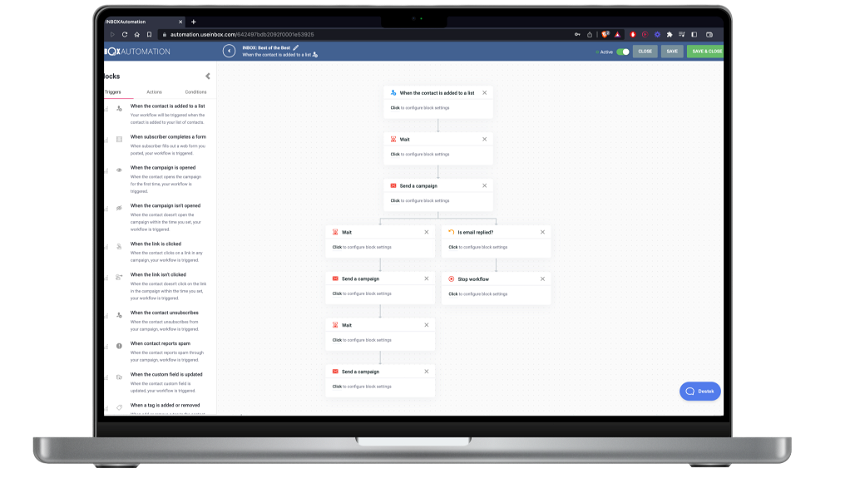 Boost your subscriber list with a customized sign-up form on a sleek landing page that you can share on your website, social media, and email signature.
From there, you can use INBOX's smart segments feature to personalize communication with your audience by adding a simple block to your template.
A/B split test your emails to see which content resonates best with your audience, then use what you find to improve future campaigns.
Plus, you can also track marketing automation and other campaign results with statistics like emails opened, read, and reported as spam.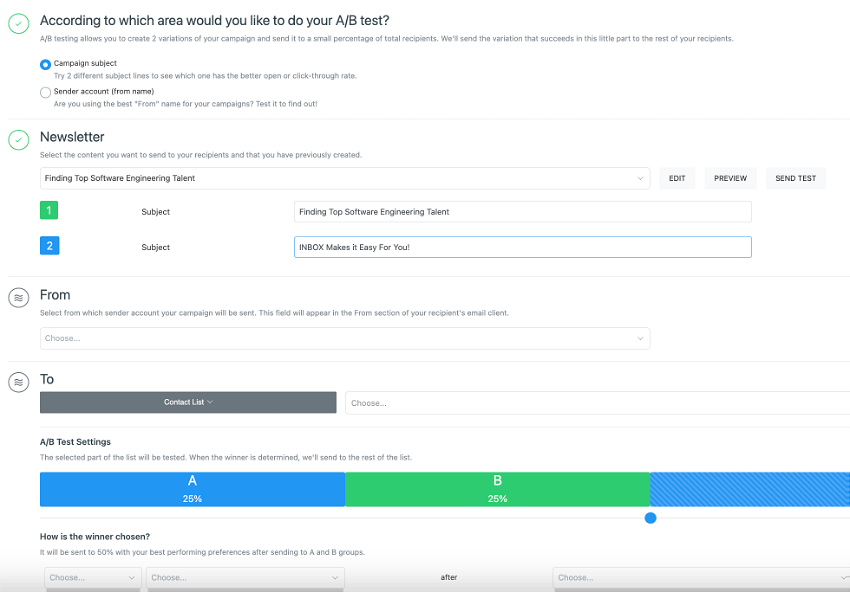 INBOX's auto-resend feature lets yougive subscribers who may have missed an email campaign a second chance.
Choose who you want to resend the email to—folks who didn't open the first time or folks didn't click on the links.
Before sending the second time, you'll be able to change the subject line or content to promote better results.
You can even manage multiple brands from a single account and stay compliant with GDPR, CASL, and CCPA regulations.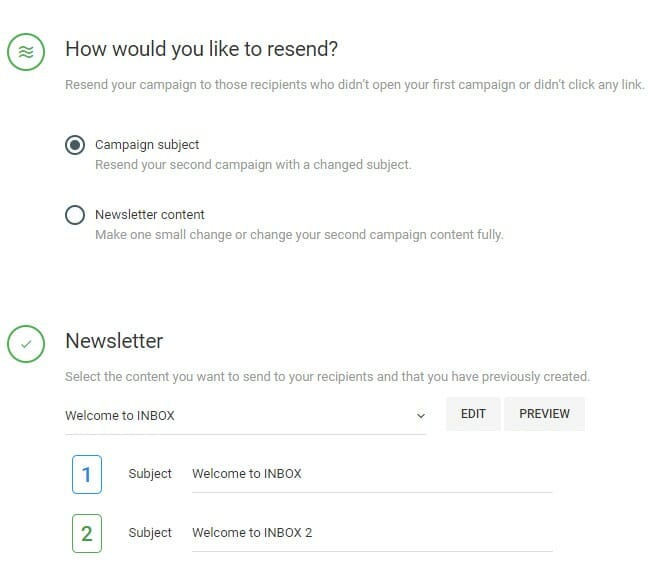 Achieve a more efficient workflow by connecting your INBOX account to web services you're already using every day.
INBOX allows you to connect a bunch of popular apps like Zapier, JotForm, and Typeform.
The platform also integrates with WooCommerce and Shopify, so that you can send and automate emails from your ecommerce shop.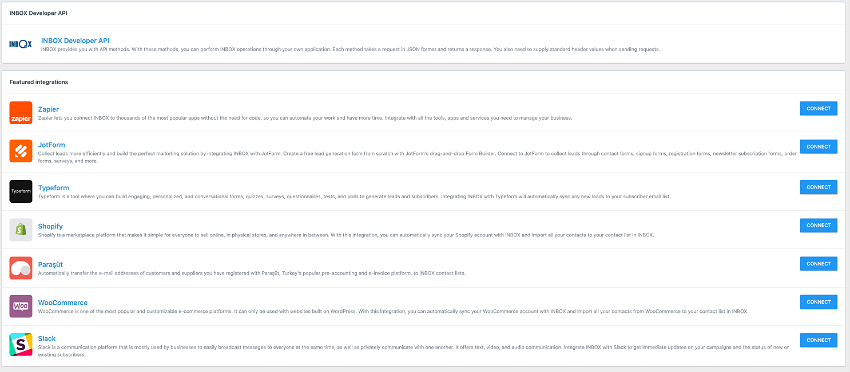 Trying to connect with your prospects without personalizing your campaigns is like cooking chicken without seasoning it—you're not going to get great results. ("Mmm! So bland!")
INBOX makes it easy to send beautiful, personalized emails with the option to create automated workflows, A/B test email content, and automatically resend emails.
Supercharge your email campaigns.