Optimize your email outreach with personalized emails, a built-in CRM, and a unified inbox
If you're not personalizing your outreach, your email campaigns can feel as "thoughtful" as those pesky robocalls. ("No, I don't want to extend my car's warranty. I don't have a car…")
Unfortunately, you don't have the time to manually personalize every single email when you're spending hours hunting for contact info on outdated lead databases.
You need a tool that can pull in fresh leads from LinkedIn, craft personalized icebreakers, and automate personalized email outreach at scale.
Say hello to Hexospark.
TL;DR
Nurture unlimited leads from prospect to client using the built-in CRM and unified inbox
Import leads to your CRM or tap into LinkedIn, and schedule personal emails in seconds at scale
Overview
Hexospark is an email and CRM platform that lets you send personalized, 1:1 outreach emails to leads at scale with a unified inbox.
Hexospark makes it easy to manage your email outreach from one platform—no need to juggle third-party apps or complicated spreadsheets!
From the dashboard, you'll get an overview of your email campaign stats, like emails sent and open rates.
Plus, you can keep track of the leads in your pipeline, from prospecting and lead qualification, all the way to post-purchase.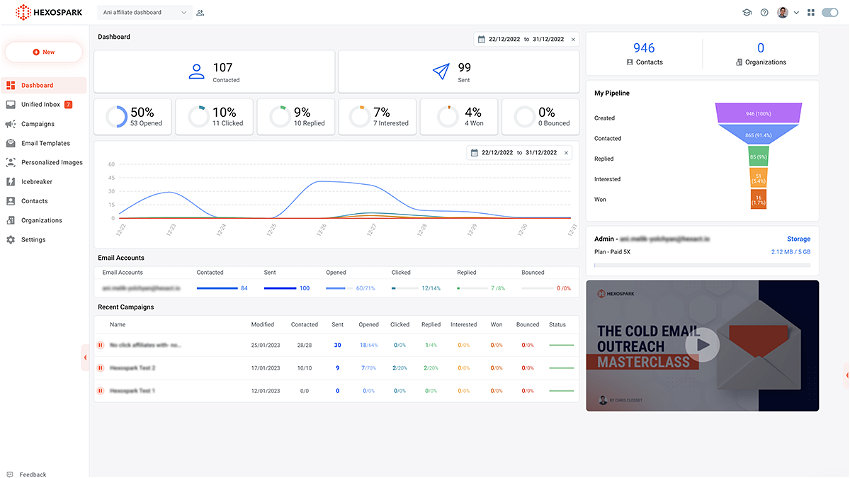 Hexospark lets you create outreach emails with custom variables and personalized images, so folks get messages they actually want to read.
Just tap into your CRM data to customize your emails, ensuring that each one is tailored for different recipients.
The unified inbox lets you track replies across campaigns and email accounts, so your team can respond right away.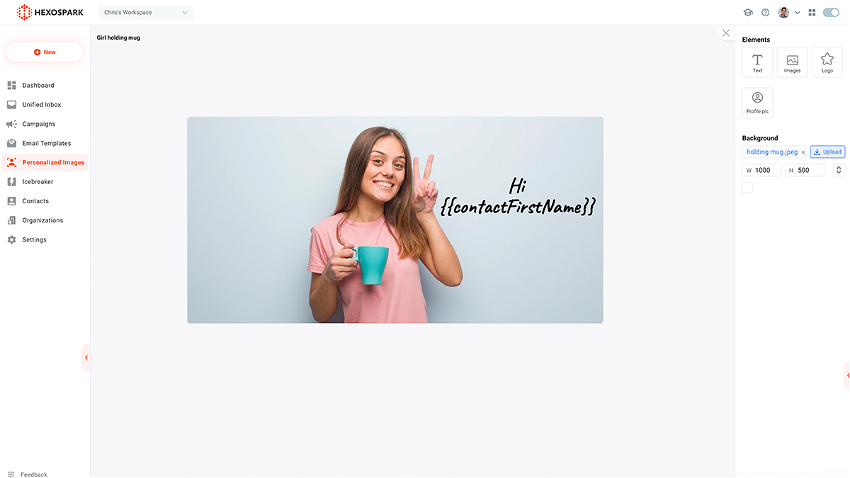 With the built-in CRM, you can add contacts manually or via CSV import to keep track of that data in one place.
Send leads to your CRM from any website, including LinkedIn, in just one click using the Hexospark browser extension.
From there, you can create personalized icebreakers based on profile data to boost your chances of getting a reply.
With this CRM under your belt, you can manage your pipeline and view activity history to know exactly where you left off.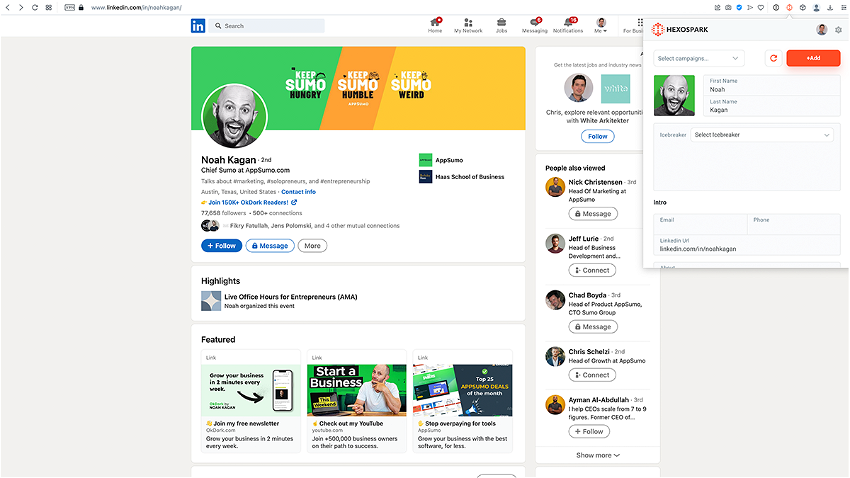 Best of all, Hexospark lets you create 1:1 personalized email campaigns at scale, so you can stop sending boring bulk messages.
You can even schedule follow-ups at different time intervals or based on how leads interact with your email. That means no lead gets left behind!
Not sure how to get started? Check out the email template library for tons of inspiration to get your first campaign going.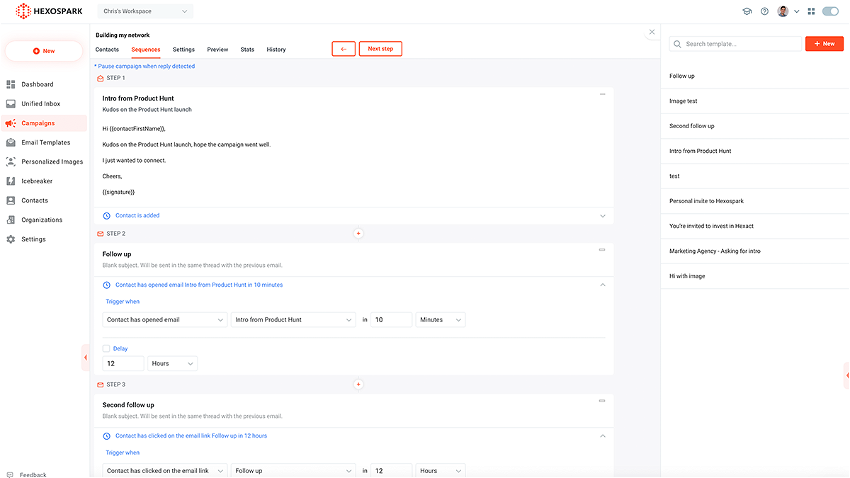 Even with personalization variables, bulk emailing isn't as effective as it used to be. ("You say that to all the girls…literally, you sent the email to 5,000 girls.")
With Hexospark, you can send personalized, 1:1 outreach emails at scale, keeping everything organized with the built-in CRM and unified inbox.
Send better outreach emails.