A simple, intuitive and powerful one-stop form solution.
Headlessforms is a powerful form builder with a powerful back-end, front-end and modern solution. The next-generation form builder.
Designed to be easy to use, Headlessforms makes it easy to create stunning web forms with just a few clicks. It's a one stop shop for all your web form needs. Get started with making your first form in under a minute. Headlessforms has cutting-edge technology that makes it easy to build and manage the forms you need.
Headlessforms also provides form endpoints as a service so your simple sites can stay simple. Build high quality HTML forms in minutes. We have the Form Backend.
With a simple, modern and efficient way to create forms, Headlessforms enables you to intuitively build forms of any size or design, Secure and more efficient than ever.
Build and manage online forms for your business without the hassle and expense of coding.
You get a user-friendly dashboard for your clients, various spam protection options, auto-responders, integration to 1000s of marketing tools, routing and Excel download out of the box, instant notifications, newsletter subscription forms, and more.
Create stunning Forms easily. Get access to Headlessforms now!
TL;DR
Build high-quality HTML forms in minutes — we have the Form Backend
Receive form submissions and send auto-response emails via a form on your website – without writing a backend
Best for: Online form creators who want to receive respondents' submissions in real-time without the need for code
Overview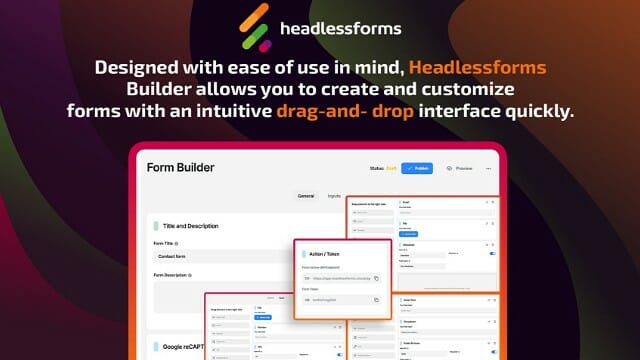 The Easiest Form Builder – No Coding Needed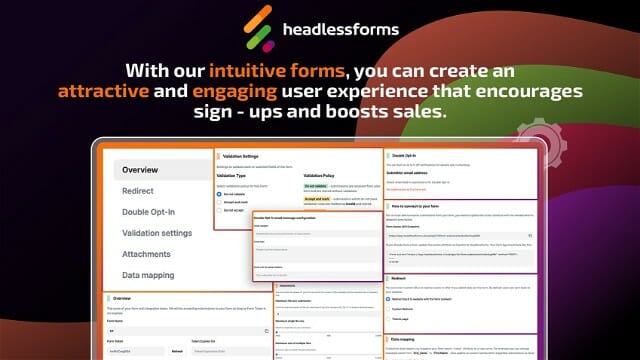 Form Settings | Headlessforms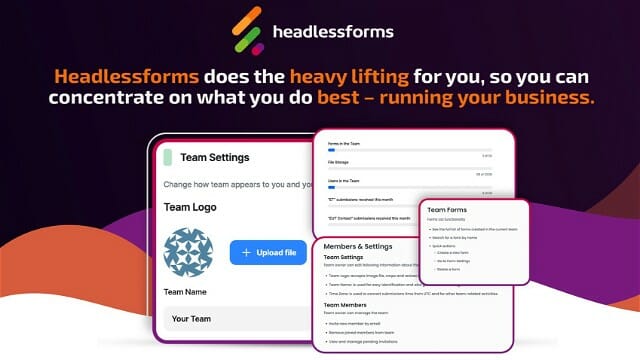 Work with your team members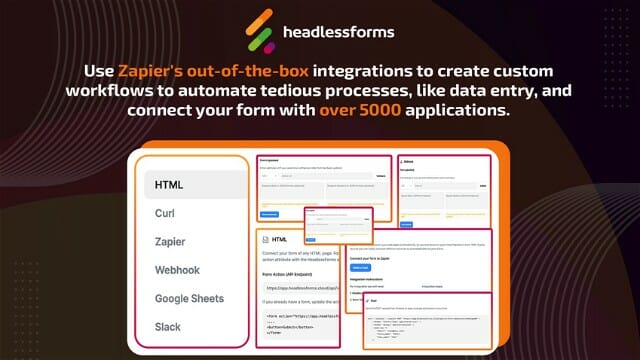 Form Integration
Wrap-up
Plan and features:
5 Users per team
15 Forms per team
1500 submissions per form per month
Hosted Forms
Zapier (1000s of integrations)
Web Hooks, API, Backend for your customers, Custom redirection
10 GB of file storage
Spam filtering: Akismet, Honey Pot, machine learning spam protection
Attachment Size Adjustment, Auto Email Verification
Custom Thank You Page, Submitter Notification
Stacking 1 additional code: Increase monthly submission limit by 3,000,
Stacking 5 codes: Upgrade to Plus Plan
Plus Plan offers:
Advanced Support, Branded Thank You Page, Double Opt-In
Get Coupon – 10% off any plan