Create multi-step forms to capture more info from qualified leads
Whether it's your lead capture form, contact form, or a "quick" survey, nobody really loves filling them out. ("Under Tell Us About Yourself they just put, 'tired AF.'")
But other solutions only let you create single-step forms, which means your prospects are overwhelmed by every question imaginable right out the gate.
What if you could create multi-step forms with a conversational feel, so you can capture lead info without dropping any important fields?
Say hello to GetLeadForms.
Overview
GetLeadForms helps you capture more lead info with multi-step forms, quizzes, and surveys—no coding required!
Site visitors abandon forms all the time, so GetLeadForms lets you build and optimize multi-step forms, quizzes, and surveys to always capture more info from qualified leads.
Thanks to the code-free form builder, you can whip up user-friendly lead forms that actually increase conversion rates for your lead generation campaigns.
You'll also be able to explore starter templates designed for multiple industry sectors, including SaaS, B2B, local services, and agencies.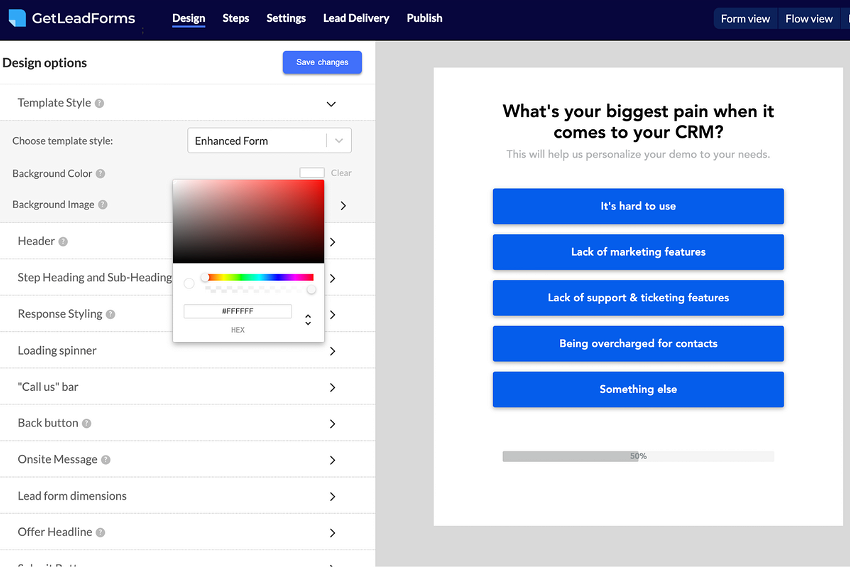 GetLeadFormshelps every user interaction feel more like a conversationrather than an overwhelming contact form by asking one question at a time.
Use exit intent popups, click popups, personalization, built-in social proof, and A/B testing so your forms can work overtime to convert more leads.
You can also connect your forms to email marketing platforms and CRMs like Mailchimp, ActiveCampaign, HubSpot, and Zapier to organize your data.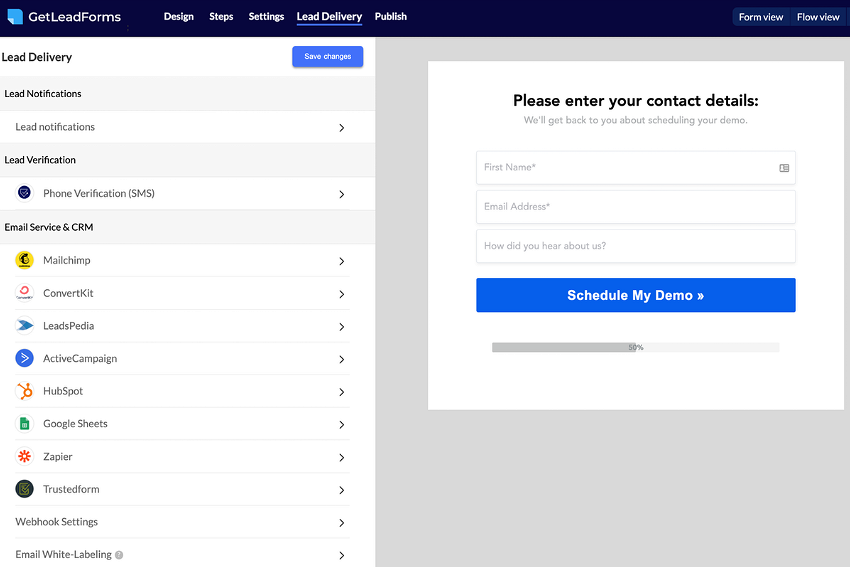 GetLeadForms tracks analytics and drop-off metrics to help you understand how people are interacting with your forms.
You can find out exactly where your leads are getting stuck on your forms to identify which fields need to be optimized.
And check out the analytics dashboard to quickly see metrics like impressions, engagements, leads, and conversion rates.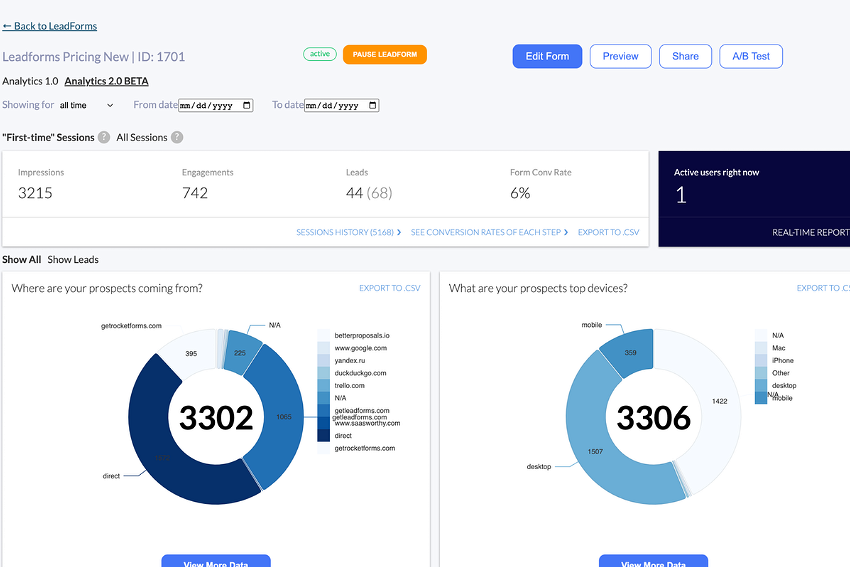 Want to share GetLeadForms with your clients? Use the white-label feature to tailor the platform so it fits your brand like a glove.
Customize everything from native lead notifications to the actual branding, so your clients feel comfortable navigating the platform.
Not only is this the perfect lead gen tool for your own business, but it's also a huge value-add or potential upsell for any future prospect.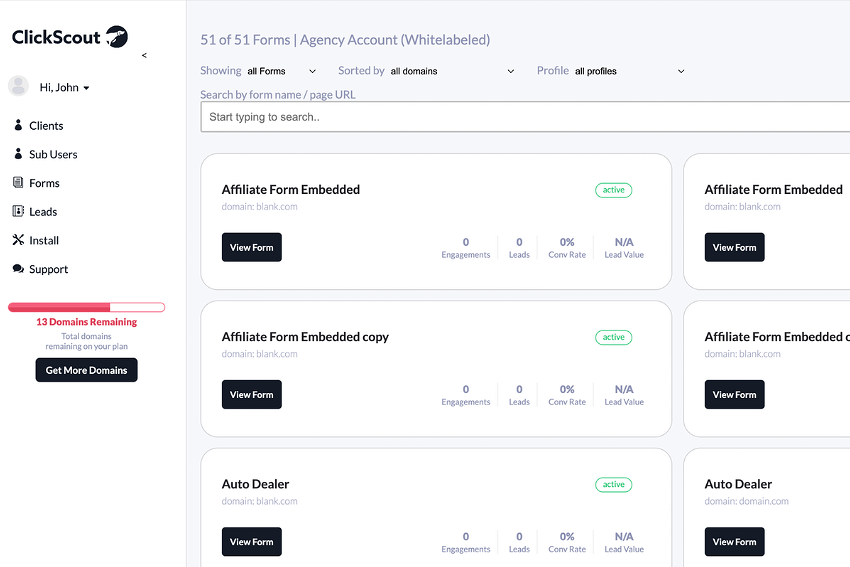 The last thing you want to do is sacrifice quality lead info just to make your forms easier to digest. ("Ever since we stopped asking for emails, our outreach has lost some… reach.")
Luckily, GetLeadForms helps you create people-friendly, multi-step forms that make it easy to collect info and qualify new leads.
Get more value out of your forms.