Customer service made fast, fun, and fluent
Introducing the most effective support ticketing system for WordPress. Need to provide superfast, reliable, and efficient customer support? Fluent Support got your back.
Fluent Support is made for those who want to build a robust support system in WordPress
What makes Fluent Support unique?
Product-based support, user's info, automated reply, performance tracking – Fluent Support has everything you can imagine inside a helpdesk system for WordPress!
Designed for support engineers. For better response
Fluent Support made ticket management easy. Agents can filter and sort with many variables to define priority. They can track their progress and see how many tickets are waiting for them.
Instant loading with superfast SPA
Fluent Support is built as a Single Page Application with VueJS & REST API. So it loads fast without any clutter. You can navigate to different pages without experiencing any delay.
Know what requires agents' attention
Your customers should not wait long to get answers. Fluent Support gives a clear view of what to work on. Assign tickets automatically based on products, and reply based on priority.
Better team collaboration, faster support
Ensure efficient support team communication with internal notes. Don't make your support agents dread their job by repeating tasks. Saved replies for repetitive tickets can save countless hours of effective work hours and also faster ticket replies.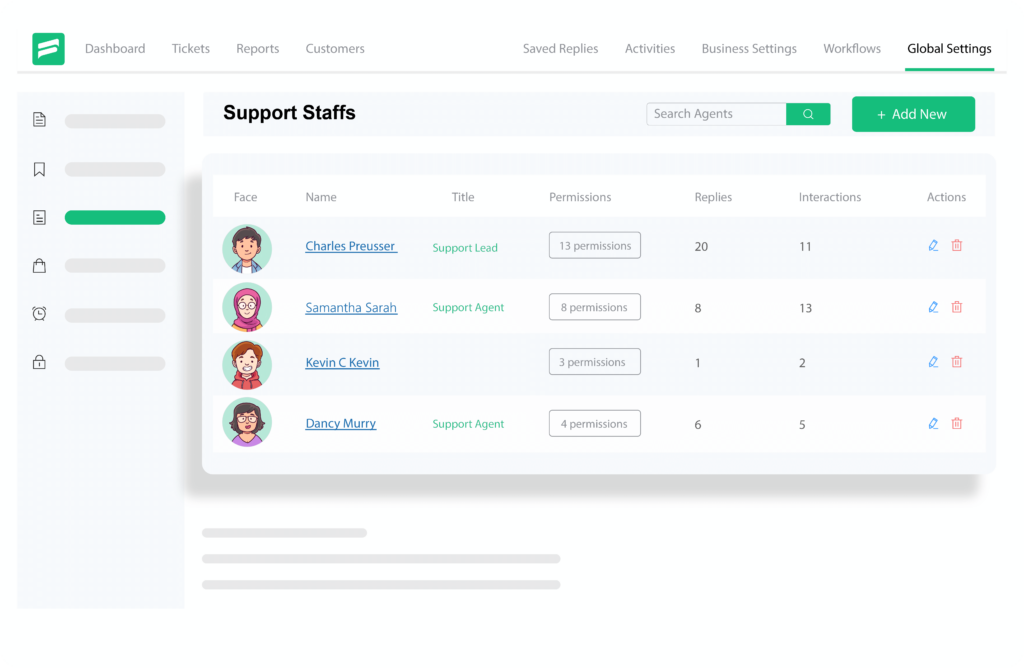 Learn more about your customers with custom fields
Fluent Support comes with a bunch of custom fields on top of default ones. You can use checkbox, radio choice, WooCommerce orders, and other custom fields to collect additional info.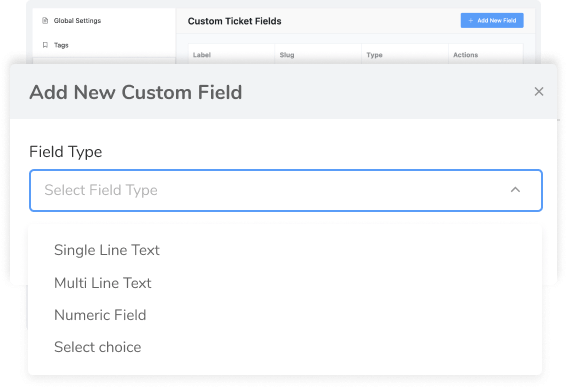 Connect your favorite tools
Fluent Support smoothly integrates with popular e-commerce, membership, CRM, and LMS apps. Respond to customers faster with Telegram, Slack, and Discord.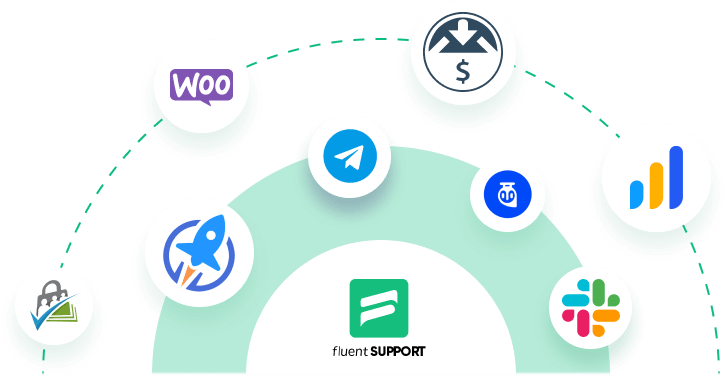 Manage less, work more
Fluent Support can reduce your time managing your support staff. This tool is packed with all the features your support agents need. Now you can focus on other activities since support takes less time.
Automate workflow based on conditions
Trigger actions based on the user's activities. Set in advance automated tasks based on users' submitted tickets. This way, you can design an efficient workflow to automate a lot of tasks.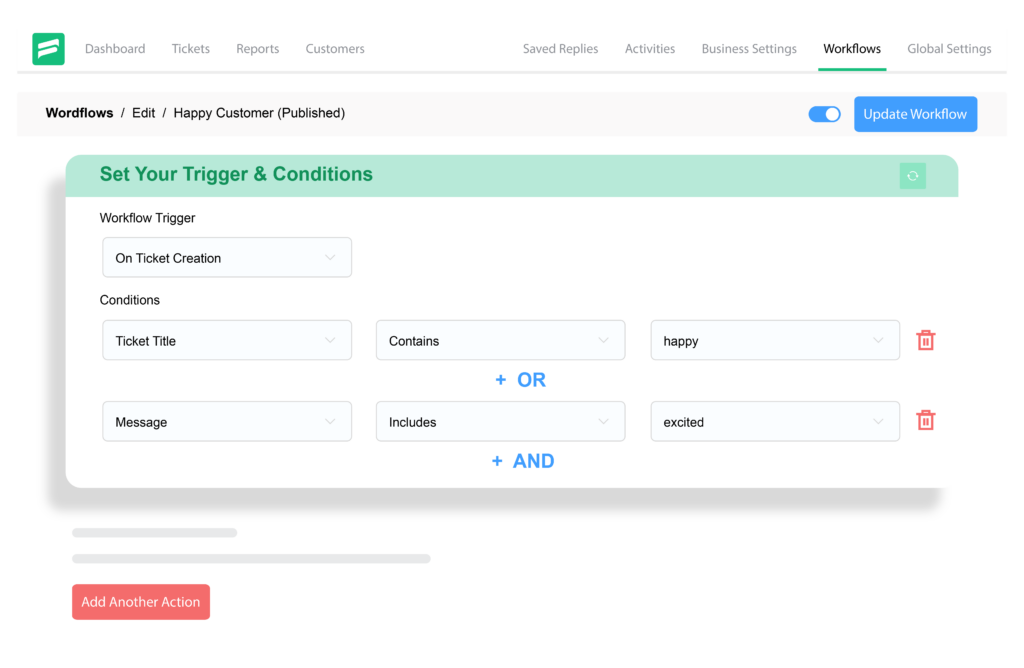 Know your users to provide better support
You can take care of your customers with more attention. Fluent Support shows your customer's details alongside a ticket. Now you can get an overview of their purchase history, LMS progress, or CRM profile.
Let users open a support ticket via email
Allow your customers to create a ticket with an email and send a reply to their inbox without having them sign up! The tickets are managed from the admin dashboard.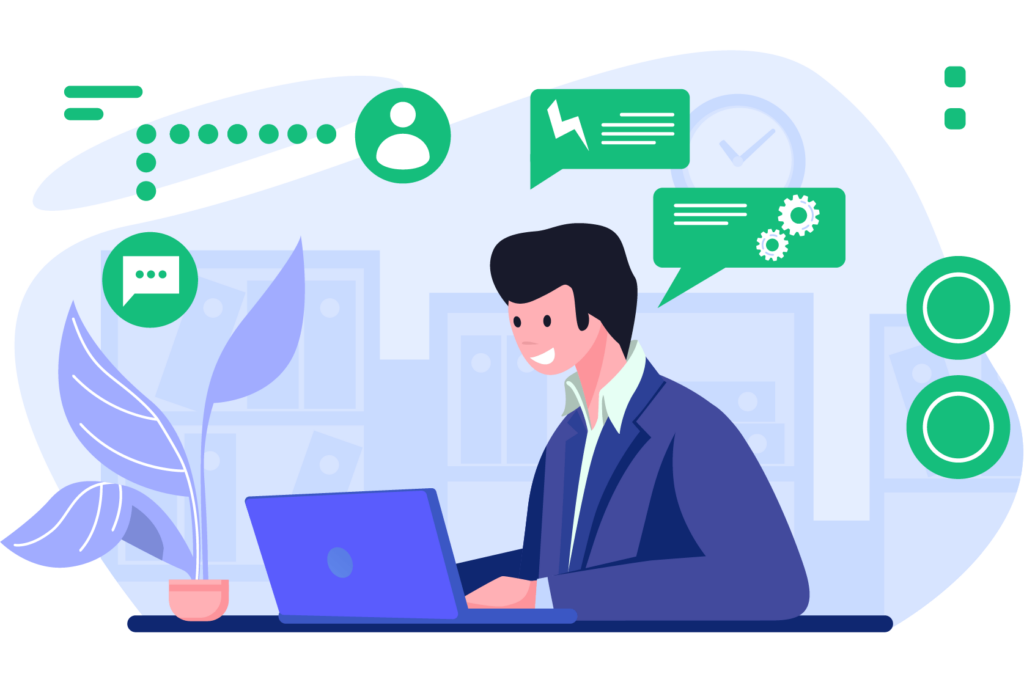 Lifetime licenses start at just $199, however today you'll have the change to get 50% discount and pay only $99.