Create and sell your courses, services, products, or online communities from one platform
Developing an online course is one thing, but building a dedicated community is a whole other ball game. ("I really thought my leadership seminar would bring people together.")
Even with the lessons and quizzes ready to go, you've still got to build a functional website, promote it, and manage everything.
That's why you need a platform designed to make course-building, community-building, and money-making as easy as A-B-C.
Meet EzyCourse.
TL;DR
Build your own white-label website with 250+ themes to sell courses, services, products, and more
Create membership plans, subscription models, and paid communities for your online courses
Overview
EzyCourse is an all-in-one platform for selling courses, services, and products with custom landing pages and email marketing.
Launching online courses, selling products, and creating membership plans for users is a breeze with EzyCourse.
This course builder gives you everything you need to create comprehensive courses complete with lessons and chapters.
You can develop all kinds of class materials including video lessons, audio tracks, PowerPoints, PDFs, and surveys.
Plus, you'll even be able to set up dynamic quizzes for your students, with results displaying in your dashboard.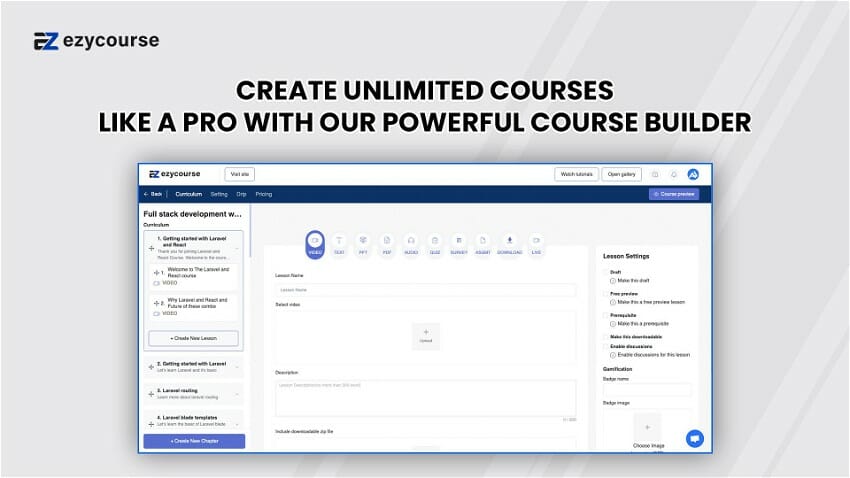 EzyCourse has a simple drag-and-drop builder, so you can build your own white-label website to start promoting your products and services online.
You'll get access to over 250 website templates and interactive blocks to create dynamic landing pages without writing any code.
As a developer, you can even contribute custom blocks and templates to the design library to make some extra cash.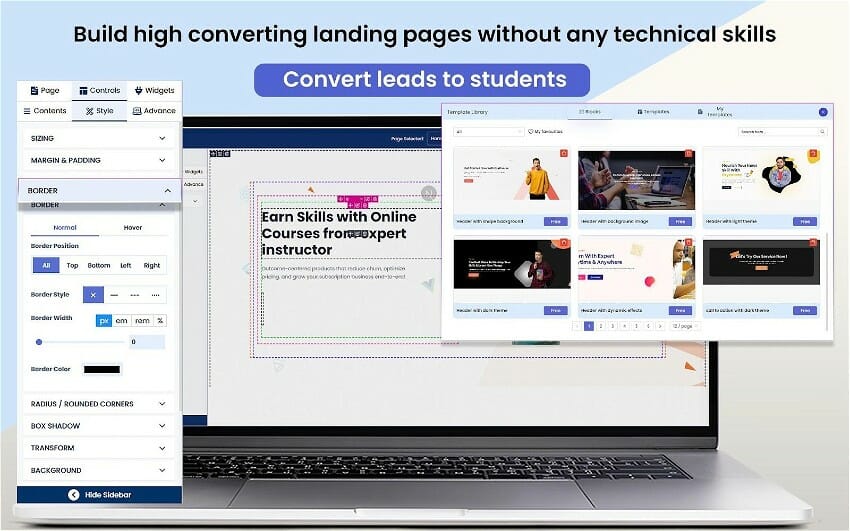 EzyCourse also lets you automate email sequences with event-based triggers like course completion and new enrollment.
You'll be able to segment your email list into unique audiences, so your communication always feels personalized.
Best of all, you can send emails without having to worry about email credits or extra fees.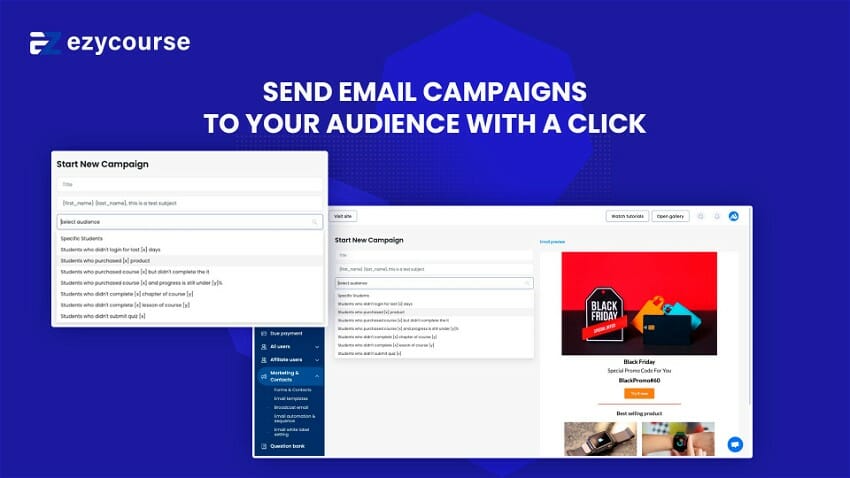 You'll be able to connect with students in a Facebook-like community that makes learning super fun and engaging.
This platform makes it easy to create free or premium communities that you can bundle with any course or product.
And you can customize membership plans and pricing options, like monthly and yearly subscriptions, to monetize your time.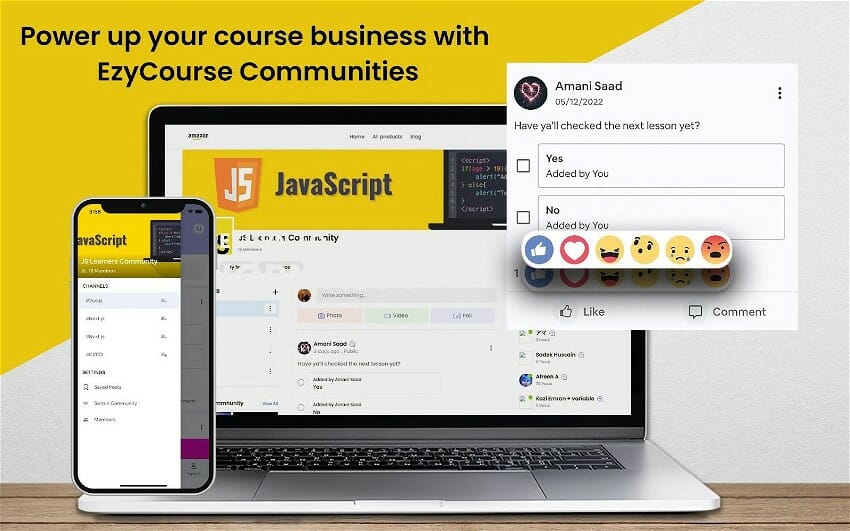 Trying to bootstrap all the coding for your course is bound to land you in a world of glitches. ("Looks like the system gave everyone an F…again.")
Lucky for you, EzyCourse helps you build websites for courses, products, and services without all the technical mumbo jumbo.
Create and sell anything online.