Trying to get your small business to the top of Google search results can feel like you're the new kid trying to win a popularity contest. ("But crocs were really cool at my old school!")
Unfortunately, you don't have the time to keep up with trends and create fresh content all by yourself—and outsourcing to a freelancer is way out of your budget.
You need an SEO writing assistant that can help you optimize your content for the search engines, so you can get more eyes on your brand.
Introducing Dokey.
TL;DR
Crawl your website and optimize pages for search engines to start ranking higher super fast
Get the most relevant SEO keyword lists for your content and analyze your competitors using an automated tool
Overview
Dokey is a powerful writing assistant that uses Natural Language Processing algorithms to help you optimize your content for search engines.
Dokey makes it easy to research what's trending within your industry, so you can create relevant content that ranks high on search results.
Generate powerful SEO keyword lists using Natural Language Processing (NLP), including answers to Google's most-asked questions.
You can also analyze your competitors to see what content strategies are working for them and resonating with your target audience.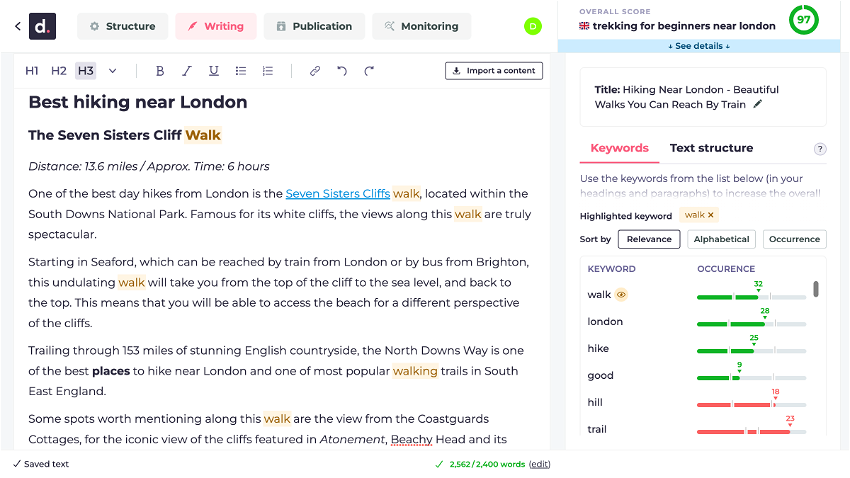 Dokey helps you find new content opportunities and identify existing content to optimize for search engines.
Using Google Search Console integration, this tool can crawl your existing pages and prioritize them based on their traffic potential.
That means you'll be able to focus on optimizing the pages that will drive you the most traffic and boost your rankings on autopilot.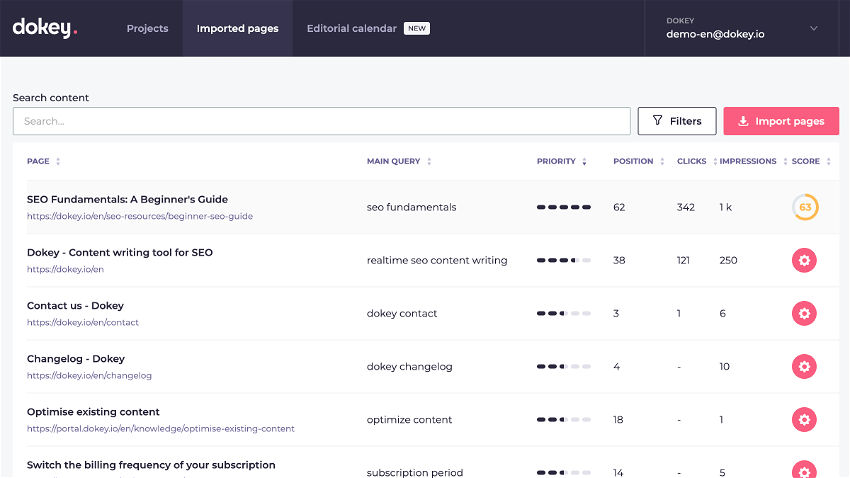 Dokey has a dynamic editorial calendar where you can plan SEO content in advance and get a bird's-eye view of all your work.
You'll also be able to monitor your content's search performance in real time on the same dashboard.
Plus, you can assign pieces and manage team permissions, keeping your projects secure as you work with multiple writers.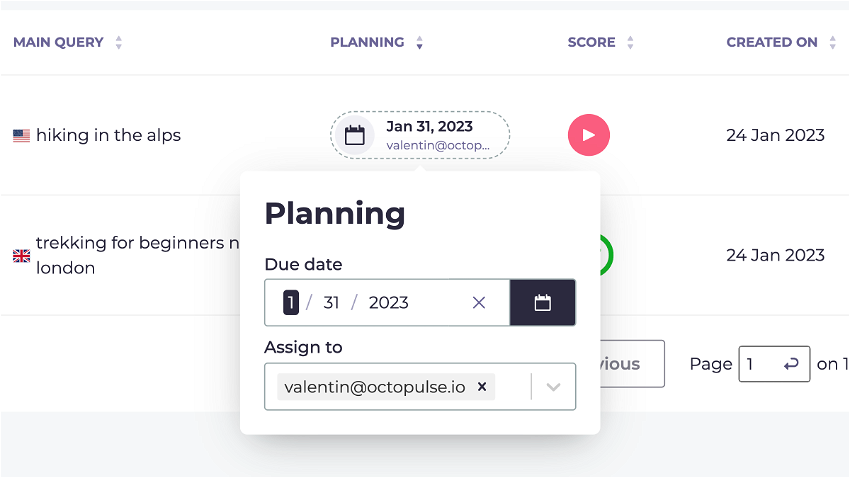 Best of all, Dokey is packed with tools to help you optimize the content and structure of your articles for search engines.
Arrange heading tags in just a few clicks, which improves your page's user experience and crawlability.
You can also get smart synonym suggestions to create content that's semantically rich, all without overusing the same keywords.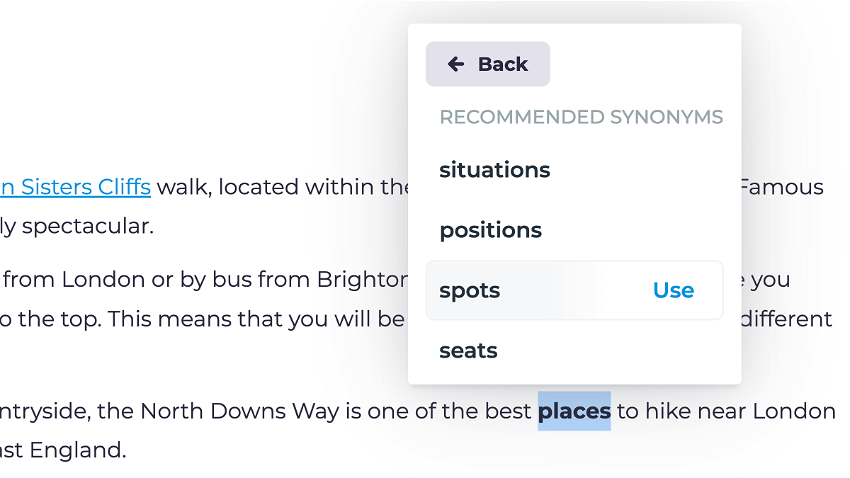 Without the right tool, figuring out what content will rank high can feel impossible. ("Sorry, I can't hangout. I have to keep scrolling through TikTok, Twitter, and Instagram.")
Thankfully, Dokey helps you create engaging content that's optimized for SEO, so you can boost your brand's visibility in record time.
Drive more traffic to your site.