Effortlessly build powerful, limitless websites from scratch—no coding required.
Are you wasting all your web development time waiting for things to load or finding workarounds for third-party tools? ("It's all being held together by coffee and my Bill Gates prayer candle.")
Most code-free development tools only work for building really basic sites—and if you want to do more than that, you're on your own.
Lucky for you, there's a user-friendly, code-free builder that makes it easy to create awesome websites packed with advanced features.
Say hello to Divhunt.
TL;DR
Add website features using free plugins, custom code, and third-party integrations
Quickly build websites packed with powerful features and integrations—all without writing any code
Overview
Divhunt is a no-code web builder that lets you create custom, responsive websites with tons of advanced features in just minutes.
With Divhunt, you get a visual website builder without any technical limitations, so you can build your dream website code-free.
Don't worry about sacrificing the performance of your site—this tool lets you create unlimited, fast-loading static pages in a snap.
Plus, it's super easy to customize the appearance and components of your site, especially if you know your way around some CSS.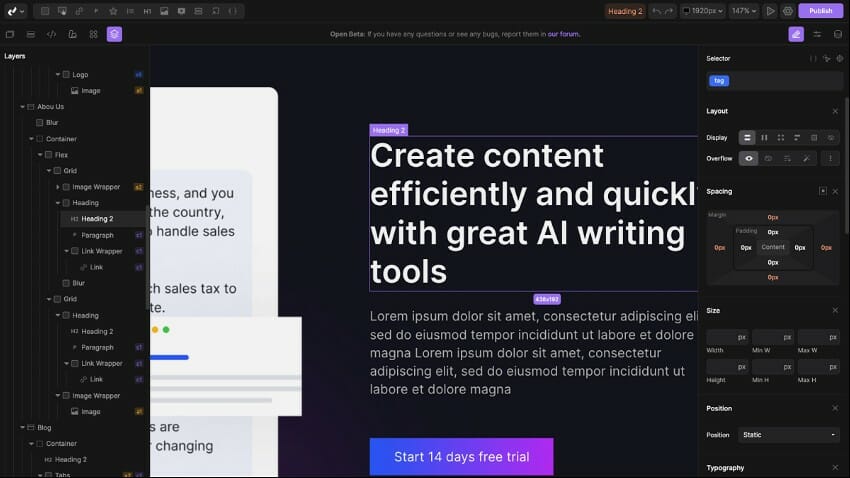 Using the free-form canvas, you can build websites in whatever view suits your dev process. You can even work on multiple pages at once!
You'll be able to preview updates in real time from another tab to make sure they're perfect before going live.
Your published website will always load pages quickly as you switch between them—no matter how many pages you have.
Divhunt also lets yougive visitors a seamless user experiencewith zero refresh time, so it's a piece of cake to navigate your site.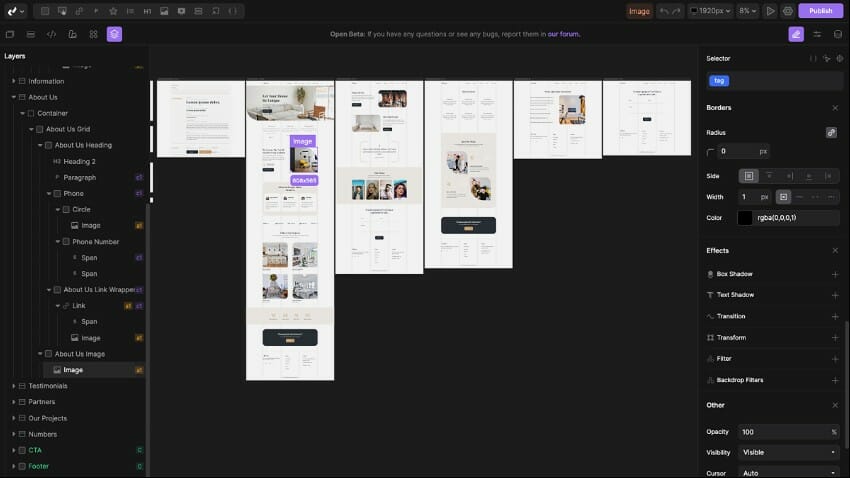 Even with the perks of no code, Divhunt is still developer-friendly for those who want the flexibility of custom coding.
You can easily add any website features you want using native plugins, custom code, or third-party integrations.
And you'll be able to build custom plugins or templates to sell on the Divhunt marketplace, helping you build your rep and tap into another income stream.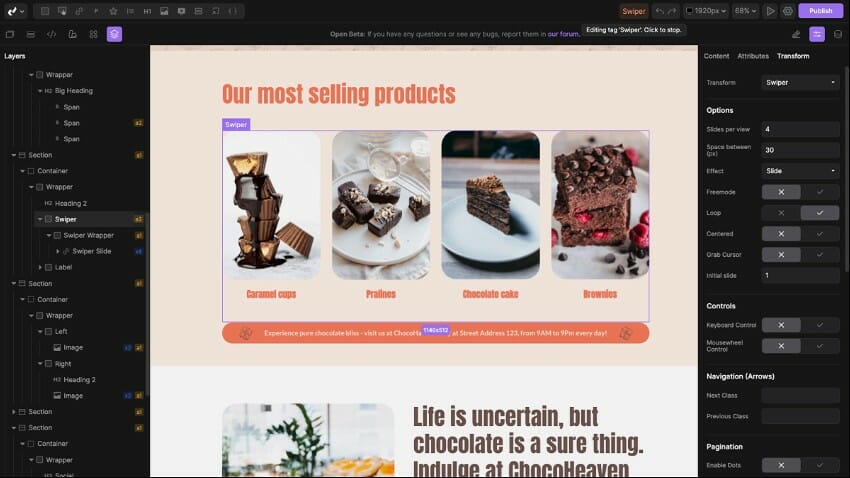 Best of all, you can customize the settings across all web projects to keep your sites aligned with your brand and relevant on search engines.
Invite your whole team to work on projects with live collaboration features that let you see everyone's activity in the moment.
You can also allow unlimited collaborators to work on projects at the same time, without any performance or technical issues that slow down your progress!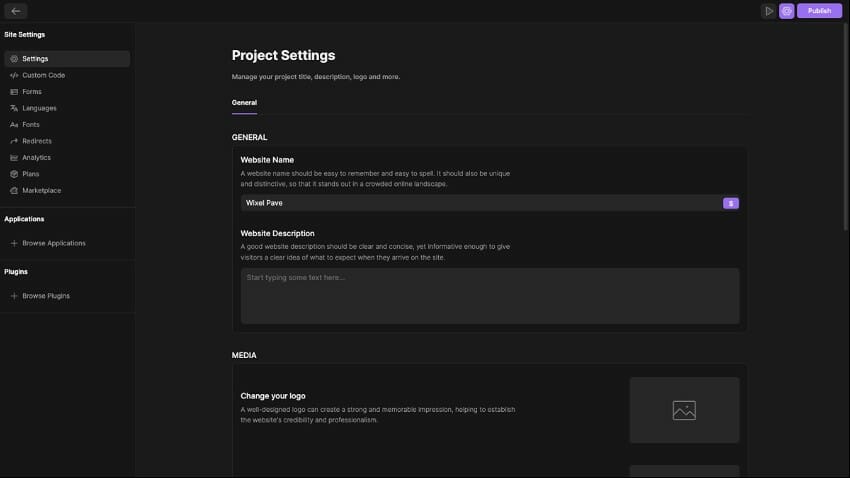 Code-free solutions that have limited functionality mean you're trading one set of problems for another. ("It's Choose Your Own Adventure: Workflow Bottleneck Edition.")
Good thing Divhunt lets you create high-quality websites packed with unlimited pages and advanced features—no matter your coding experience.
Build your dream website fast.