Eliminate background noise and enhance audio quality on calls and recordings with this AI tool
Nothing can ruin a work call like random background noise. ("Sorry, this is the only time my neighbor has to vacuum, play the trumpet, and practice tap dancing.")
Remote meetings are so popular because of the convenience, so scheduling important conversations during late-night quiet hours doesn't make any sense.
If only there was an AI-powered tool that could isolate your voice and make it sound like you're speaking in absolute silence.
Make way for CrystalSound.
TL;DR
Improve the sound quality of audio files with AI-powered noise removal for crisper narration and podcasts
Suppress all background noise and other voices for crystal-clear audio during calls and online meetings
Overview
CrystalSound is an AI-powered tool that eliminates unwanted noise and enhances audio quality on calls, online meetings, and recordings.
CrystalSound can suppress all background noise automatically, including animals, construction, and loud appliances.
Take it a step further and train the AI to isolate your voice even when others are talking nearby, which is perfect for crowded co-working spaces.
You'll be able toaccess this app on any desktop operating system, including Windows, MacOS, and Linux.
And because CrystalSound integrates with any app that uses your microphone, like Microsoft Teams, Zoom, Google Meet, and Slack, it'll fit right into your tech stack.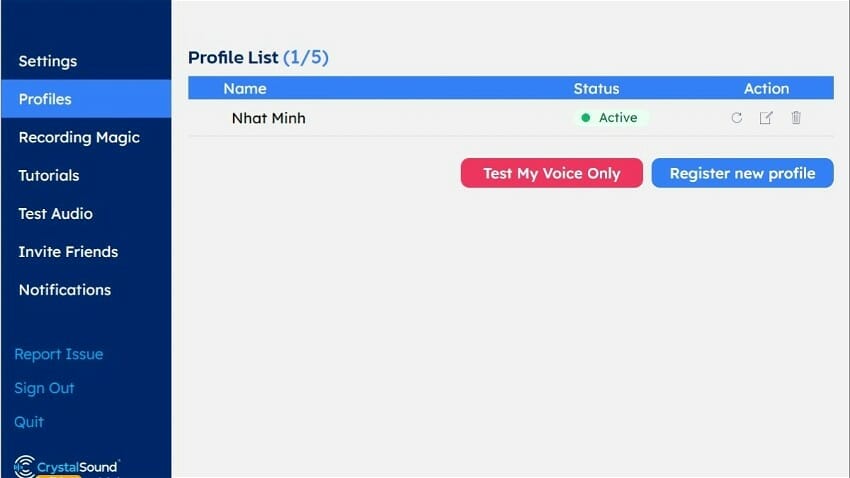 CrystalSound also helps you eliminate background noise on the other end, making it easy to hear folks, no matter what's going on.
This is super useful for call centers and other customer support roles where hearing the other person clearly can yield faster results.
You can adjust the strength of noise removal with a simple slider, letting you remove anything from car horns to loud barking in their living room.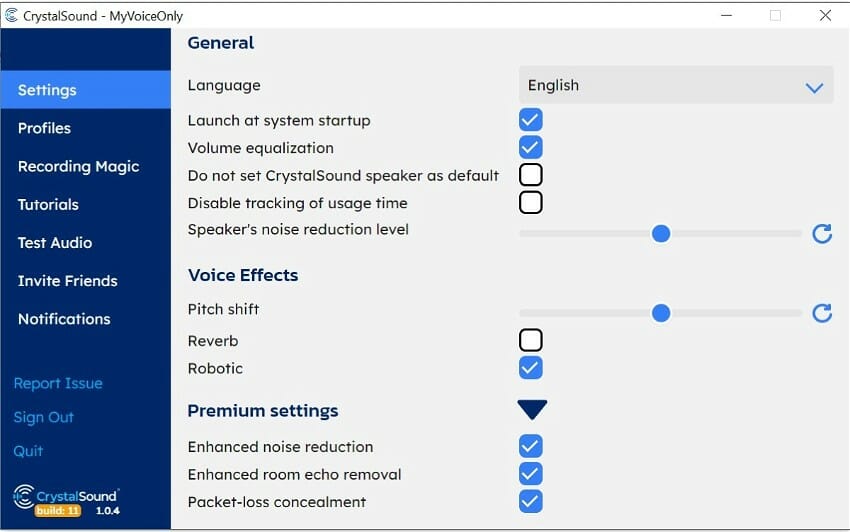 With CrystalSound, you can also apply fun effects like reverb or a robot filter to your voice with just one click.
So whether you're a voice actor going for a spooky vibe or trying to add some life to a Zoom meeting, this app has you covered!
Plus, you can activate useful effects such as echo removal or even voice smoothing to help reduce choppy audio when your wifi is acting up.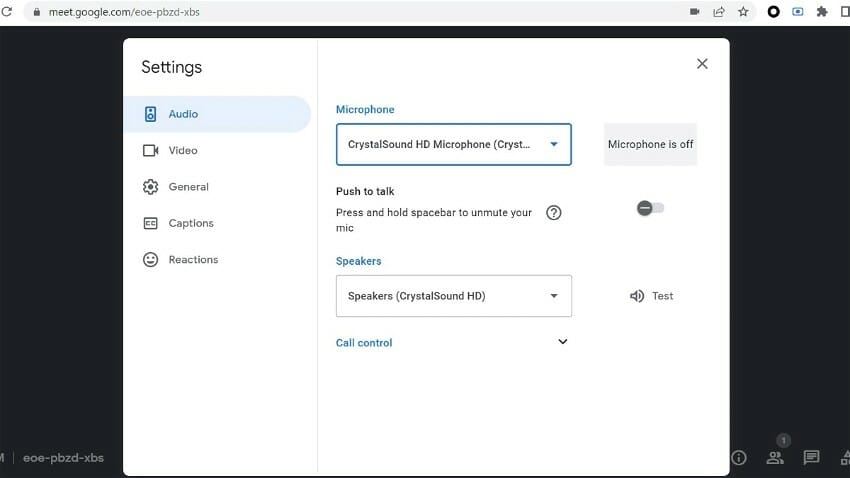 Best of all, CrystalSound lets you apply voice isolation and noise removal to audio recordings in seconds—no fancy audio editing tools required!
This feature works with audio files of any length, ranging from a few minutes of narration to hours of podcast audio.
You can also equalize volume across the clip to raise the audio when it's too low and reduce it when it's too high for a better listening experience.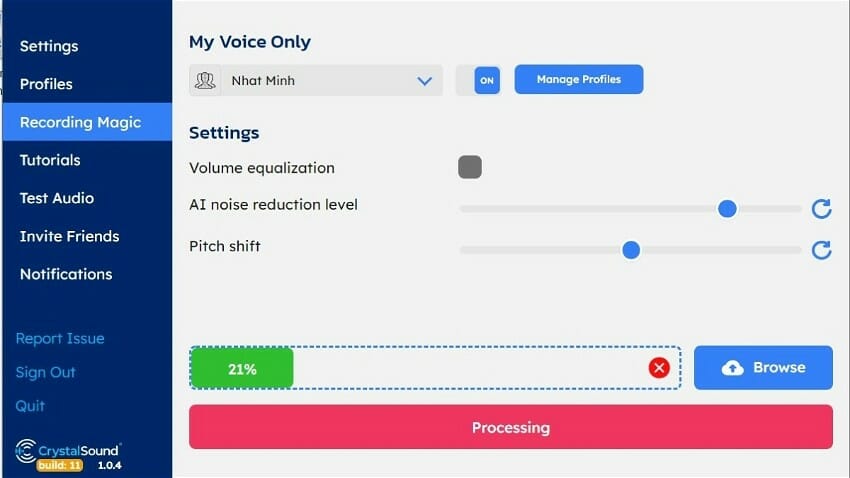 You should be able to jump on a call anywhere, without shushing the folks spilling tea next to you. ("My whole team can hear you and they've got questions about your cousin's boyfriend.")
That's why CrystalSound uses powerful AI technology to remove all unwanted background noise during calls, audio recordings, and online meetings.
Let your voice be heard.