Efficiently respond to any message across all your favorite platforms with this AI chat assistant
It's hard to zoom through all your tasks when your notifications are blowing up. ("Turns out the price of popularity is carpal tunnel.")
And because you can't meaningfully reply to everyone all by yourself, you're missing out on opportunities to foster genuine connections.
You need an AI-powered tool that can handle all your communications, so you're always sending the right message to the right person at the right time.
Say hello to ConversAI.
TL;DR
Instantly respond to any message with just one click and summarize lengthy messages to understand the gist
Integrate with your favorite messaging platforms and keep conversations engaged across the web
Overview
ConversAI is an AI-powered chat assistant that integrates with messaging platforms, so you can respond to any message with just one click.
Thanks to the power of AI, this smart assistant lets you respond to every message with just one click.
Say goodbye to stressing over the perfect reply! ConversAI generates articulate, relevant responses for you.
That means you'll be able to keep folks engaged around the clock without burdening your support team.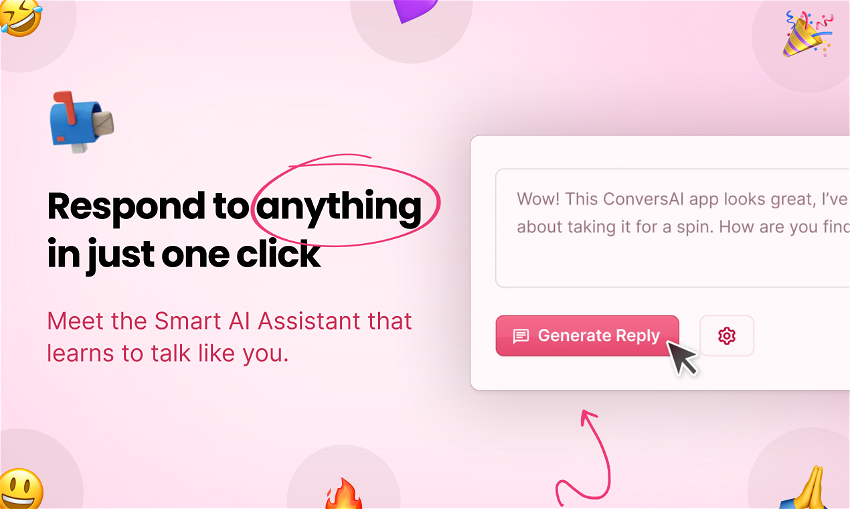 ConversAI can automatically detect the tone of your conversation, creating responses that feel like a real person wrote them.
This tool can whip up engaging responses that match your communication style, so folks feel understood and supported.
And because sometimes words aren't enough, you'll even be able to add emojis and gifs to your responses.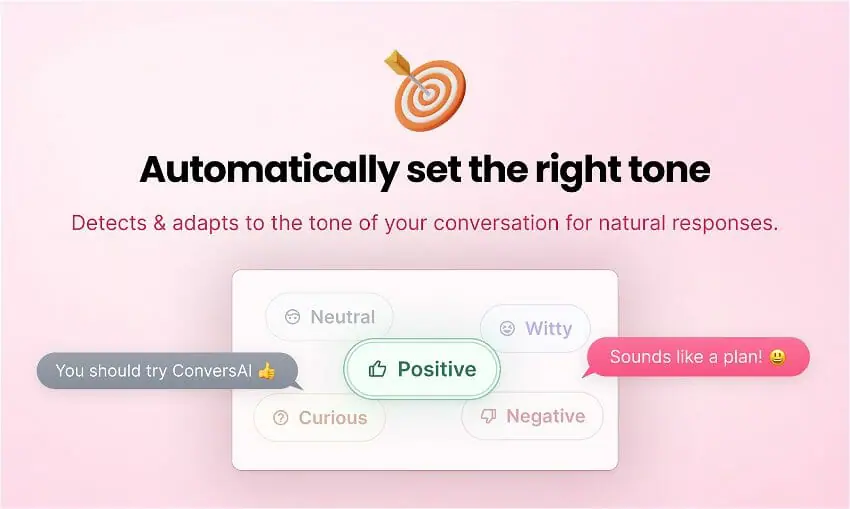 In addition to cutting down your response time, ConversAI also helps you read those dreaded long walls of text.
With just a click of a button, this assistant can summarize lengthy messages, giving you only the most important information.
Think of it like your ultimate chat cheat code! You can still stay connected without reading all those looooong messages in your inbox.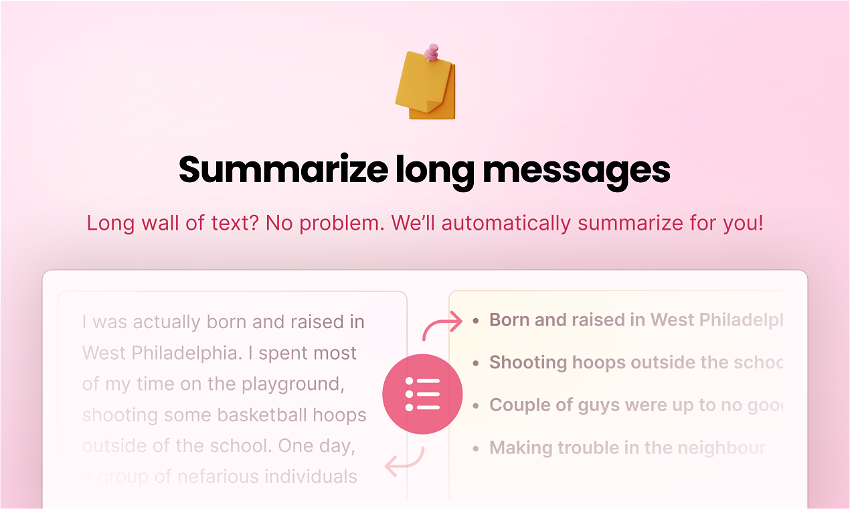 Best of all, ConversAI integrates with tons of messaging platforms, including one-click integration with Twitter and Gmail.
You'll be able to access the tool from its web app via Chrome extension to tap into more conversations than ever.
And because this platform is multilingual, you can communicate in multiple languages and build connections all over the world.
It doesn't matter who you're talking to, chatting all day is exhausting. ("Sorry I forgot to text you back, I was sleeping.")
Good thing ConversAI is there to help you optimize your digital communication and reply to messages on any platform in a snap.
Chat smarter, not harder.