Automate your content strategy with this AI-powered content toolkit
Just like making a perfect pancake every time, there's an art form to writing consistently engaging content. (And the first in the batch is usually a monstrosity.)
But you don't have the capacity or bandwidth to keep churning out captivating blog posts, ads, and email campaigns.
To grow your brand, you need a superhuman way to create fresh content that drives traffic to your site.
Say hello to ContentBot.ai.
TL;DR
Automate your content creation process by building simple to complex workflows and letting AI take care of the tasks
Import files to upload large amounts of data and run prompts in bulk, speeding up your content strategy
Overview
ContentBot.ai is an AI-powered content toolkit that lets you automate content creation, build workflows, and import files in just a few clicks.
ContentBot.ai lets you automate your content creation process with triggers, actions, and filters that you can link together to create any type of content.
That means you can create daily or weekly automated blog posts without any manual planning or drafting.
You'll even be able to simplify your content workflow and let the AI complete marketing tasks in the background for you.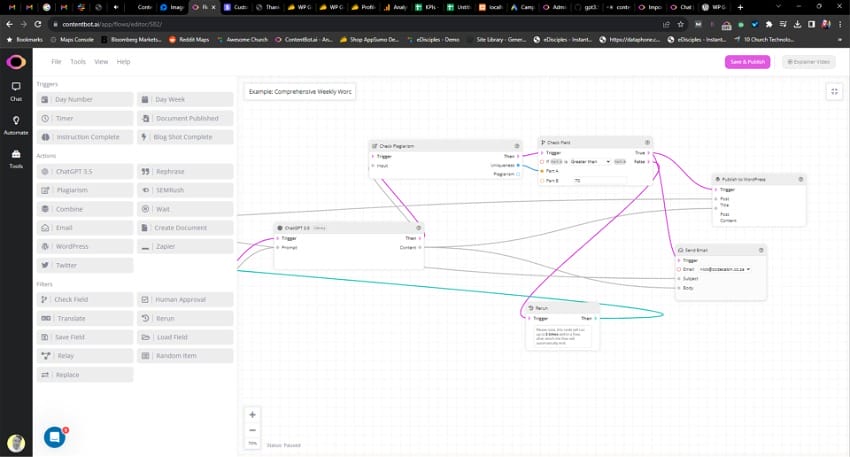 ContentBot.ai also has a handy import feature that lets you transform your existing files into content in just a few clicks!
You can upload large amounts of data and run prompts in bulk to speed up the content creation process.
And because you'll receive your outputs as CSV files, documents, or emails sent straight to your inbox, you don't have to worry about anything slipping through the cracks.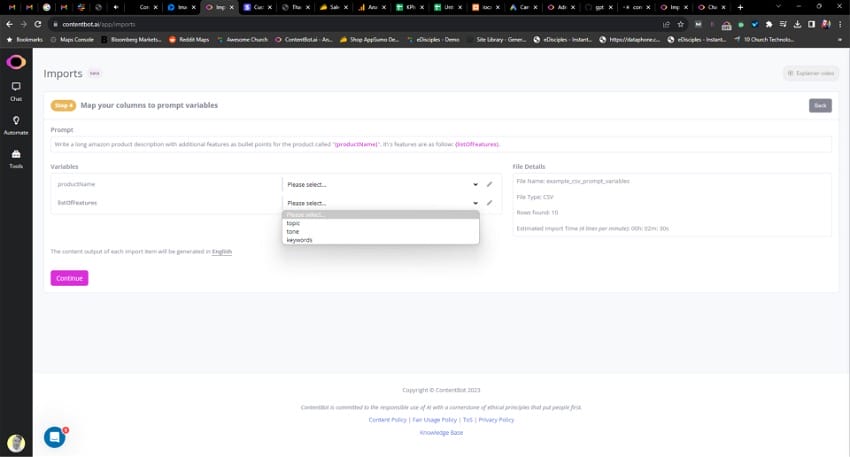 ContentBot.ai can even interpret or summarize data from large PDF files, saving you tons of time.
Using the drag-and-drop style AI writer, you can streamline your long-form blog content process and generate up to 250 words at once.
Plus, you'll be able to write in over 110 languages to reach new markets in your audience's local tongue.
This toolkit also has a blog bundle feature that lets you create up to 50 blog posts with the click of a button.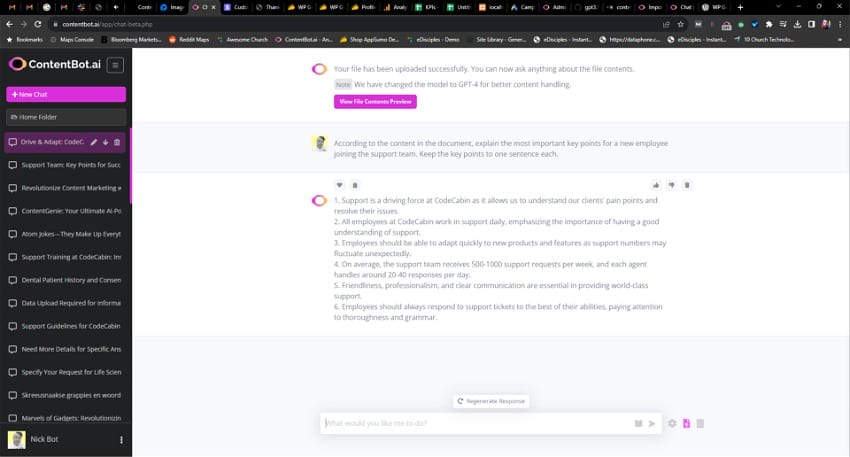 Even better, you can create AI-generated landing pages, marketing content, and more in a snap with ContentBot.ai.
Not sure where to get started? Tap into the Prompts Library to jumpstart your AI writing journey and churn out winning content.
That means you don't have to miss deadlines or reschedule tasks because of your writer's block—ContentBot.ai makes it easy to dive into your work right away!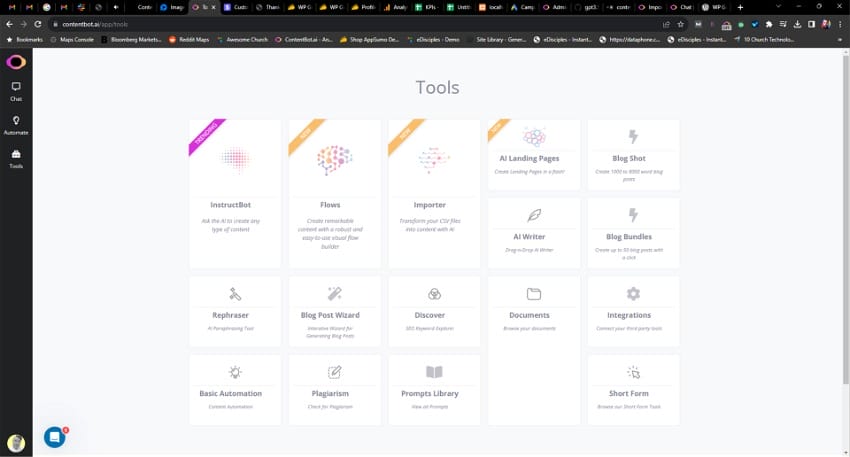 Content is king, and the desire for high-quality content at a large scale isn't going away any time soon. ("It gives me carpal tunnel just thinking about it…")
Good thing ContentBot.ai is packed with powerful features to help you automate your content creation at scale.
Run your content strategy on autopilot.