Boost lead generation and increase sales with a customizable click-to-call widget
Getting inbound calls from customers shouldn't feel like a TBT to waiting for your crush to call your Motorola Razr. ("Maybe they're waiting for their mom to get off the phone?")
The truth is that it can be frustrating and time-consuming for customers to give you a call—even when they're big fans of your business.
If only there was a click-to-call widget that made the call process a breeze, so you could streamline lead generation with one-click calls and keep tabs on employee performance.
Say hello to Callback24.
TL;DR
Collect contact information and automatically call leads back within 15 seconds using the Facebook Lead Ads integration
Analyze employee performance to keep tabs on who is driving the most sales and who needs more support
Overview
Callback24 helps you convert site visitors to callers and track employee performance, letting you generate more leads in record time.
With Callback24, you'll get everything you need to improve lead response time, track employee performance, and optimize digital marketing campaigns.
Enable this customizable widget on your website to collect contact information and convert visitors to callers in one click, making it super simple for customers to get in touch with you.
You'll also be able to take advantage of different call-to-action mechanisms like dynamic popup windows to move customers down the sales funnel.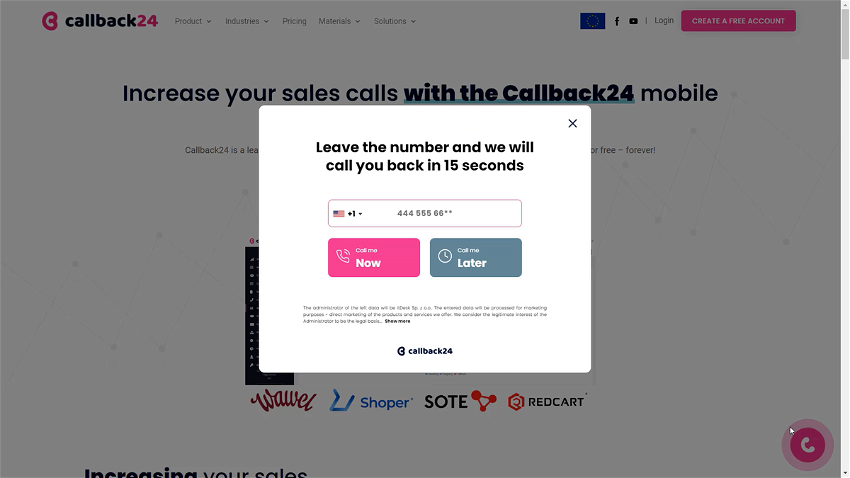 Say goodbye to manually contacting leads! Callback24 integrates with Facebook Lead Ads, so you can collect contact information and automatically call leads back within 15 seconds
That means you'll be able to receive instant alerts for every lead and follow up with them in just one click.
And in addition to saving tons of time on busywork, you can also analyze the your campaigns and optimize budgets.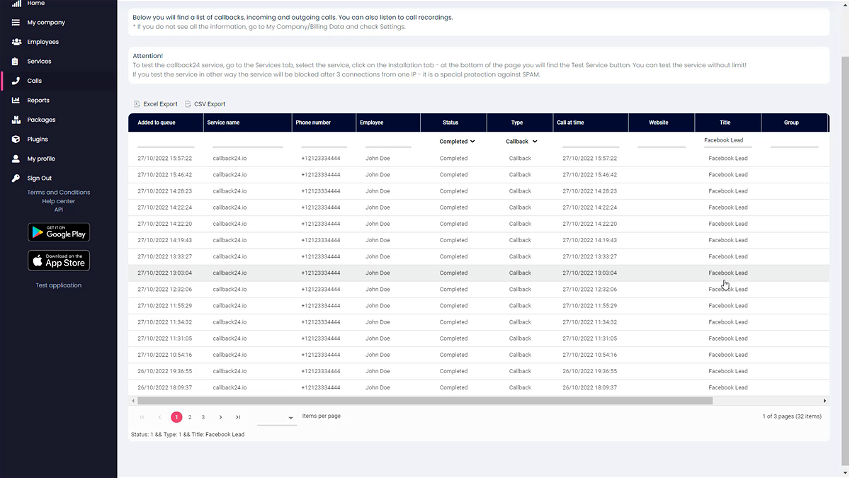 Callback24 also has a phone tracker that lets you keep tabs on employee performance, so you can see who's driving the most sales and who needs more support.
Plus, you can share your contact information with your CRM using Zapier or native integrations like HubSpot, ensuring that your records are literally on the same page.
Best of all, you can analyze calls verify their duration, and even tag calls by the campaign to learn which ones are the most effective.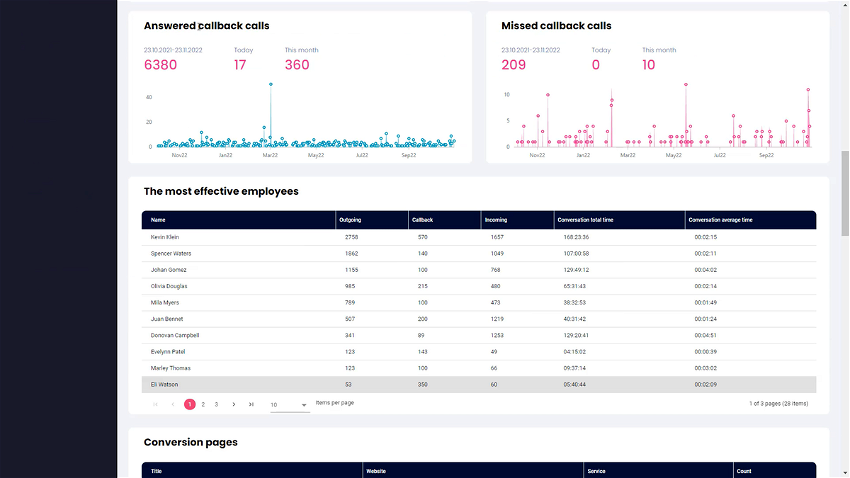 Thanks to the Google Analytics integration, you can identify the ad campaigns driving leads, so you know exactly where to spend your marketing budget.
Evaluate the call history from different advertising channels and then compare the impact of each traffic source.
And because this tool helps you understand the buyer's journey and track all your campaigns, you'll be able to boost your conversion rate without breaking a sweat.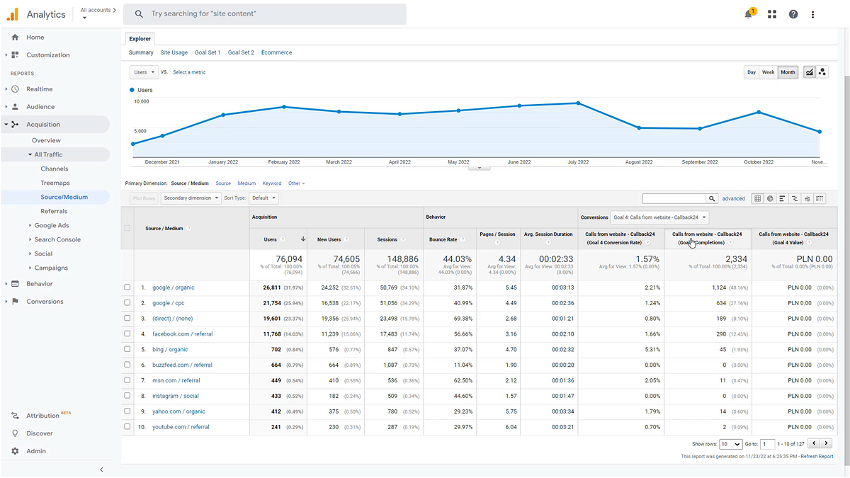 You don't want to risk losing interested prospects just because your contact service system is stuck in the past. ("Ooh, smooth jazz hold music! My favorite!")
Luckily, Callback24 makes it a breeze to improve lead response time and provide a seamless customer experience so you can drive more conversions.
Make the right call.