Communicate Effectively with Screen Recordings
Record & Share your Screen with E2E Encryption – No installation needed
You are sending emails back & forth to communicate with your clients and customers. How is that working out for you?
It only ends up in more & more emails for you to read and write.
Visuals make the content more catchy, fun, or interesting. Instead of repeating things over & over as text, record the video and send them over.
Introducing Calipio
Product highlights:
Record, Edit & Share Unlimited Videos
No installation required & works on all browsers
Alternative to: Loom
Best suited for Sales People, Support Executives, Teachers, Freelancers
Once the recording is completed, you can either download the record video, and upload to youtube, or your favorite video hosting tool.
Alternatively, you can use the unique URL that Calipio generates which you can share with your recipients.
Calipio also makes it easy for your recipients to share this video with their friends & peers (if needed) by including the social share buttons.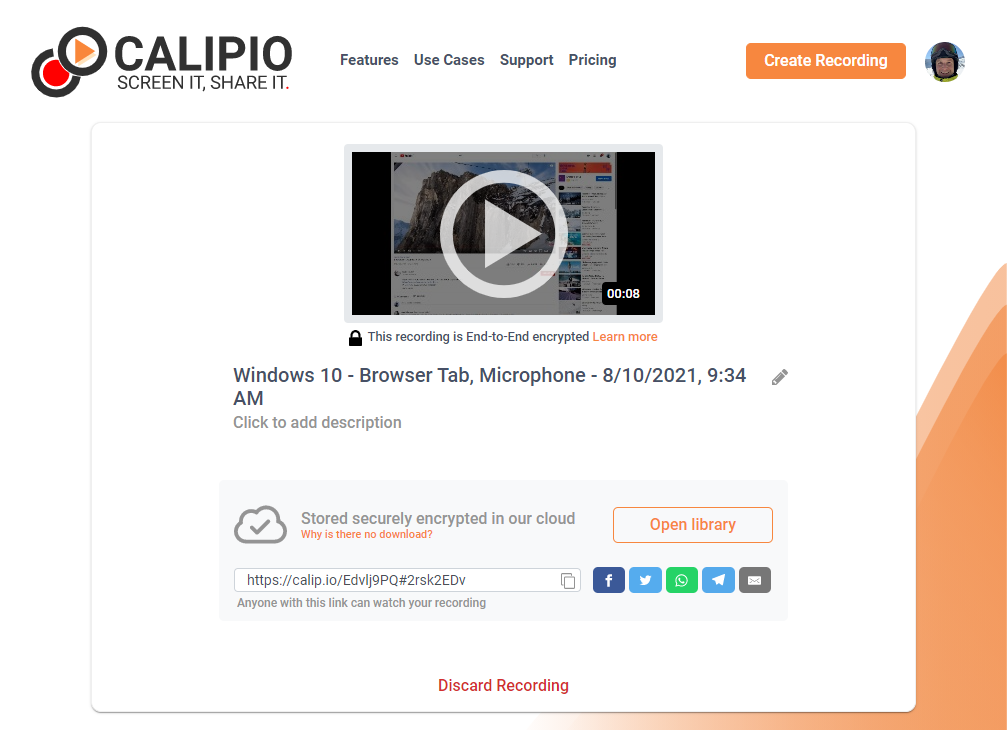 Working with a team, and having to create all the videos all by yourself is not doable (unless you operate solo)
You can invite your team members to join your library, and they can start recording the videos as well.
And you will have access to all the videos recorded by them as well.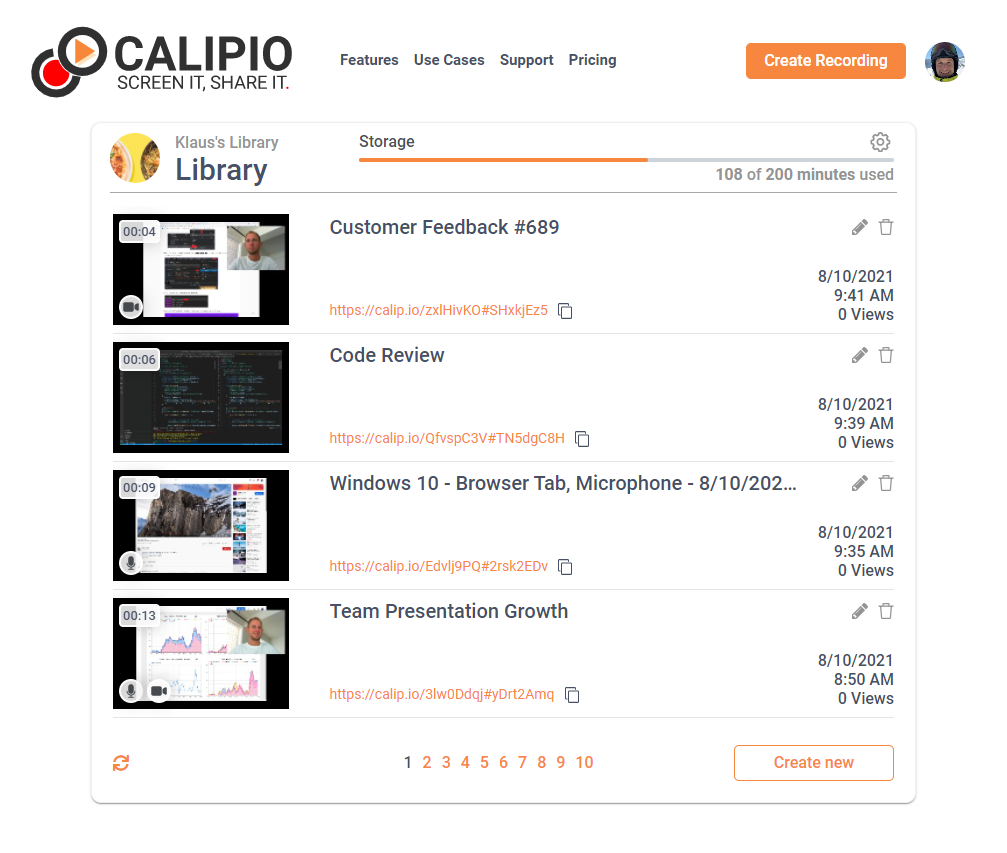 Plus, you can use your Custom branding instead of Calipio branding when sharing the links with everyone.
Normally, you would have to shell out $59 per month to record & store upto 2,500 minutes, for 100 users.
Today, you get a very, very special deal to store upto 2,000 minutes for $25/lifetime that comes with unlimited users.
And you can stack 3 deals to get Unlimited minutes.