Plan, run, and recap interactive meetings and breakout sessions packed with engagement tools
Let's be real, most conferencing tools feel like they were only designed for stuffy board meetings. (Ironic, since we're all wearing sweatpants.)
Because attendees can't meaningfully interact or collaborate with each other, your meetings feel more like a glorified FaceTime call.
Wish you could upgrade your meetings using a platform that's packed with interactive tools that drive audience engagement?
Introducing Butter.
TL;DR
Add emojis, sound effects, polls, flashcards, and GIFs to make your meetings fun and engaging
Open tools like Miro, Mural, Google Docs, or YouTube during your video calls
Overview
Butter is a video conferencing platform that lets you plan, host, and recap dynamic meetings people actually want to attend.
With Butter, you'll be able to host video meetings that your team will actually want to attend!
Use emoji reactions, sound effects, polls, flashcards, music, and GIFs to keep everyone engaged during the call.
Thanks the hand-raising features, you can minimize interruptions and let the host know when someone has a question, comment, or idea to share.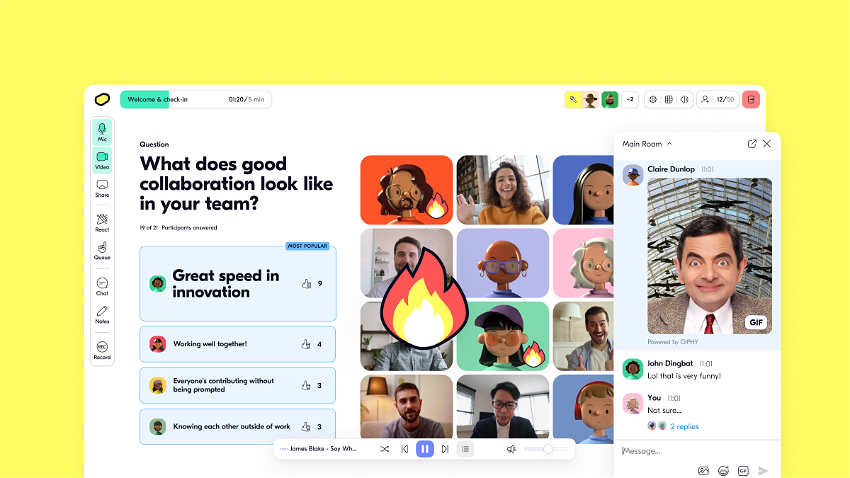 Butter makes it a breeze to host any virtual meeting, including workshops, training sessions, weekly standups, and town halls.
You'll be able to connect to Miro or Mural while running brainstorming sessions, design sprints, and retrospectives.
Plus, your team can collaborate in Google Docs and watch YouTube without toggling between tons of browser tabs.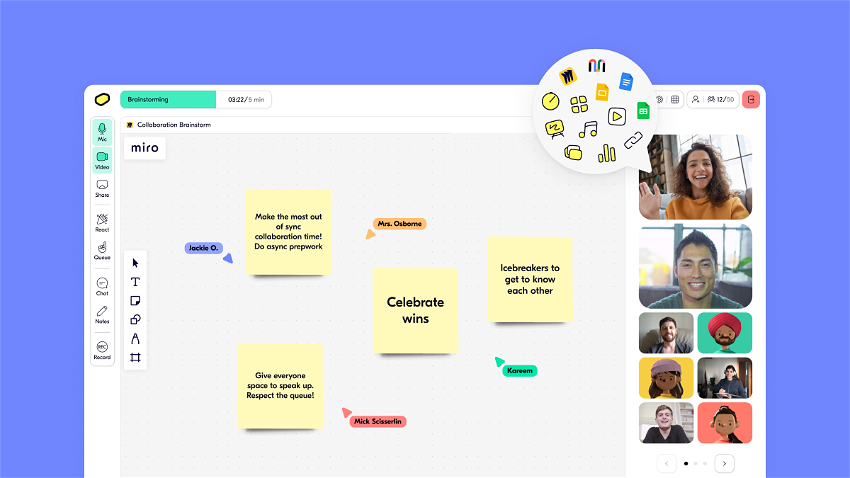 Before every call, you can create a timebox-style agenda, set up meeting tools, and add private notes in advance.
You can even preload tools like polls, breakouts, YouTube videos so you can easily access them during your meetings.
Because Butter lets you customize waiting rooms with music and GIFs, your meetings are sure to be a blast right from the start.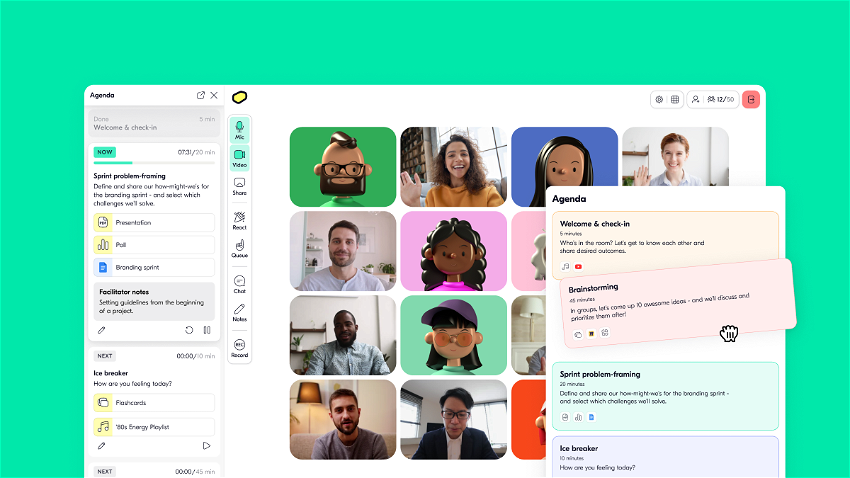 With Butter, you'll be able to prepare breakout sessions in advance or create them during the meeting.
Easily assign tasks, add tools, and create activities for breakout sessions, as well as observe every room without joining them.
You'll also be able to manage help requests, monitor tasks, reshuffle groups, and broadcast messages to every room.
Once the session is over, Butter will give you access to all the recordings, chat logs, and more.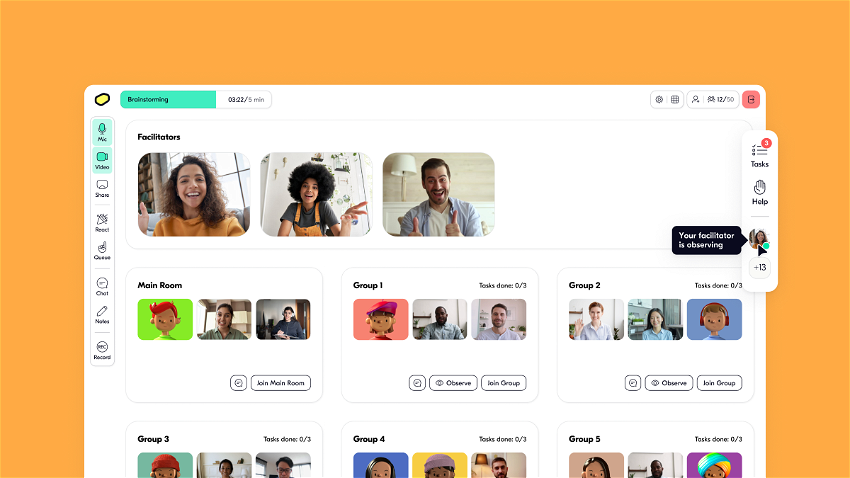 It's hard to feel connected to your team when your meetings sound like a one-way conversation. ("Please. Someone say something. Anything.")
Luckily, Butter gives you everything you need to plan, run, and recap meetings that people actually want to attend.
Run more engaging sessions.