Create branded booking pages that you can embed on your website or share on social media
When you're trying to book more calls with prospects, it helps if you can actually get them on the phone. ("Maybe they lost my number! Or their phone died! Or both!")
Once you've landed a new prospect, the last thing you want to deal with is the endless back-and-forth of finding a time, sending along the meeting invite, and confirming everything.
What if you could embed a mobile-friendly booking page on your website and set up SMS notifications for your meetings?
Meet BOOKM.
TL;DR
Create branded booking pages for your services that you can embed on your website or share on social media
Integrate with thousands of apps, and connect to payment gateways like PayPal and Stripe to get paid for meetings
Overview
BOOKM is an easy-to-use booking software that helps you schedule more meetings with your own booking page.
BOOKM lets you launch your own branded booking page, so people know when you're available for meetings.
You'll be able to track all upcoming meetings with your customers, leads, and team members.
This scheduling tool is perfect for organizing strategy sessions, product demos, and property tours.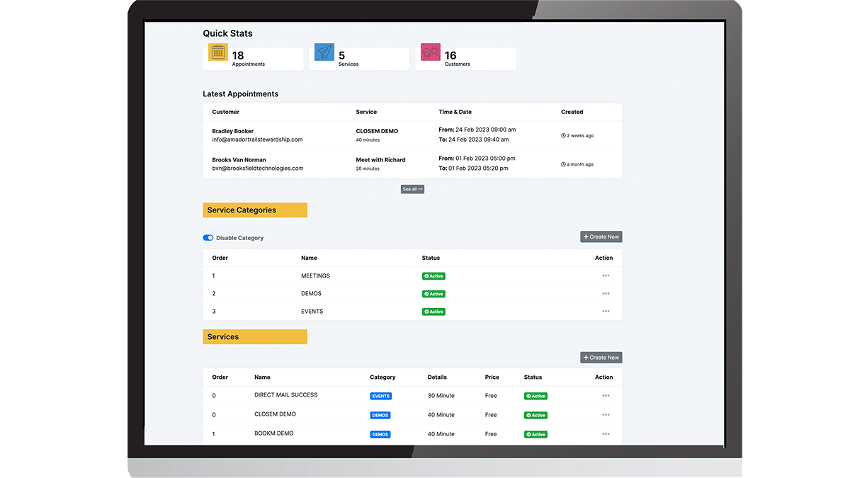 Customize booking pages with your logo, company name, button copy, and brand colors. And let BOOKM optimize them for any device!
You'll be able to capture lead data from site visitors by embedding booking forms anywhere on your website.
Plus, you can create qualifying questions for your meeting invites to learn more about someone's needs, background, or budget.
Want to conduct meetings through Zoom or Google Meet? Just plug in the link, enter the meeting details, and you're all set.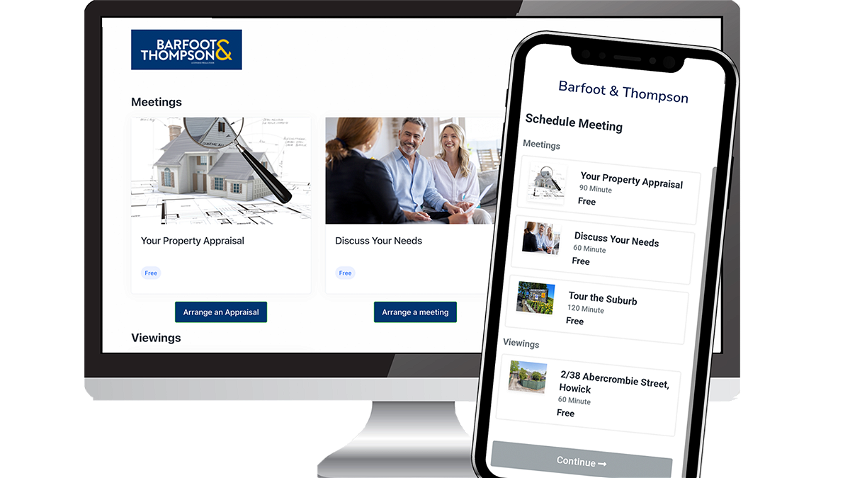 BOOKM lets you set up specific meeting intervals at the same time every week, so you're only booked when you want to be.
You can send attendees unique links to let them book meetings when it's convenient for their schedules.
And on top of recurring meetings, you'll be able to host one-time events like webinars or training sessions.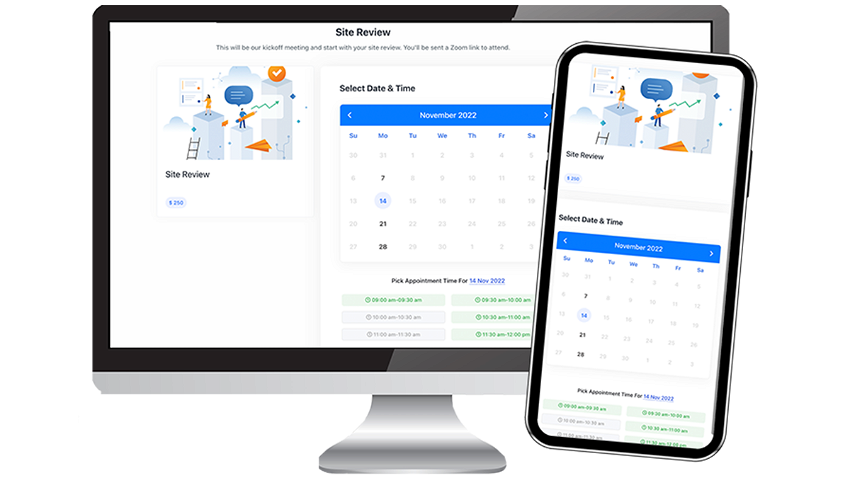 BOOKM synchronizes with your Google, Apple, and Outlook calendars, so you're never double-booked.
You can get paid for meetings or consultations via PayPal, Stripe, Flutterwave, Paystack, and Razorpay.
Best of all, this tool integrates with thousands of apps using webhooks or Zapier. The Twilio integration even lets you send SMS meeting confirmations!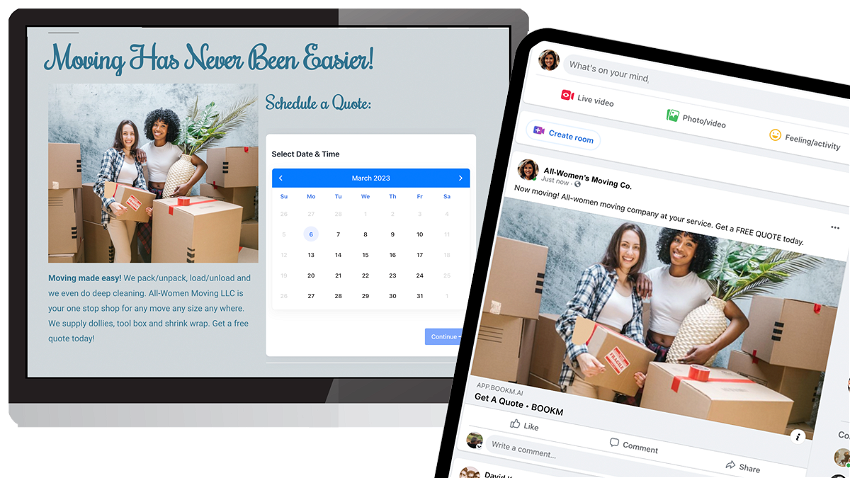 Between hectic schedules or opposite time zones, setting up a call shouldn't feel like an impossible math problem. ("Ugh, time to dig out my calculator.")
That's why BOOKM makes it easy to create booking pages that let people schedule calls right from your website or social media profile.
Book way more calls.