Automate SEO data collection and generate customizable reports for customers in minutes
It's hard to build confidence with your clients when your SEO reports look like you're just learned how to use Excel. ("But I thought the numbers could speak for themselves…")
Unfortunately, collecting and formatting all your SEO data by yourself takes a ton of time—and it still isn't yielding great results.
You need a tool that makes it super easy to connect all your data sources, so you generate high-quality SEO reports in a snap.
Introducing Badger.
TL;DR
Automate SEO reporting and impress clients with stunning visual charts and layouts
Supports third-party integrations with data sources like Google Analytics and Search Console to aggregate customer data
Overview
Badger is an SEO reporting tool for agencies and freelancers that can automate SEO data collection and generate customizable reports fast.
Badger is packed with features to help digital marketers, agencies, and SEO professionals generate comprehensive data reports.
Getting started is simple—just create an account and connect to data sources like Google Analytics, Google Search Console, and Semrush.
You'll also be able to generate stunning visual charts like line graphs and pie charts to represent your data.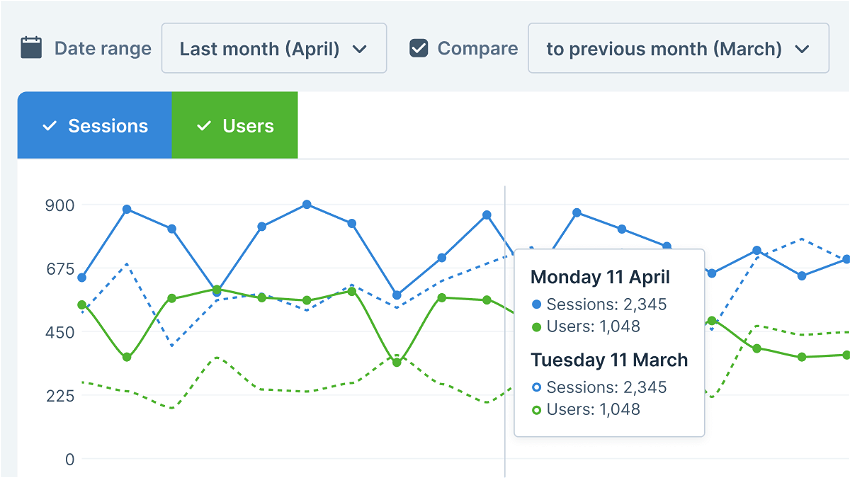 Because Badger lets you select and filter data, you'll have complete control over how your charts look and feel.
You'll be able tochoose a ready-made templateor customize the layout until it fits your project's aesthetic.
Want to add more context to each chart? You can insert comments to walk your clients through a report and save private notes for yourself.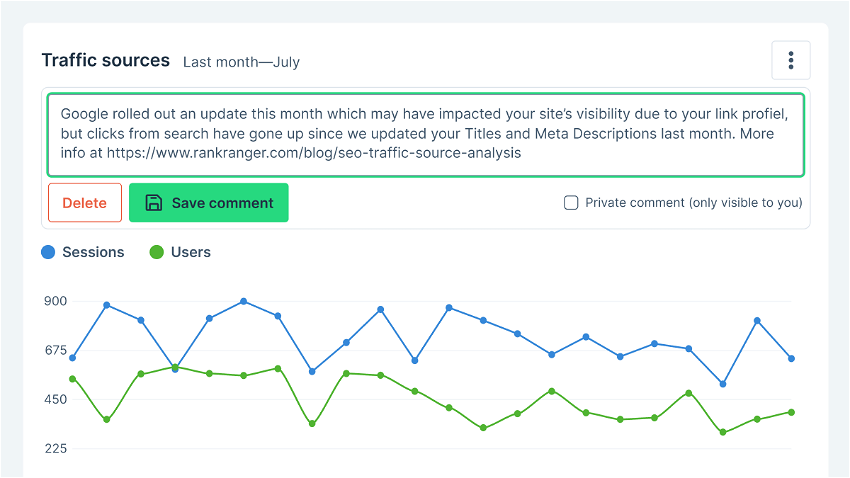 With Badger, you can add logos to your reports, so they look professional and aligned with your branding.
And because you can integrate with Semrush, you'll be able to find data on organic keywords, volume, position, and cost-per-click.
No more copying and pasting low-quality screenshots. This tool makes it easy to generate tailored reports with data-backed insights.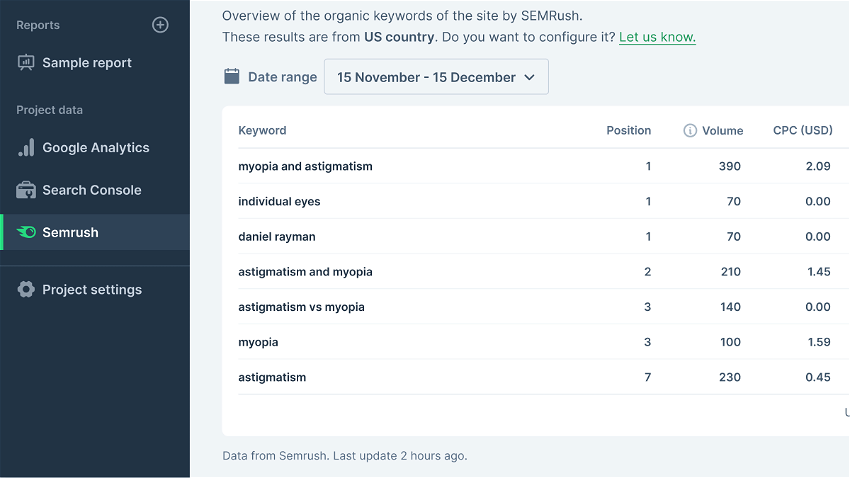 Best of all, you can analyze your customers' website data with AI algorithms and generate actionable feedback comments.
Badger even lets youcustomize and edit each comment, so you can add your own expertise and insights.
When you're done, you can share reports via public URL, which means your clients can access their metrics from any device.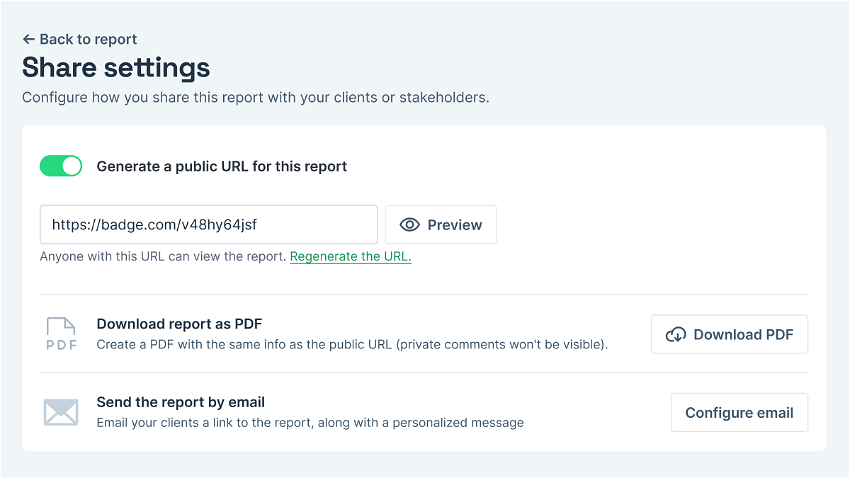 Trying to keep tabs on all the moving parts of your customers' data can feel like a weird circus act. ("When I said I knew how to juggle, this isn't what I meant.")
Good thing Badger gives you the tools you need to connect data sources, create professional visual charts, and deliver insightful SEO reports in just a few clicks.
Automate your SEO reports.