Create unique AI-generated images to level up your brand's marketing strategy
It can be super challenging to create stunning graphics when your art skills are limited to paint-by-picture kits. ("Apparently this isn't as easy as 1-2-3.")
Unfortunately, you don't have the time to take a design course, or the budget to pay someone else to bring your ideas to life.
What if you could use AI to effortlessly generate visual content like stock photography, marketing materials, and NFTs for your business?
Make way for Artsmart.ai.
TL;DR
Use an AI-powered image generation tool to create visual content for social media, content marketing, and promotions
Produce AI-generated avatars based on real people and explore a community of other creators
Overview
Artsmart.ai is an AI image generator that creates awesome, realistic images from simple text and image prompts.
With Artsmart.ai, it's easy to generate visuals for marketing materials, design inspiration, and ecommerce photos.
Just select presets to create art in specific styles, like a photorealistic image or an impressionist-style illustration.
All you have to do is enter a prompt that describes the image you want to create, whether that's a complete sentence or just a few words.
And for greater accuracy, you can even upload a photo to produce art that resembles your preferred image.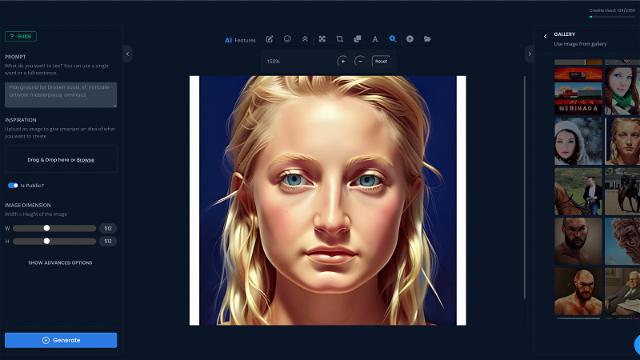 Best of all, this tool is packed with a powerful fine-tune feature, so you can train the AI to recognize people and objects.
That means that Artsmart.ai is literally always improving, so your next generated image is better than your last!
You'll get everything you need to produce realistic photos of anyone, including friends, family, and public figures.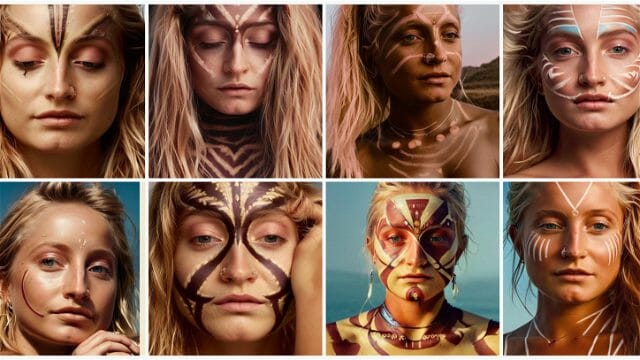 Artsmart.ai lets you remove or update portions of an image with AI, saving you tons of time trying to get that picture-perfect shot.
Explore community prompts to learn how to describe what you're aiming for instead of shooting in the dark.
Plus, you'll be able to follow community members whose profiles you like, giving you access to a constant flow of inspiration.
As you generate images, Artsmart.ai also lets you share your unique creations with their community.
Once you set your images as "Public," they'll end up in the Explorer tab, which is easily searchable for all Artsmart.ai members.
And as you produce more content, you'll be able to curate your profile and show off your AI-generated images.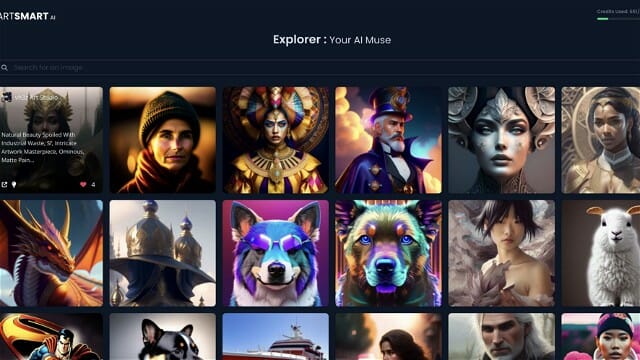 Just because your doodles land a spot on your mom's fridge doesn't mean they'll be a hit for your brand. ("Whatever, Vincent Van Gogh wasn't appreciated in his time, either.")
Lucky for you, Artsmart.ai makes it easy to train AI and create high-quality, realistic images that upgrade your marketing strategy.
Tap into more imagination.