Enhance videos and images from your web browser using AI
We all know that sinking feeling when you capture the perfect moment only to realize the photo is blurry. ("Is there any chance you can walk down the aisle again?")
Unless you've got the latest, fanciest tech at your disposal, it can take hours of editing to make just a single photo look stunning.
What if there was an AI-powered tool you could use right in your browser to enhance the quality of any image or video?
Take a look at Aimages.
TL;DR
Enhance the quality of videos and images using an AI-powered tool that runs in your web browser
Keep your files secure in the cloud and use GPU-accelerated servers to process hundreds of media files at once
Overview
Aimages is an AI-powered video and image enhancer that runs completely from your web browser, so you can edit from anywhere.
With AI-powered tools, Aimages enhances your videos and images so they look high quality, even if they were created with dated technology.
Convert SD media to HD, 2K, and even 4K resolution, and apply AI filters to deblur, sharpen, and upscale your media.
You can prepare prints, enhance underwater photos, reduce ISO noise, and create professional ecommerce product images with only a few clicks.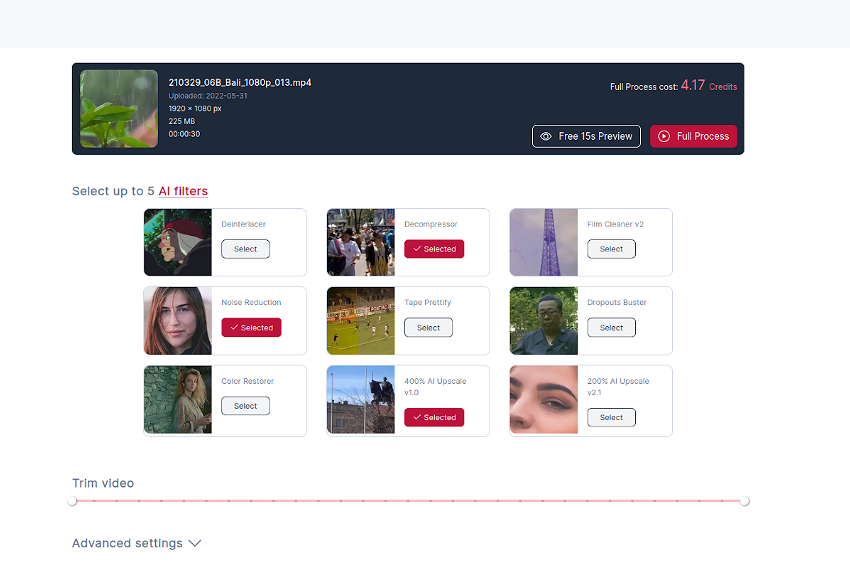 Aimages runs completely in your web browser, so you can access it from your computer, smartphone, or tablet without installing anything.
It just takes a few minutes! All you have to do is open your favorite web app, upload your media, and start enhancing content.
You can also use this AI-powered tool to view your file's metadata, trim videos, and tweak advanced settings.
Plus, it's easy to monitor projects still in progress and download enhanced files right from the Aimages dashboard.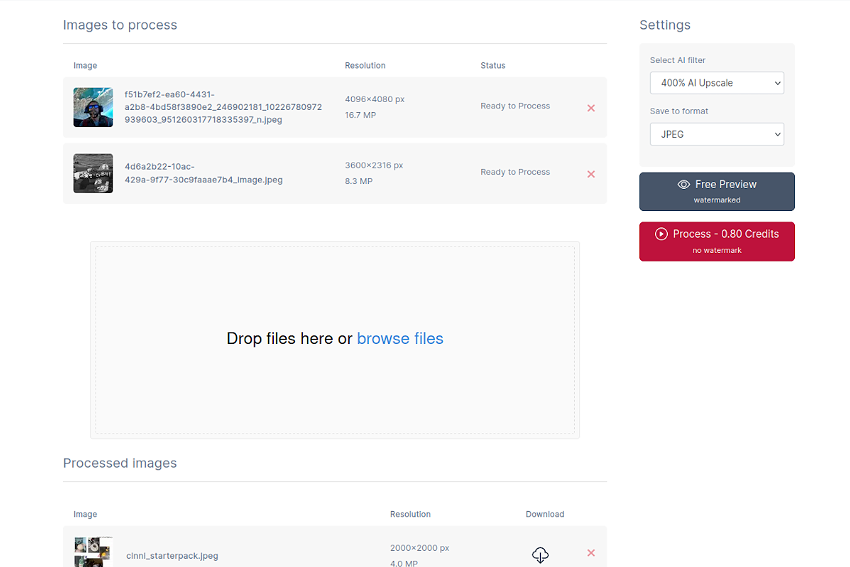 Whether there are just a few videos in your archive, or you're sitting on thousands of hours of footage—Aimages can handle it.
Use GPU-accelerated cloud servers to process hundreds of videos at once. That's way faster than your personal desktop.
You'll also be able to securely transfer data on an encrypted hard disk, which Aimages can process and mail back to you.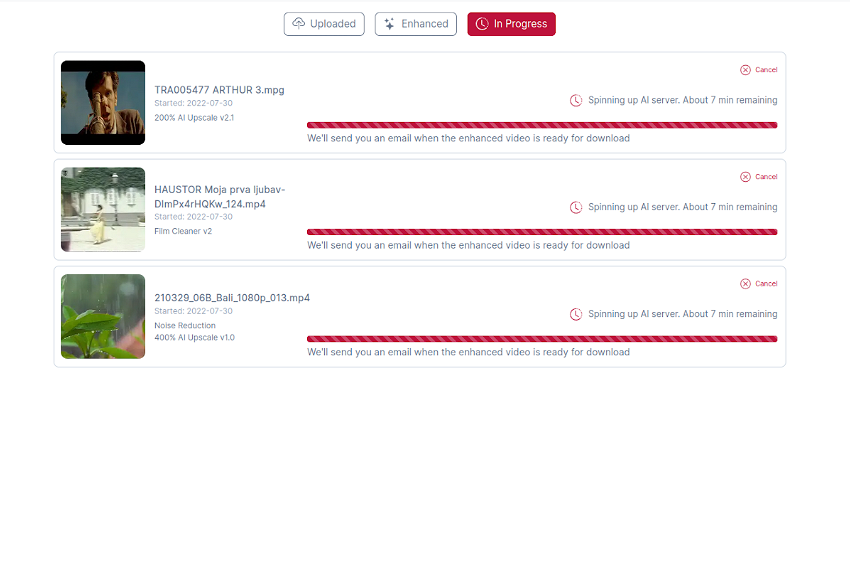 Make Aimages your go-to solution for image and video quality enhancement, whether it's for personal or professional use.
If you don't see an AI filter for your use case, you can contact Aimages and request a custom AI filter that fits your needs.
Best of all, Aimages doesn't claim copyrights on your enhanced media, so you can keep your files secure and delete them any time.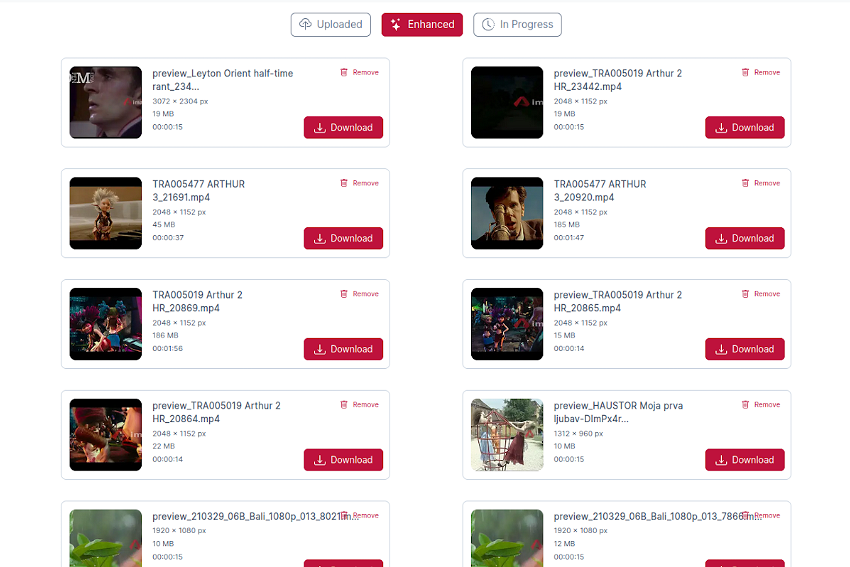 Whether you're going digital or analog, not every image can be picture perfect. (I've been waiting ages for this film to develop… aaand my thumb's in every photo.)
Aimages uses the power of AI to make any video or photo look like it was captured in the highest possible quality—no installs or technical expertise required.
Achieve pixel perfection.