Comprehensive automation and analytics for Facebook and Instagram ad campaigns
Data entry and manual reporting are the creative marketer's equivalent of being forced to eat your veggies before dessert. ("This is literally why carrot cake exists.")
Brilliant concepts are a great starting point, but to generate revenue from your ads, you still have to deal with monitoring, reporting, and campaign management.
What if one platform could deliver targeting and management tools, plus monitor your campaigns around the clock to make automatic, performance-improving adjustments?
Meet Adscook.
TL;DR
Boost revenue from Facebook ads with automated 24/7 monitoring that adjusts campaign behavior based on customized conditions
Create and launch up to 500 ads across multiple Facebook accounts, plus analyze data across all accounts from one dashboard
Overview
Adscook is a Facebook and Instagram ads management platform that lets you launch and scale campaigns across multiple accounts.
Build your ads and optimize them from the get-go bychoosing campaign objectives like boosting conversion, generating leads, or increasing engagement.
You can create customized audience groups across a range of presets like age, gender, and location, then save them to apply the settings to future campaigns.
Adscook also streamlines data entry, letting you copy and paste targeting details from one audience to another, instead of manually re-entering every time.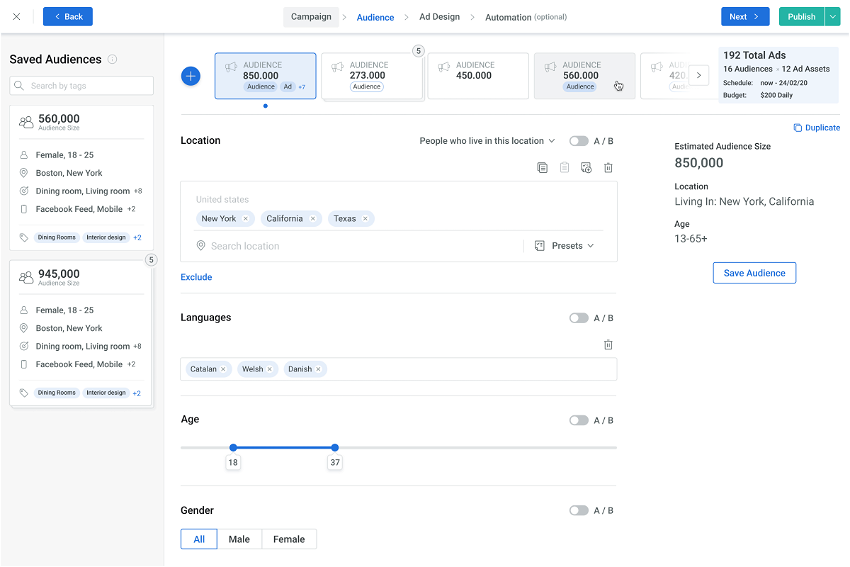 Powerful ad creation options allow you to upload 50 media assets per campaign, as well as customize audience settings to create 500 unique ads that target your pre-saved groups.
Upload media from your desktop or Google Drive and save content to an asset library that you can continually access as you develop new campaigns.
You can also make new ads from scratch in a range of Facebook post types, like carousels, links, and videos, or optimize existing posts to maintain social proof.
Plus, you'll be able to enable A/B testing with a simple toggle switch and create ads with all combinations of mutually exclusive variants across demographics and assets.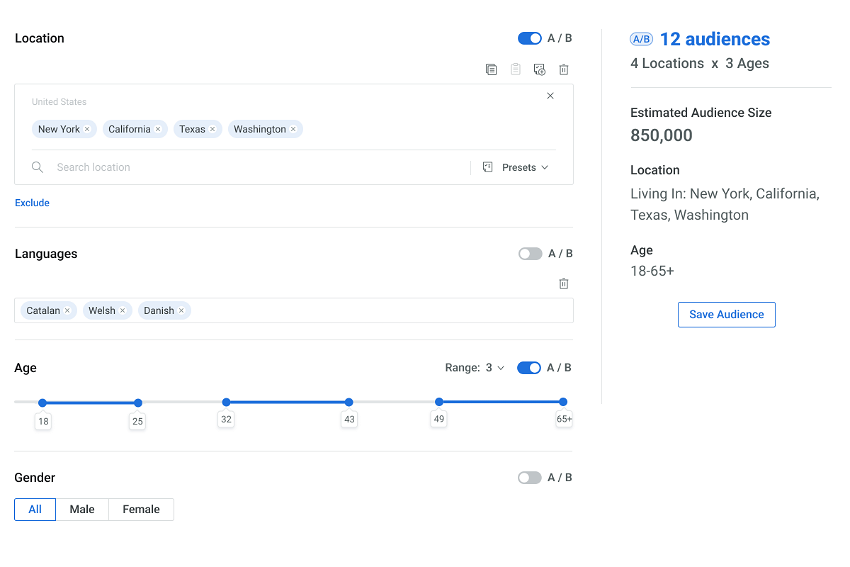 Once a campaign launches, Adscook's advanced automation monitors posts 24/7 and as often as every 15 minutes—so you can stop stalking Facebook Ads Manager all the time.
Choose from Adscook's pre-set rules, which automatically deploy actions like scaling best-performing posts or pausing those with low conversion rates.
Or, set your own rules based on hundreds of customizable conditions, using Adscook to monitor campaign performance against existing internal metrics.
You can also pre-set automated adjustments based on dynamic and relative conditions tied to your business goals, like automatically increasing ad spend as cost per order goes down.
Plus, Adscook lets you set a custom rule-checking schedule, even integrating with Google Analytics to add even more intelligence and credibility to your data.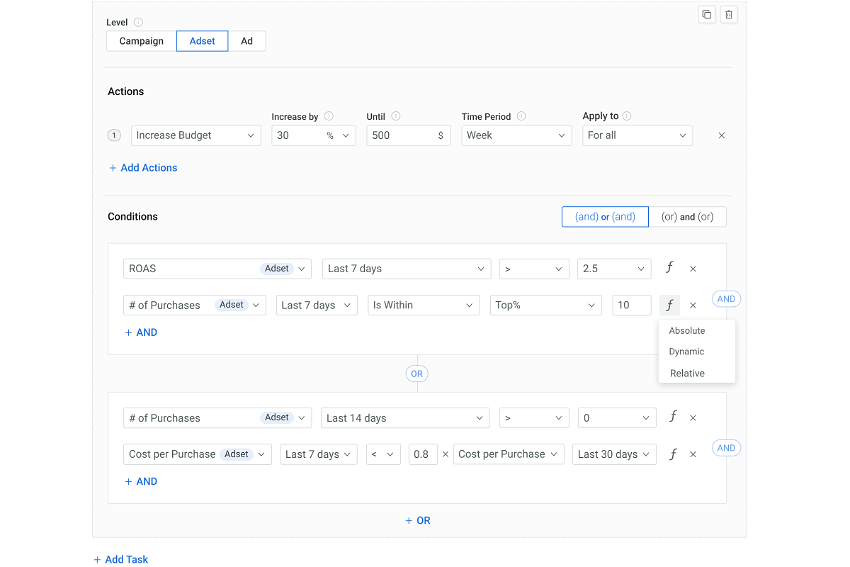 Adscook delivers data from all your accounts to one intuitive dashboard, so you can visualize cross-campaign results and tailor reporting to your highest-priority KPIs.
The dashboard also displays stats on individual ads and lets you edit assets without leaving the page, in case you want to make tweaks that could improve performance.
You can even define and visualize your own business funnel right in the dashboard, making it easy to see weak spots and identify opportunities for growth.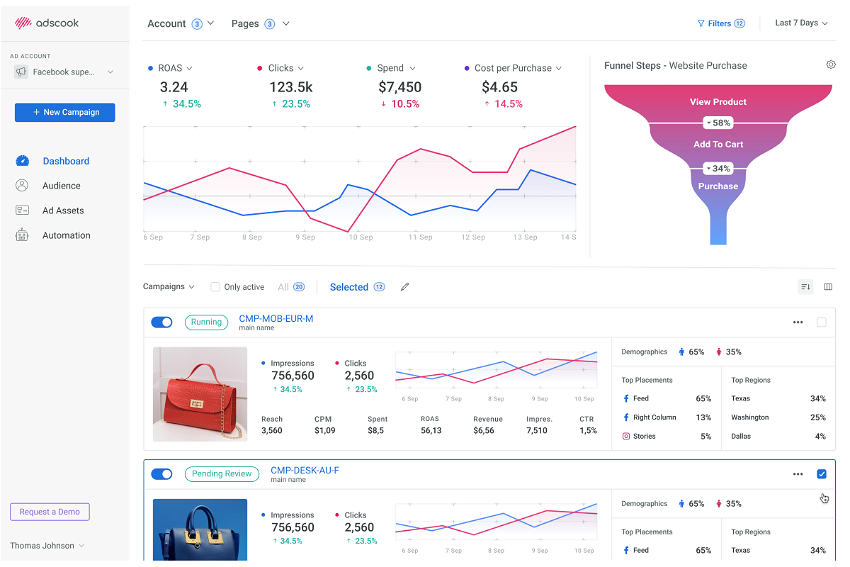 Just like updating your Slack status, automating your ad campaigns frees up your schedule. ("For the record, 'in a meeting' is code for 'don't talk to me.'")
Adscook automates key monitoring and reporting functions to optimize campaigns, plus offers audience targeting and asset management for faster, better results.
Run smart campaigns that supercharge sales.