With all the fancy new marketing fads out there, sometimes you just have to stick with what you know. ("So let me get this straight: IG is out, Twitter is dead, and Facebook is… 'cheugy'?")
Luckily, good ol' reliable email campaigns are still the top marketing channel with the highest ROI.
Plus, you don't have to be a pro at multiple applications to send out captivating emails, create customized landing pages, and track campaign analytics.
All you need is Acumbamail.
TL;DR
Build email marketing campaigns, automated digital workflows, and responsive landing pages within a single platform
Analyze results with email list management options, optimized sending times, and comprehensive data reports
Overview
Acumbamail lets you build email campaigns that drive traffic to customized, responsive landing pages, so you can grow your business.
It's time to send email campaigns that boost your business without overcomplicating things. ("I'm just trying to hit 'send,' not reinvent the wheel.")
With Acumbamail, you can create professional, content-rich emails with attractive designs and interactive elements that impact your audience and sell your brand.
Elevate emails with eye-catching images, videos, GIFs, countdown timers, and more that you can select from over 850 readymade and customizable templates.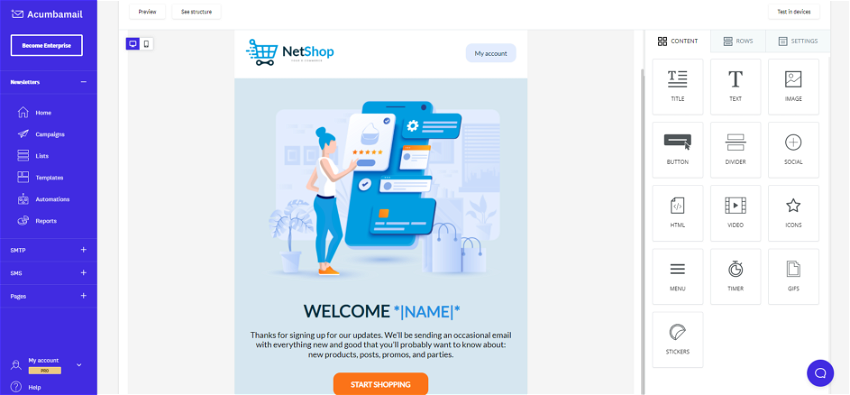 No two people in your audience are identical, which means you've got to mix up your marketing strategy to match your target segments.
Build out email marketing workflows that reach your audience at the ideal time based on customer behavior. You can even personalize automation through timing delays and rulesetting!
Acumbamail lets you choose from newsletters, RSS, automatic autoresponders, and A/B test options for specific campaign-type settings and reports.
Go above and beyond to ensure that customers never miss an update by accompanying emails with reminders and customizing messages for specific audience subsections.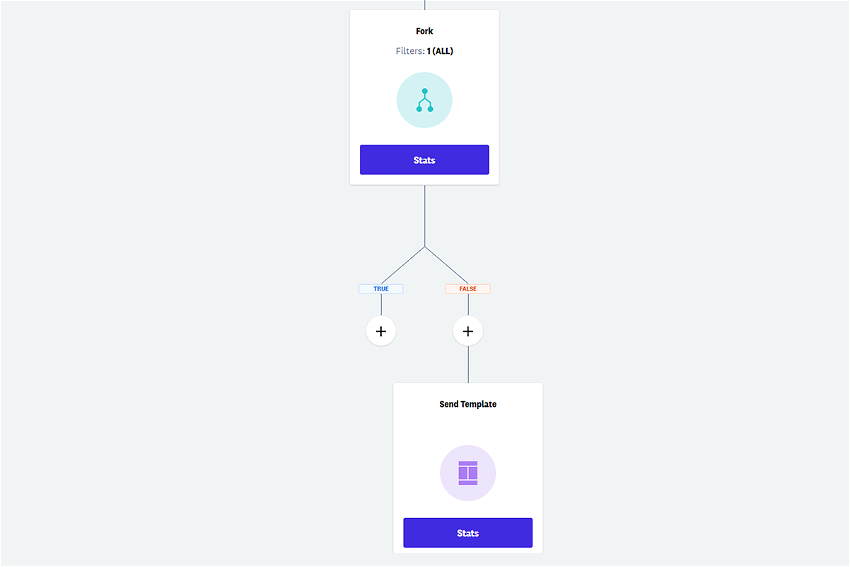 With Acumbamail, you'll be able to get to know your audience using comprehensive real-time email campaign analytics and subscriber list management.
By accumulating data from company-wide emails, you can optimize your results and revenue based on gathered information.
Import contacts from Google Sheets, validate email lists for hard bounces, and view incoming webhooks to make the most of email marketing strategy.
Ultimately, you'll make the most of email marketing feedback to improve your marketing strategy—inside and outside of your customers' inboxes.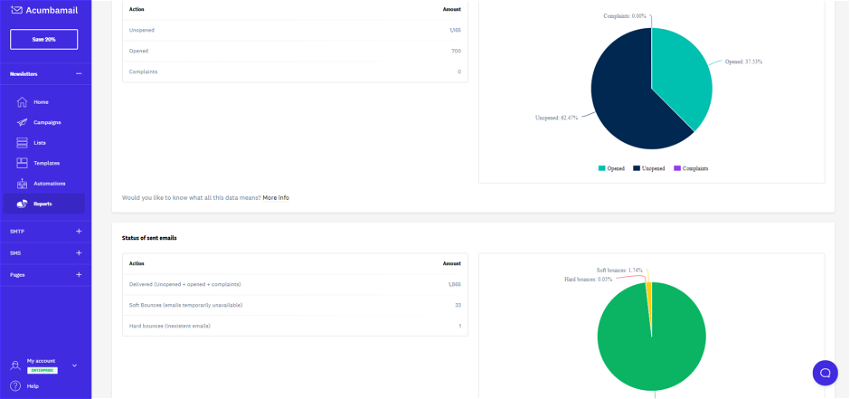 Customize over 150 landing page templates using an updated and user-friendly interface to create beautiful splash pages that drive conversions.
The revamped landing page creation interface makes starting that next marketing project a breeze, offering a two-step creation process for setup and SEO, plus another for designing it.
And since users are just as likely to check their emails on mobile as they are on their desktops, you can optimize your landing pages for any device.
From there, you'll be able to save existing rows for continued use to keep recurring modules like footers.
Use popups, sidebars, or exit intents to integrate any signup forms with an email's landing page, and use plugins for apps like WordPress to manage audiences across platforms.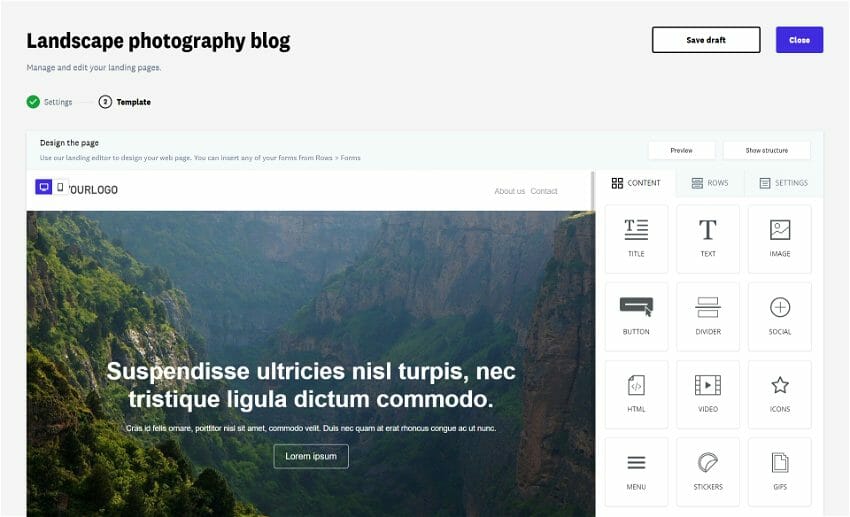 Don't let your beautiful emails pile up in your recipients' inboxes with the rest of the noise. ("When did I subscribe to emails from Taco Bell?")
With Acumbamail, you can level up your email game and create different types of professionally designed email campaigns in just minutes.
Grow your business without growing your workload.